Sponsored Article
Is Your Dog Feeling Anxious? 5 Tips to Calm Them Down
Simple ways to help calm down your pooch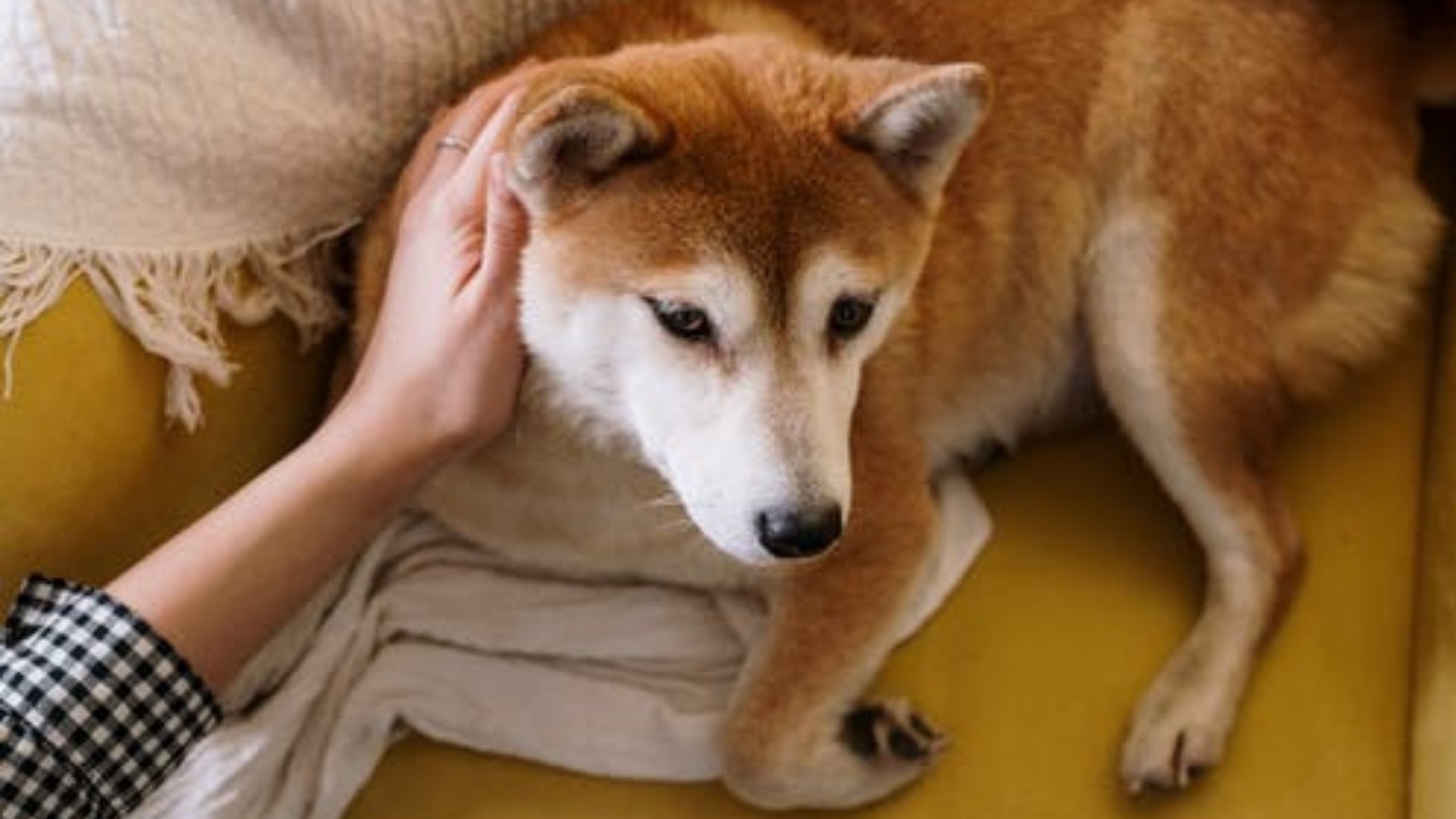 It is important to consult your veterinarian with any medical concerns, and before making any changes or adding supplements to your pet's health plan.
Up to 40 million Americans suffer from anxiety every year, but did you know that your pet could also experience it? This is because, like humans, dogs have emotions, too. As such, dogs can experience feelings of anxiety, as well.
How Can I Tell If My Dog is Anxious?
Anxiety in dogs may be real, but it might still surprise owners when they see the signs in their furbabies. Pet anxiety can manifest itself in a number of ways, depending on how severely your dog is suffering. Here are some signs to look out for:
Mild fearful signs like trembling, tail-tucking, hiding, reduced activity, and lack of movement
Panic in the form of panting and pacing
Negative nervous system activity including diarrhea
Biting their own body parts and causing lesions via licking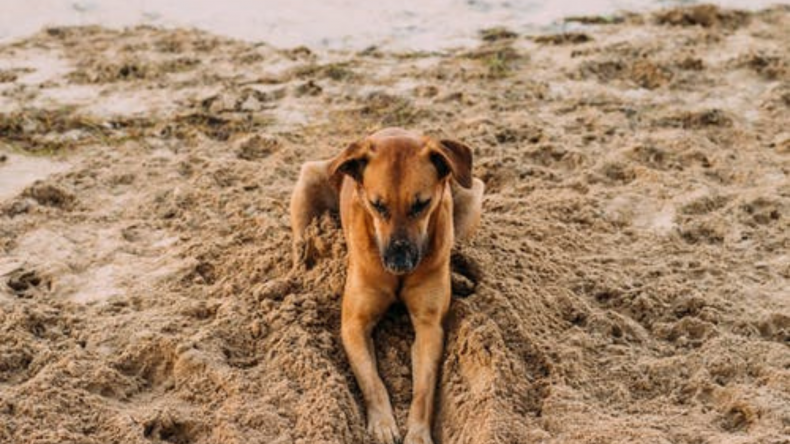 Why is My Dog Anxious All of a Sudden?
There can be a number of reasons why your dog appears to be anxious all of a sudden.
Separation Anxiety
Separation anxiety is the most common form of dog anxiety. When left alone, some dogs may experience stress and excessive distress. This can be due to a history of abandonment or of being left alone for hours on end with no company or food source. Having multiple owners in a dog's lifetime may also bring about significant separation anxiety.
Social Deprivation
Social deprivation at a young age may also affect dogs later in life. If you dog seizes up and becomes frightened when you take them out of their comfort zone at home. If your dog was deprived of social and environmental interaction as a puppy, this may bring about anxiety in unknown places.
Trigger Anxiety
Dogs may also experience anxiety when put into situations that remind them of their traumatic experiences in the past. Your dog may bark at a person that reminds them of someone who might have abused them before, for example. On a similar note, your dog may also be fearful of veterinarians due to a serious operation in the past.
As worrying as it may be to witness these behaviors in your pets, there are various methods of treatment that can help ease your dogs' anxiety levels.
How Can I Calm My Dog's Anxiety Naturally?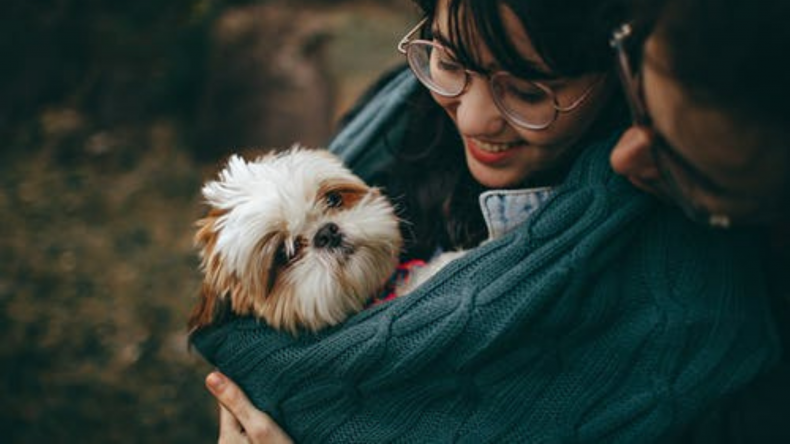 The first and most important thing you should do when your pet exhibits signs of anxiety, take them to the veterinarian. Your vet might prescribe anti-anxiety medication or recommend a number of exercises you can try at home to make your pet more comfortable. Here are some natural treatments that could help with your pet's anxiety.
Counter-Conditioning
Counter-conditioning involves repeated and controlled exposure to the root cause of your dog's anxiety. It is designed to replace fear and anxiety with more positive behavior. This type of treatment is said to be most effective when the fear or phobia is treated early.
Physical Exercise
Much like humans, exercise could be another effective way to temporarily calm your pet down by taking their mind off of whatever is putting them under stress.
Mental Exercise
Holistic veterinarian Dr. Laurie Coger points out that some dogs may develop stress out of boredom. In these cases, mental stimulation may be an effective means to calm them down. Engaging with them one-on-one and taking them on different walking routes will give them the opportunity to see new things, smell new bushes, and meet new neighbors.
Massage
Veterinarian Dr. Rachel Barrack says that massages may also be therapeutic for your dog. Simply brushing and grooming their fur could temporarily give your pet a soothing and safe feeling and bring them back to a calmer state.
Dietary Supplements
If symptoms continue to persist or even worsen, you might want to look into dietary supplements like melatonin and zylkene that could calm your dog down, particularly if they have trouble sleeping.
It should be noted that some of these methods will take patience and dedication, especially for more serious cases of dog anxiety. If you can't see any progress in your pet after a few months of treatment, you should return to your vet and ask for advice on how to proceed.
What Can I Give My Dog for Anxiety?
You might want to ask your vet about the use of cannabidiol (CBD). CBD is an ingredient found in marijuana that has been shown to have a calming effect on dogs, especially ones that suffer from chronic anxiety. Here are some CBD products you can buy online that could help ease your pup's anxiety.
CBD Comfort Cookies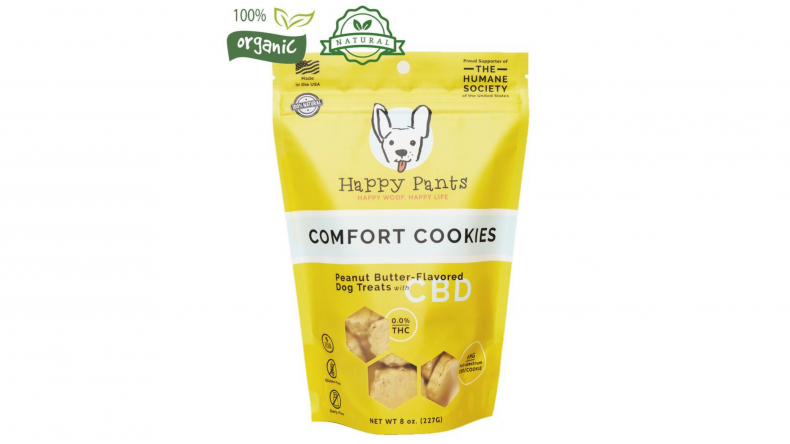 Happy Pants aims to help dogs who suffer from anxiety and pain through their all-organic Comfort Cookies. These treats contain 4 milligrams of full-spectrum CBD oil and come in a peanut butter flavor that your dog is sure to love. The recommended dose is 1 milligram for every 10 pounds of your pet's weight.
Stock up on these treats now for only $27.99!
Nano Pet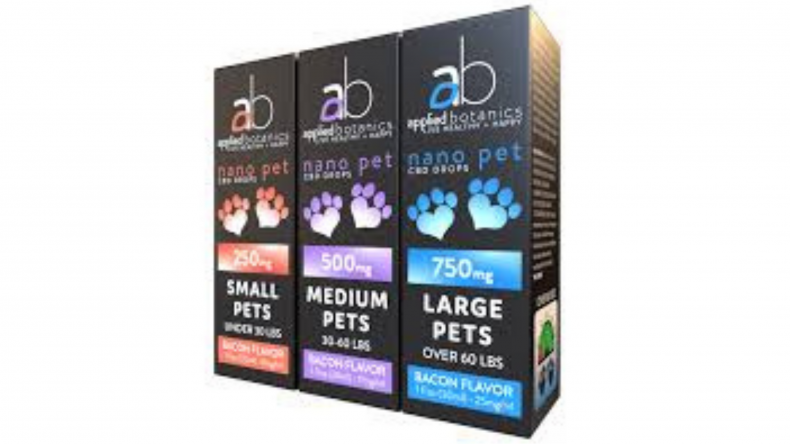 Applied Botanics aims to keep your pet calm even when you have to leave them at home on their own. Their Nano Pet CBD Oil has a natural bacon flavor and a higher concentration of bio-enhanced non-GMO CBD to help comfort your pet in times of distress.
Order some of this bacon-flavored CBD oil now!
Wellness Support Chews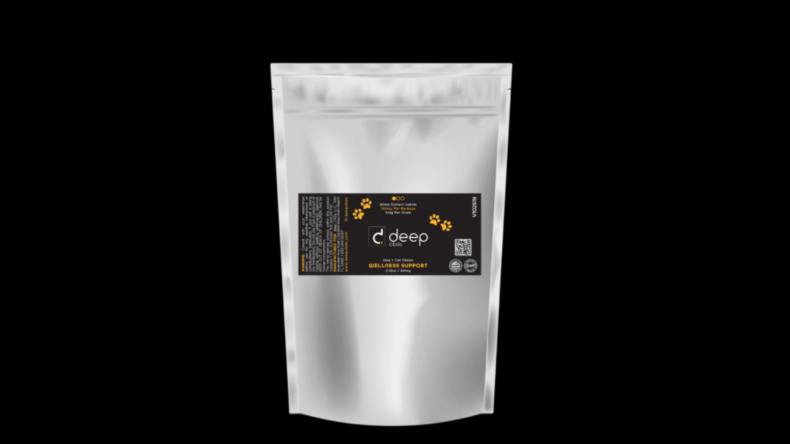 deepCBD's cheese-flavored, bite-sized chews are well-rounded treats for both cats and dogs. Each treat contains 5 milligrams of CBD, as well as other healthy ingredients like rice bran, ginger root, and glycerin. These chews aim to promote calmness and rest, but could also be beneficial to your pet's general health and wellness.
Stock up on these chews today for only $34.99!
All of deepCBD's products are made using organically grown, pesticide-free ingredients that are third-party lab-tested. Choose from oils, gels, gummy bears, and creams for your four-legged best friend to help them become less anxious and feel more at peace.