Sponsored Article
Your Next Steps After Buying a Used car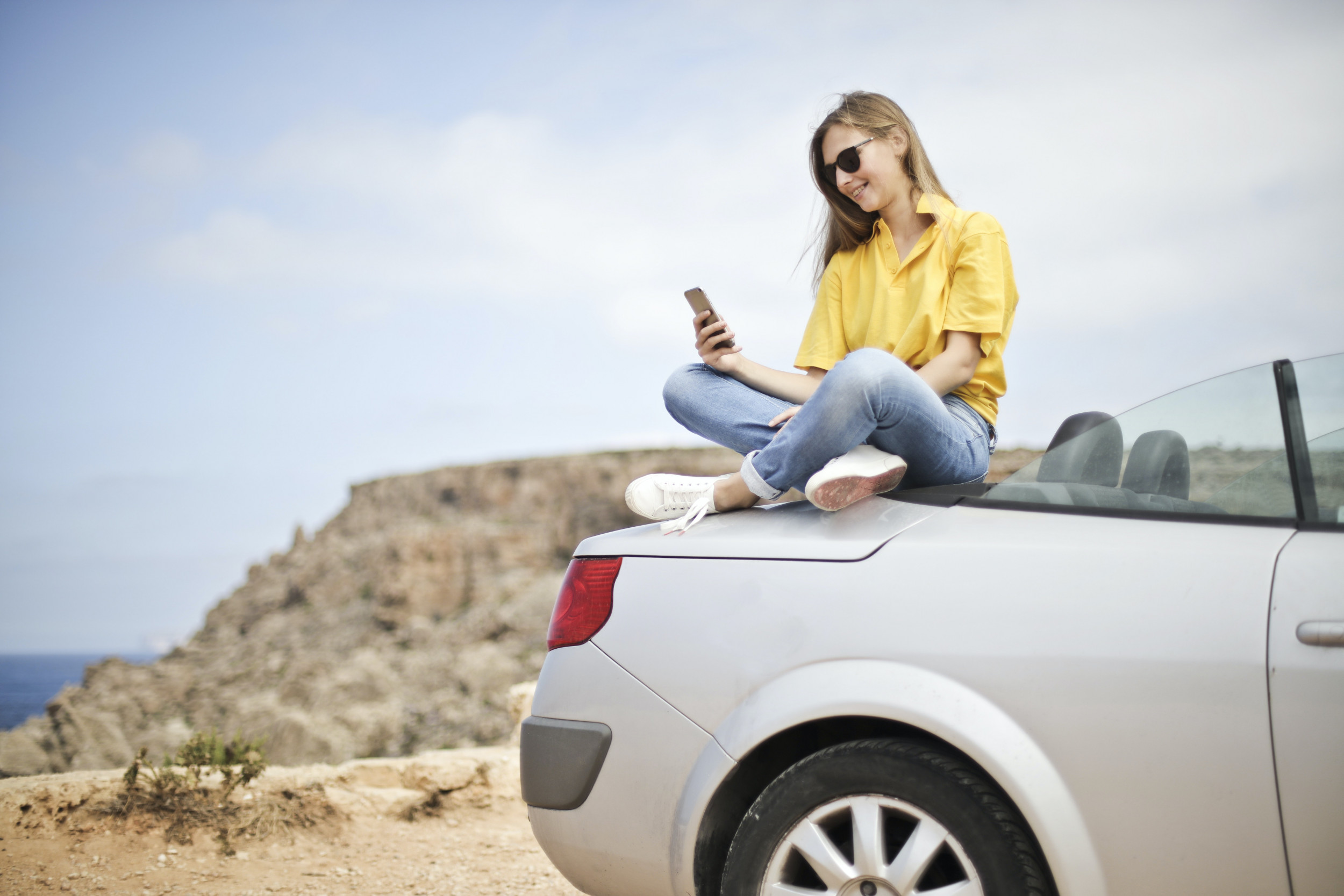 Congratulations - you just got yourself a vehicle!
Even if it's not exactly spanking new, we are pretty sure you are excited, and who wouldn't be? You can now say goodbye to being at the subway station early, just to make sure you get to work without looking frazzled, or the sheer horror of having to hail a cab along a busy street during rush hour.
Unless you live in Seattle, which supposedly has the best public transportation network in the country, according to a study conducted by WalletHub, the freedom that you get from having your own ride and traveling on your terms and timetable is unparalleled.
Now, going back to your newly purchased car - you must understand that apart from being a responsible driver, you also need to be a responsible vehicle owner. So before you take your seat behind the wheel and go on your merry way, make sure that you take the following steps first so that your drive will be as safe and legally uneventful as possible.
Step #1: Facilitate the Transfer of the Vehicle Title
As the new vehicle owner, you must secure a clean and legitimate vehicle title. Aside from establishing you as the legal owner of the vehicle, the document also contains important information about the car such as the vehicle identification number, make and model of the vehicle, weight classification, and odometer reading, which will come in especially handy for vehicle registration or when you take it to the shop for repairs.
If you purchased your vehicle from a car dealer, they will most likely take care of the paperwork for you. You should be able to receive your plates in the mail within 2 to 3 weeks. However, it is important to note that if the vehicle was purchased under a financing scheme, the dealer will hold on to the original title until you fully pay it off, and only furnish you with a duplicate copy of the title.
Now, in the event that you got your vehicle from private sellers, you will need to secure the title from them. Make sure that there are no liens indicated on the back of the title document. If there are, make sure to ask the seller to provide official statements from the bank(s) or lien issuers that all loans have been duly paid for, and that there are no existing financial liabilities on the vehicle.
Vehicle transfer title requirements vary per state, hence it is best to check with your local DMV on the specific steps you need to take to transfer the ownership of the vehicle to you. Before you register your car with the DMV, make sure that you have the following:
The vehicle title that indicates you as the registered owner
Completed vehicle safety inspection
Certificate of a completed emission test
Proof of identification and residence
An existing auto insurance policy
The DMV will also require you to pay a used car sale tax. Once again, if the purchase was made through a dealer, they will take care of this for you by including it in the final bill of sale. You will have to do it manually, however, if the vehicle was purchased from an independent seller.
Step #2: Read the Manual
As we have said earlier, owning and driving a car requires you to be as conscientious as possible, especially when it is your safety that is on the line.
Having said that, take the time to read the owner's manual so that you can fully understand what gas it works best on, what the tires' ideal pressure levels are, as well as its maintenance frequency. This way, you can fully maximize your vehicle's efficiency and unique features.
One of the most important things to be aware of is your car's dashboard symbols. These are common warning lights that switch on when there is something wrong with your vehicle. As soon as one of these lights up, and you have no clue what to do, head over to the closest mechanic immediately.
Step #3: Have Your Vehicle Checked by a Trusted Mechanic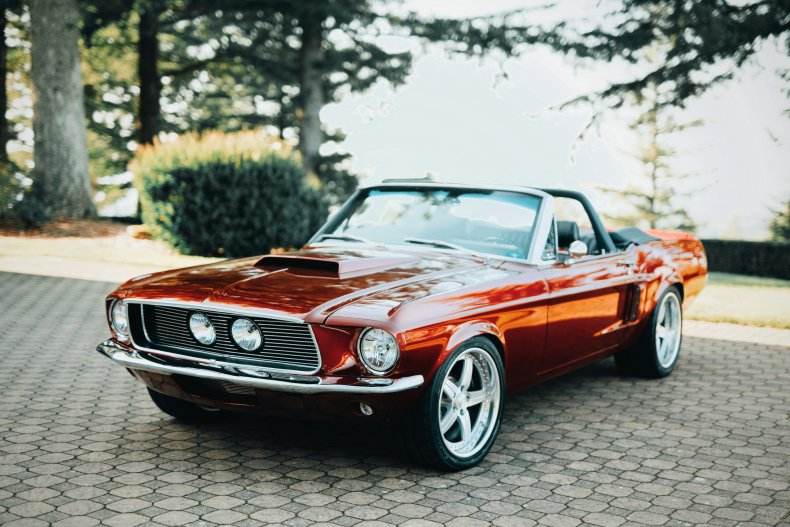 Ideally, you should have checked the vehicle thoroughly before your purchase. Even if car enthusiasts say that what's under the hood doesn't matter but the vehicle's driver, as a responsible car owner, you should know that the engine counts for a lot.
If you have made the initial checks and went ahead to purchase the vehicle, having it checked by your trusted neighborhood mechanic is a smart move. This way, you can find out if some parts or components need to be refilled, repaired, or replaced. And as with brand new cars, basic preventive maintenance is crucial to guarantee a safe and satisfying driving experience.
Even if you buy a fairly new car with low mileage on its odometer, it would be best to replace all its filters and fluids, as the vehicle could have been in storage with the dealership for a while. It would also be good to have the wipers and the tire tread depth checked, together with the disc, drum, and emergency brakes.
Now, if you purchased a slightly older vehicle, a comprehensive tune-up may be necessary to ensure that all components, such as the spark plugs and engine belt, are in optimal condition. And for good measure, have the tires aligned, the air-conditioning unit and its condensers checked for any leaks, and the freon refilled. Better to be fussy than stuck in the middle of nowhere with a car that conked out.
Step #4: Secure an Auto Insurance Policy
Accidents are hardly ever expected. As such, it is - and will never - be a good idea to take your car out for a spin without an auto insurance policy in place.
Most dealerships actually require proof of insurance before the sale of their vehicles. By shopping for an auto insurance policy before your car purchase, you can determine the type of coverages available and identify, which one suits your requirements best. This way, you can understand how much to shell out, and allow you to factor the amount into your vehicle maintenance budget.
Why is getting auto insurance of utmost importance? Aside from being a requirement, a good auto insurance policy can protect you and your family from the high cost of claims, as well as the tediousness of negotiating on how much you should fork over to the aggrieved party.
Also, an auto insurance policy is effective even if it is not you that is behind the wheel. In the unfortunate event that your friend borrows your car and figures into an accident, he and your car will still be protected.
At the least, you will be required to take out minimum liability insurance that covers approximately $20,000 per injury per person and $40,000 per accident. Additionally, your vehicle should also be insured for property damage, if you ram into someone's car or damage city or private property.
Now, if you have the budget to spring for additional coverage, especially for collisions, breakdowns, and medical issues, it would be highly advisable to get these too. An auto insurance policy that offers collision coverage provides you with a pay-out when your car bumps into someone or even something since vehicular accidents can sometimes be as simple as backing into your neighbor's mailbox.
A comprehensive auto insurance policy, on the other hand, pays out for any damage that is not collision-related. It could be glass damage caused by a fallen branch, vandalism or theft, or even acts of God like extreme flooding.
Think of an auto insurance policy as that surgical mask we are required to wear nowadays because of COVID-19. Sure, there may not be anyone feverish or nursing a cough around us but since the deadly virus is invisible, wearing one reduces the risk of contracting the virus, and more importantly, the steep hospitalization and medical costs that come along with it.
Speaking of COVID-19, you must know that shopping for an auto insurance policy can now be done from within the comfort of our home - thanks to an online insurance marketplace called Everquote.
The online platform strives to make shopping for auto insurance policies fast, and easy, with its ongoing partnerships with major auto insurance agencies such as Nationwide, Progressive, and AAA Insurance, among others.
To get a list of available auto insurance packages that meets your budget and requirements, Everquote will ask you to provide some personal and vehicle details, such as your zip code and the automobile make and model. This will allow the platform to present to you all available insurance packages within your area, and connect you with their partner agencies for further communication and coordination.
More importantly, Everquote will provide you with quotes from varying price points and with different features and coverage to help you make a sensible and informed decision. All these in just two minutes.
In respect of data privacy, and to protect you from the oftentimes exasperating efforts of enterprising telemarketers, Everquote gives a guarantee that they do not give or sell its customers' personal information, as these will only be used for insurance quotation and provision purposes.
We wish you a safe and pleasant drive!