Sponsored Article
Your Summer Swim Plans Can Help The Boys & Girls Club of America—Here's How
Give At-Risk Youth the Chance to Experience the Joy of Swimming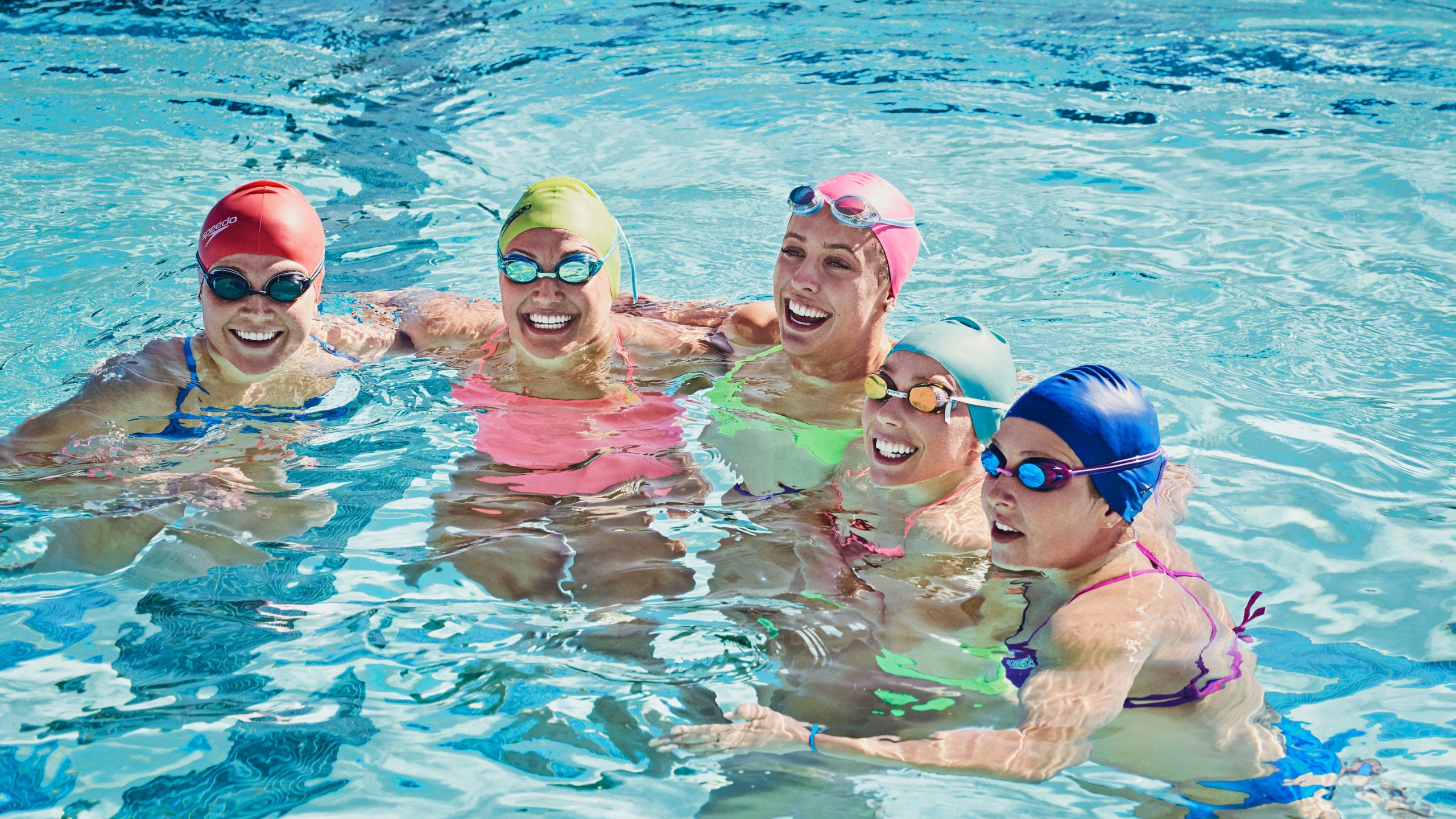 In the summertime, one of the best things to look forward to is cannonballing into the deep end of a swimming pool to cool down as the heat starts to set in. It can be chaotic in a pool full of kids, teens, and adults—but it's a form of chaotic good. Everyone is in high spirits with every splash, lap, and dive.
Though it may seem like a universal summertime activity, swimming is more of a privileged skill than a leisurely activity. Moreover, not many people recognize swimming as a life-saving skill too. As it turns out, some individuals don't develop the skill until later in life or never learn it at all. A staggering 54 percent of Americans don't know how to swim or lack the basic skills to keep their head above water, literally.
Speedo Sale For A Cause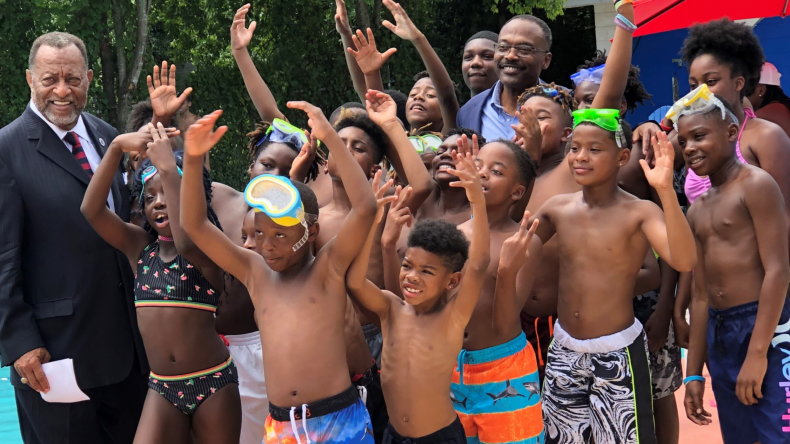 For this reason, the Boys & Girls Club of America (BGCA) teamed up with world-renowned swim brand Speedo to share the joy of swimming with at-risk youth while supporting swim programs that teach kids and teens the value of water safety through an online fundraiser.
Until the end of March 2021, Speedo is holding its SPEEDO POOL TOGETHER online fundraising sale with 25 percent off everything on their website. Through your purchase of Speedo swimwear and gear, you can choose a non-profit organization that will receive proceeds at the end of the fundraiser period and just in time for the summer season. To help at-risk youth develop their love for swimming and value the importance of water safety, you can choose to donate to the BGCA. At the end of the fundraiser, 10 percent of designated B&G Club purchases will be evenly distributed across the participating Boys & Girls Club chapters.
Pool Together Beneficiaries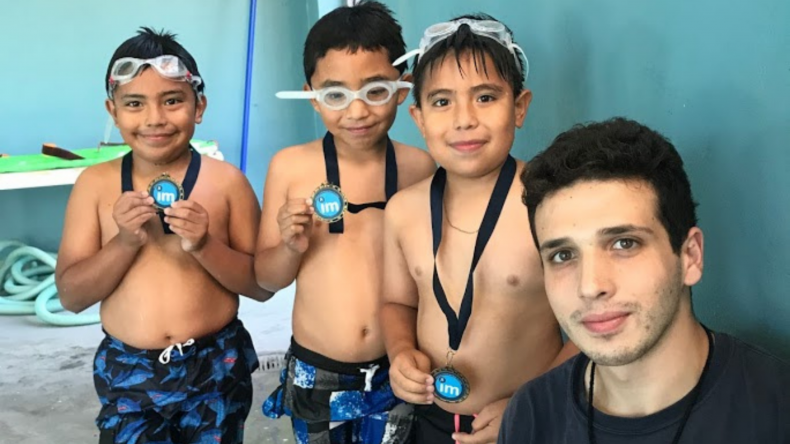 The Boys & Girls Club of America is an essential part of every community where it is present because it opens its doors to kids and teens from at-risk communities. It acts as a springboard to opportunities and bright futures that wouldn't otherwise be available to these individuals. From its early days as the 'Boys Club of America,' the BGCA has now grown into a safe haven and positive environment for youth and teens of every race, gender, ethnicity, sexual orientation, gender expression, religion, and socio-economic status.
For some chapters of the BGCA, the swim program is one of the most engaging activities for their community. The Camden County chapter hosts a summer camp to teach kids about the A, B, C, and Ds of water safety: Adults, Barriers, Classes, and Drains. At the Los Angeles club, their swim program offers skills training and swimwear for 50 percent of its participants. In the River Regions sector, the club emphasizes the value of water safety by hiring skilled lifeguards to watch over swimmers in the pool.
Despite the effort and resources they devote to their swim programs, all three BGCA chapters fall short on one thing: funding. That's where Speedo comes in with its POOL TOGETHER online fundraiser. While swimming might seem like a fun, trivial activity, in the greater scheme of an at-risk youth's life, this learned skill can potentially save a life.
Speedo Swim Essentials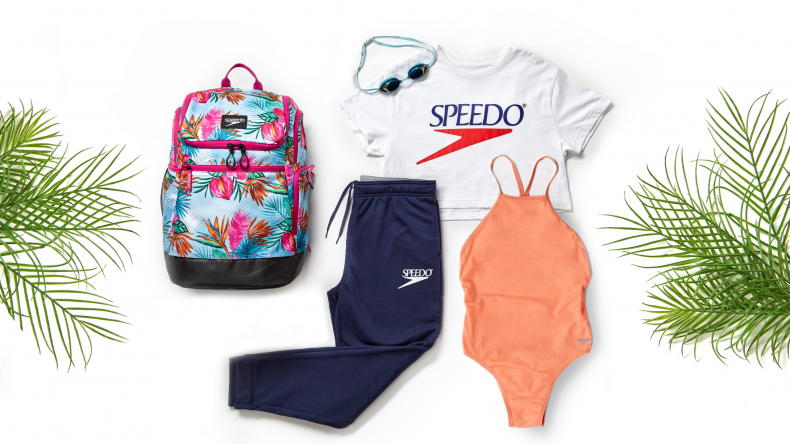 If you're taking part in the SPEEDO POOL TOGETHER online fundraiser, no promo code or minimum spend is required upon checkout. Check out the apparel and gear you can sport by the pool this summer below:
The One Back Onepiece
Price: $69.00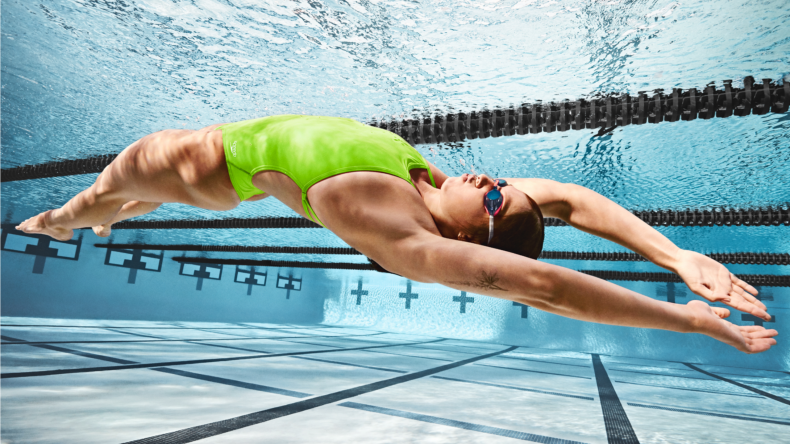 The One Back Onepiece is a must-have you'll find in the Speedo women's section on their website. Made from Speedo's signature Endurance fabric, you can expect the swimsuit to withstand chlorine damage, designed to last for many summers to come. Choose from 13 vibrant colors to make a splash in and out of the pool.
Get The One Back Onepiece here.
The One Brief
Price: $31.98 to $44.00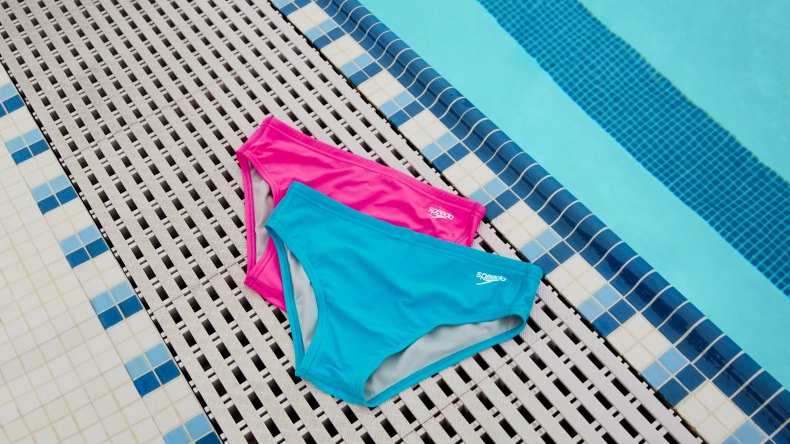 For a sturdy pair of swimming briefs that can outlast your training laps, the One Brief is one such asset in the Speedo men's section. Constructed from Speedo's Endurance fabric, the color of the One Brief won't wash out, and its high compression and low friction can reduce frontal drag in the water.
Get The One Brief here.
Speedo Team Parka
Price: $125.00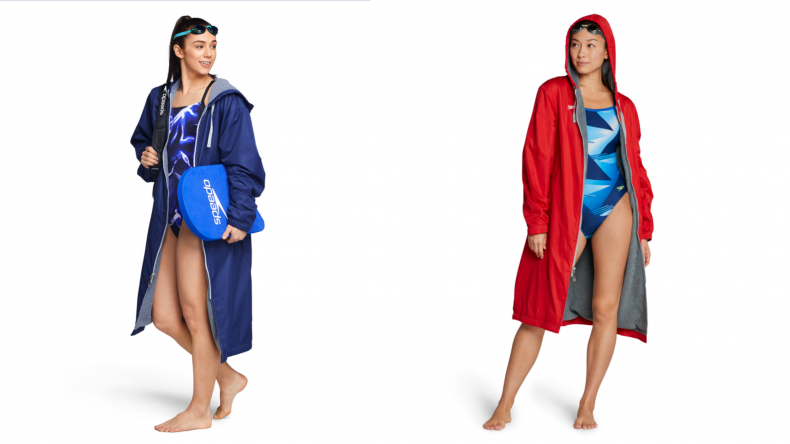 Wouldn't it be cool to walk next to the pool while wearing a Speedo Team Parka? You don't have to be competing or training to cover up with the Speedo Team Parka—it has a fleece-lined interior to help you stay warm after your swim and a water-resistant shell to keep you dry while you're out of the water.
Get the Speedo Team Parka here.
Vintage Joggers
Price: $50.00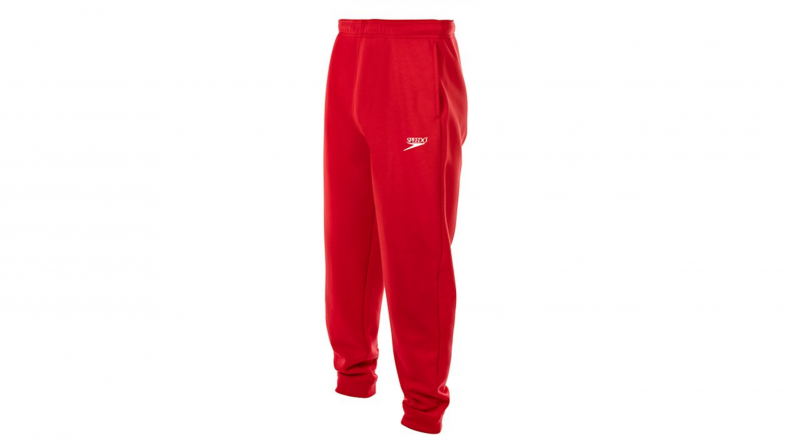 Sure, the Speedo Vintage Joggers can take you to and from the pool as a casual cover-up—but no one will fault you for wearing these if all you want to do is laze away on your couch. What makes the Vintage Joggers comfortable to wear is their thick, soft-touch fabric, reminiscent of gym class joggers popular in the 80s and 90s.
Get the Vintage Joggers here.
Vintage Logo T-Shirt
Price: $25.00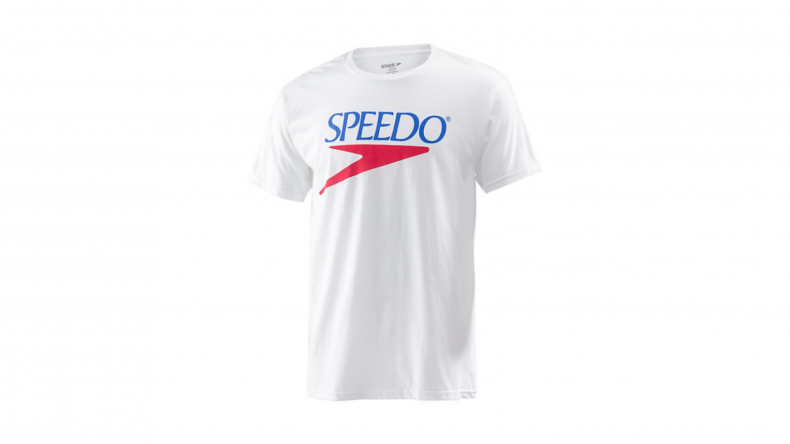 Another vintage style making a comeback is donning an oversized logo t-shirt to match a laid-back, baggy outfit. Its comfy, soft cotton jersey fabric also makes it an easy cover-up by the pool. Crop it with a knot for a fitted look, or tuck it into a pair of denim shorts when it's time for burgers and milkshake post-training.
Get the Vintage Logo T-Shirt here.
Team Kickboard
Price: $19.99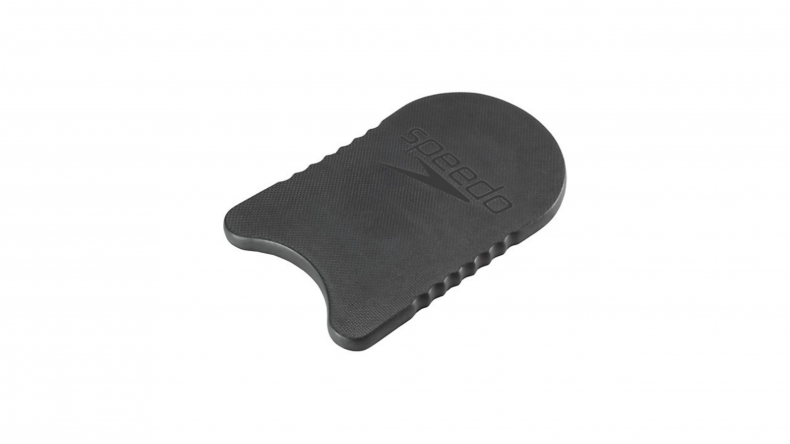 For kids and teens who want to hone their swimming skills, the Team Kickboard can improve their kicking technique and strengthen their lower body. Or, if you're looking to make swimming your new favorite workout, you can use the Team Kickboard to assist you during your leg-focused days.
Get the Team Kickboard here.
Speed Socket 2.0 Mirrored Goggle
Price: $34.99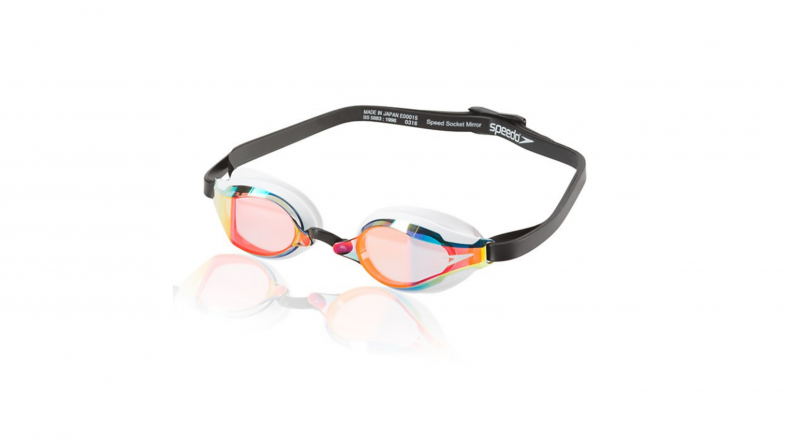 To swim laps in a relatively straight line, you'll need a clear field of vision to keep an eye out for the opposite end of the pool. The Speed Socket 2.0 Mirrored Goggle has enables wide panoramic vision, thanks to its peripheral lenses. It also features anti-fog coating and UV protection to keep your eyes safe from harmful UV rays while in outdoor pools or at the beach.
Get the Speed Socket 2.0 Mirrored Goggle here.
Deluxe Ventilator Mesh Bag
Price: $19.50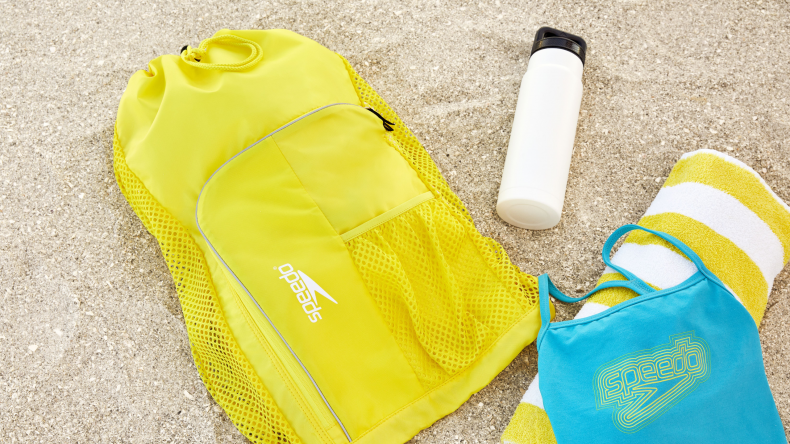 Ever experienced the "gym bag fumble" where you can't seem to find the thing you're looking for until you've taken everything out? Well, the Deluxe Ventilator Mesh Bag solves that problem with its sturdy mesh design to help you look for your gym essentials faster. Not only that, but the mesh design also helps dry out your damp swimwear after hitting the pool.
Get the Deluxe Ventilator Mesh Bag here.
The SPEEDO POOL TOGETHER fundraiser sale runs until the end of March 2021. Every Speedo purchase can help sustain swim programs of the Boys & Girls Club of America chapters in Camden County, the River Regions, and Los Angeles to promote water safety to at-risk youth. Shop for your Speedo summer essentials here.