Amsterdam Attacker Shot Nine Seconds After Start of Stabbing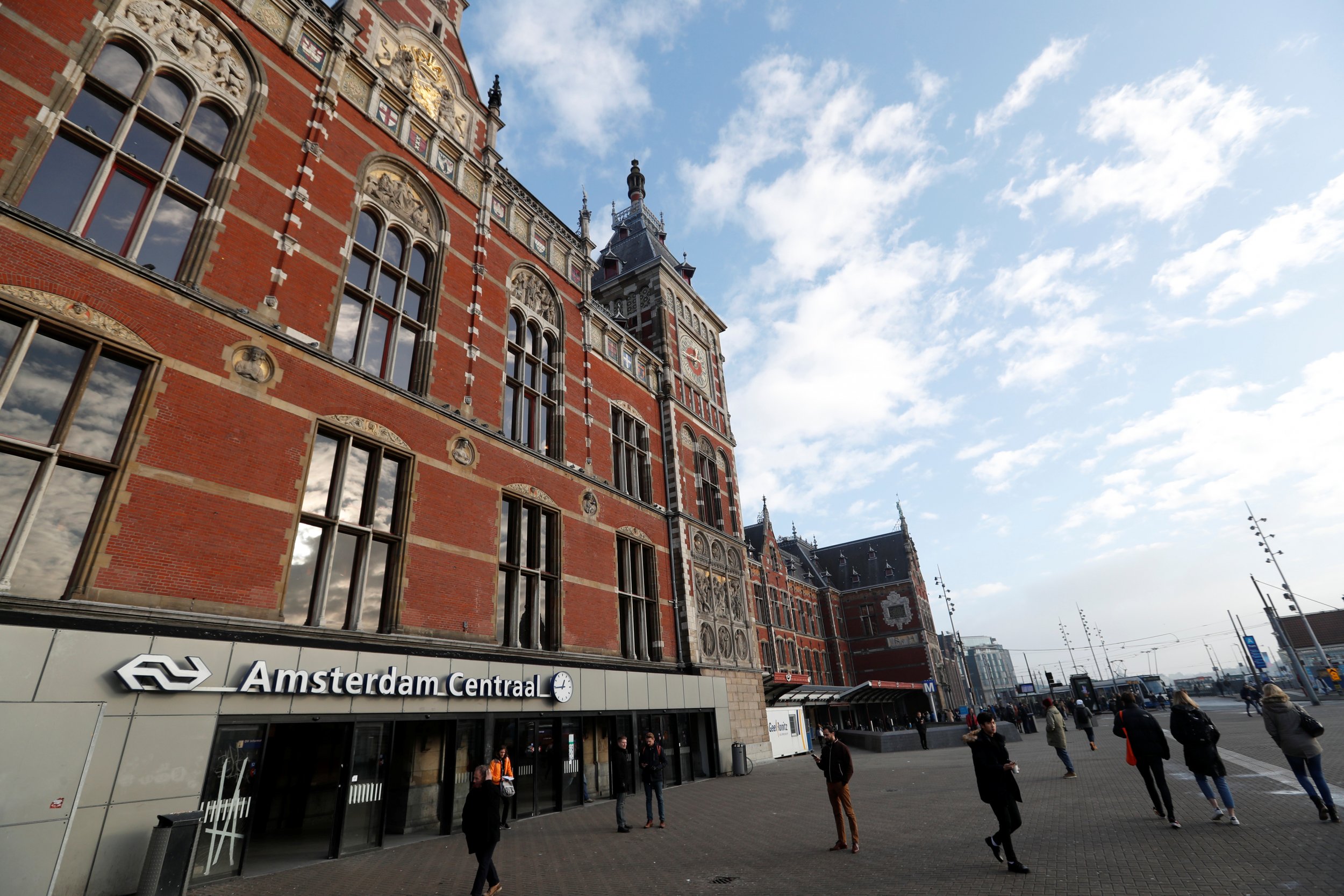 Police shot a man who stabbed two American tourists nine seconds after he began his attack last Friday in the Amsterdam Centraal station.
"He was wandering around aimlessly, not just looking around like people looking for their way," Pieter-Jaap Aalbersberg, Amsterdam's police chief, said during an interview Monday.
Police say that the suspect, Jawed S, was seen by trained "spotters" when he walked around aimlessly for about 45 minutes before beginning his attack. A permanent team of spotters, who are trained to look for suspicious people, was stationed in the Amsterdam Centraal after police deemed it a possible location for an attack.
Aalbersberg said that a trained police officer noticed the man and reported his strange behavior.
"He called two colleagues over. While they are working out how to go and talk to him, they see he starts stabbing. Within nine seconds it was over, and the officers made the difference during one precise moment. There were two victims and that is very serious, but the number was kept to a minimum," Aalbersberg said, according to the BBC.
The attacker, a 19-year-old Afghani man who had been seeking asylum in Germany since 2015, reportedly planned on dying during the attack.
"My client appears to have made the assumption that he wasn't going to survive his attack, because a will was found in his home in Germany," Simon van der Woude, the attacker's lawyer said, according to the BBC.
Jawed S, who is now being treated for a gunshot wound, committed the attack because of attacks on Islam, specifically naming far-right Dutch lawmaker Geert Wilders, prosecutors said on Monday. Wilders canceled a Prophet Muhammad cartoon contest the day before the attack, saying that he wanted to "avoid the risk of victims of Islamic violence."
"He named Wilders but did not say anything about the cartoon competition. Up to now, there is no evidence the suspect worked with others," prosecutors said, according to Reuters.
The two victims of the attack, who are being treated in a hospital, released a statement on Wednesday saying they "would like to thank some of the people who have helped them through this difficult ordeal."
The statement went on to say that the victims also wanted to thank the police for being "empathetic and remaining by their sides the entire time" and emergency room staff for delivering "life-altering news as gently as possible."