In Amsterdam, the capital city of the Netherlands, a new project is expected to be launched in February designed to help young people get out of debt.
Debts will be bought out by a municipal credit bank, which will then offer recipients a loan which is to be paid back in amounts that are in line with the recipient's income. More of the debt could be canceled or bought out by the bank if the person receiving the loan seeks employment or a course of education.
Creditors will receive a payment of $831 for cooperating with the bank and participating in the program.
"Debts cause a lot of stress," alderman Marjolein Moorman told the NL Times. "And in the case of young people, debts often determine their future. The majority of these young people started out with a disadvantage and, due to bad luck or ignorance, found themselves in a situation that they cannot get out of without help. That is why we are now going to help them so that they can make a new start."
According to Amsterdam's statistical office, known as OIS, 34 percent of Amsterdam's residents are currently laboring under debt. Approximately 1.4 people in the Netherlands have accrued student debt.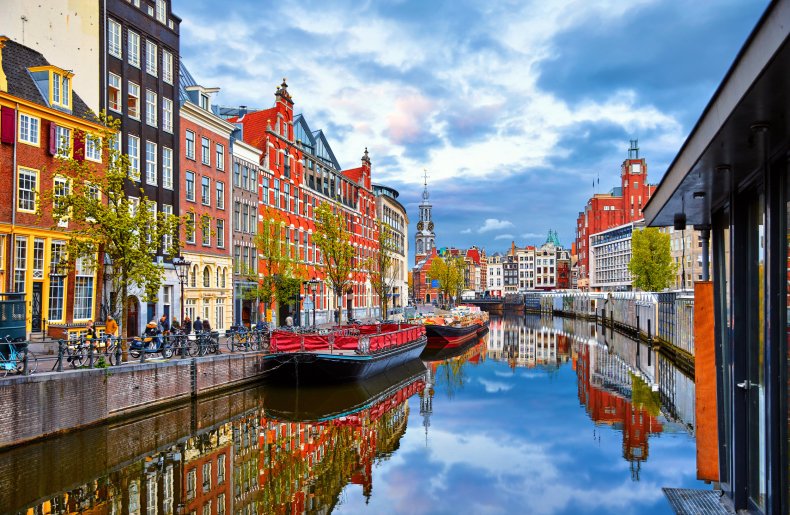 Young people who are accepted into the debt relief program are expected to create a plan of action with a coach. If they meet the goals set in that plan, the bank will forgive and write off a portion of that debt.
"Amsterdam believes that every young person deserves a chance for a good future," said a press release from the city of Amsterdam. "Debts should not stand in the way of work and education. Unfortunately, that is often the case now. The aim of this project is to help more young people pay off their debt and at the same time offer them the opportunity to build their future."
While Amsterdam may be famous all over the world for its lax laws concerning drugs and prostitution, the city has begun to tighten its tourism industry. Measures were passed in 2019 to quell the influx of visitors Amsterdam had been experiencing.
Construction of new hotels and shopping destinations has been stopped. Residents who rent lodging to tourists through platforms such as Airbnb can now only do so 30 days out of the year.
"Of course we will still welcome tourists, but Amsterdam is first and foremost a city in which people live and only secondly a tourist destination," Vera Al, spokeswoman for Amsterdam's deputy mayor told Deutsche-Welle. "Many Amsterdam residents now feel like foreigners in their own homes because they don't have neighbors anymore—just changing groups of tourists."
In 2018, approximately 19 million people visited Amsterdam, many of them visiting the city's famed Red Light District where prostitution is not against the law.
"Amsterdam prides itself, and rightly so, on its wholly liberal and tolerant attitude, embracing the fact that people may be into prostitution, soft drugs and pornography," says an informational website about Amsterdam. "And that it is only human. So instead of criminalizing everything, they enjoy the honesty of it all."