Amtrak Derailment: Trump Immediately Politicizes Deadly Washington Train Crash to Push His Infrastructure Plan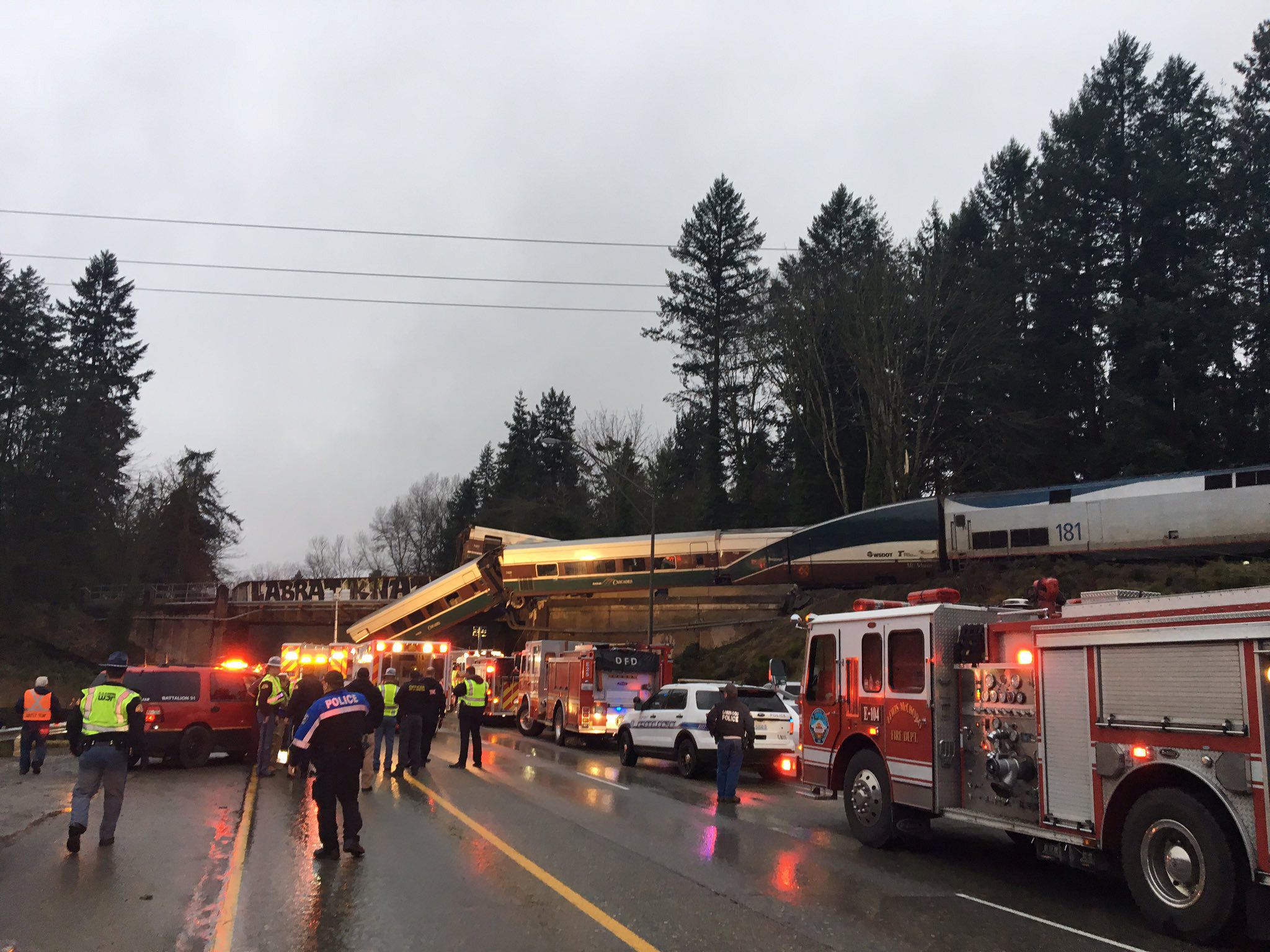 President Donald Trump posted a tweet Monday politicizing the Amtrak derailment in Washington state as a push for his infrastructure plan, continuing his habit of using deadly incidents to promote his political agenda.
"The train accident that just occurred in DuPont, WA shows more than ever why our soon to be submitted infrastructure plan must be approved quickly. Seven trillion dollars spent in the Middle East while our roads, bridges, tunnels, railways (and more) crumble! Not for long!" Trump wrote about four hours after the crash outside of Olympia.
About 11 minutes later, Trump acknowledged the lives lost in the crash, tweeting, "My thoughts and prayers are with everyone involved in the train accident in DuPont, Washington. Thank you to all of our wonderful First Responders who are on the scene."
At least six people died in the derailment, officials said.
Trump in the past year has denounced liberals and gun control advocates for supposedly politicizing mass shootings, such as the Las Vegas massacre in October that killed 58 people, by calling for stronger gun control laws. The White House shut down any talk about gun control after the Las Vegas shooting, with press secretary Sarah Huckabee Sanders telling reporters, "There's a time and place for a political debate, but now is the time to unite as a country."
But Trump has often jumped to politicize attacks from radical Muslims and immigrants, both of which support his plans to restrict immigration and refugee intake from majority-Muslim nations.
After a terror attack in New York City killed eight people in October, Trump fired off a series of charged tweets through the afternoon, writing, "In NYC, looks like another attack by a very sick and deranged person. Law enforcement is following this closely. NOT IN THE U.S.A.!....We must not allow ISIS to return, or enter, our country after defeating them in the Middle East and elsewhere. Enough!"