Amtrak Pays $2.25 Million to Disabled People Who Were Unable to Access Train Stations
Over 1,500 people have begun receiving $2.25 million as a result of a disability discrimination lawsuit against the National Railroad Passenger Corporation, commonly known as Amtrak, the U.S. Department of Justice (DOJ) stated Wednesday.
Amtrak agreed to pay out the funds as part of a settlement reached with the DOJ in December 2020. Disabled individuals that encountered issues at 78 different stations across the country were eligible to receive part of the settlement.
The settlement was agreed to following a comprehensive investigation by DOJ officials, which found that Amtrak's train stations violated numerous aspects of the Americans With Disabilities Act (ADA).
Amtrak is responsible for the accessibility aspects of "over 400 of the approximately 514 stations it serves," according to the DOJ's settlement agreement. However, the investigation discovered that the railway giant failed to make these widespread stations "readily accessible to and usable by individuals with disabilities, including individuals who use wheelchairs."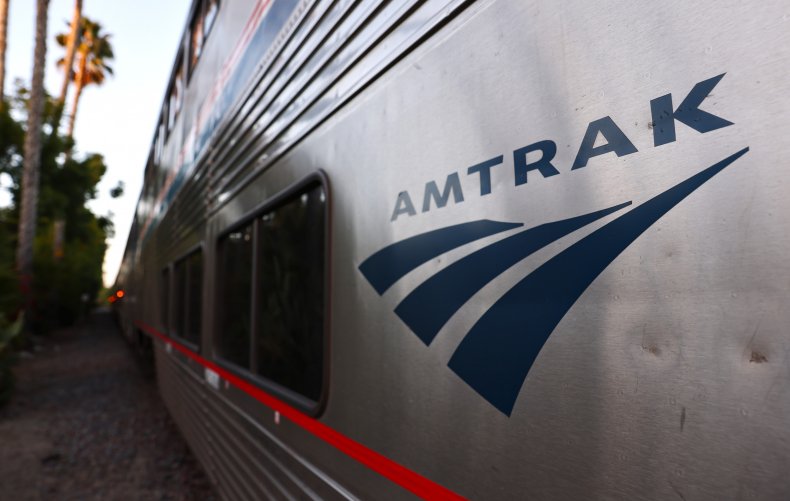 The original complaint filed by the DOJ alleged that the investigation was started "following receipt of complaints in 2011 and 2012 from individuals with disabilities alleging that certain Amtrak stations are inaccessible."
"Amtrak failed to make its stations readily accessible to and usable by individuals with disabilities...with respect to parking, routes from accessible parking to buildings, building entrances, waiting areas, elevators, toilet rooms, signs, routes from buildings to passenger platforms, passenger platforms, passenger platform heights, and track crossings," the complaint read.
These issues with accessibility were reportedly found at numerous train stations throughout the country that Amtrak was responsible for maintaining.
DOJ officials claimed that this qualified as discrimination against disabled individuals, and stated that Amtrak's failures "continue to harm individuals with disabilities across the country who use or seek to use Amtrak's transportation services."
In addition to the monetary settlement that has begun payouts, Amtrak also agreed to take significant steps to help make its stations across the United States more accessible. The DOJ has given the rail company ten years to complete the steps.
Amtrak must "complete designs to make at least 135 of its existing stations accessible, complete construction at 90 of those stations, and begin construction at 45 more." It must also "train staff on ADA requirements and implement an agreed-upon process for accepting and handling ADA complaints."
DOJ officials lauded the payout from Amtrak and hoped that it would prove a catalyst for disability compliance.
"As a result of the Justice Department's efforts, more than 1,500 people with disabilities harmed by Amtrak's inaccessible rail stations are receiving compensation for the discrimination they experienced," said DOJ Assistant Attorney Kristen Clarke. "These payments, as well as Amtrak's ongoing efforts to make rail stations accessible pursuant to our settlement agreement, bring both Amtrak and our nation one step closer to realizing the ADA's promise of equal opportunity for people with disabilities."
Although Amtrak is a for-profit company, all of its stock is owned by the U.S. Department of Transportation. This allows Amtrak to receive both state and government subsidies while still technically being a public corporation.
The largest passenger rail carrier in the United States, Amtrak travels to destinations in 46 different states, and also services a small number of cities in Canada. Thirty-two million people rode an Amtrak train in 2019, according to Statista, though that number dropped significantly in 2020 due to COVID-19, with that year's total ridership reaching only 16.8 million.
Amtrak told Newsweek in a statement that "we are pleased to have reached an amicable resolution regarding passenger accessibility by working cooperatively and transparently with the Department of Justice and the Federal Railroad Administration. The December 2020 settlement included a $2.25 million compensation fund for passengers who may have been harmed by inaccessibility at certain stations, which is now being disbursed by the fund administrator."
"Amtrak has made significant progress in bringing numerous facilities into higher levels of accessibility...we have plans to spend more than $143 million in 2022 on accessibility planning and construction to more than 43 additional stations."
Update 01/12/2022, 7 p.m. ET: This article has been updated with a statement from Amtrak.