2 Dead After Amtrak Train Derails Outside Philadelphia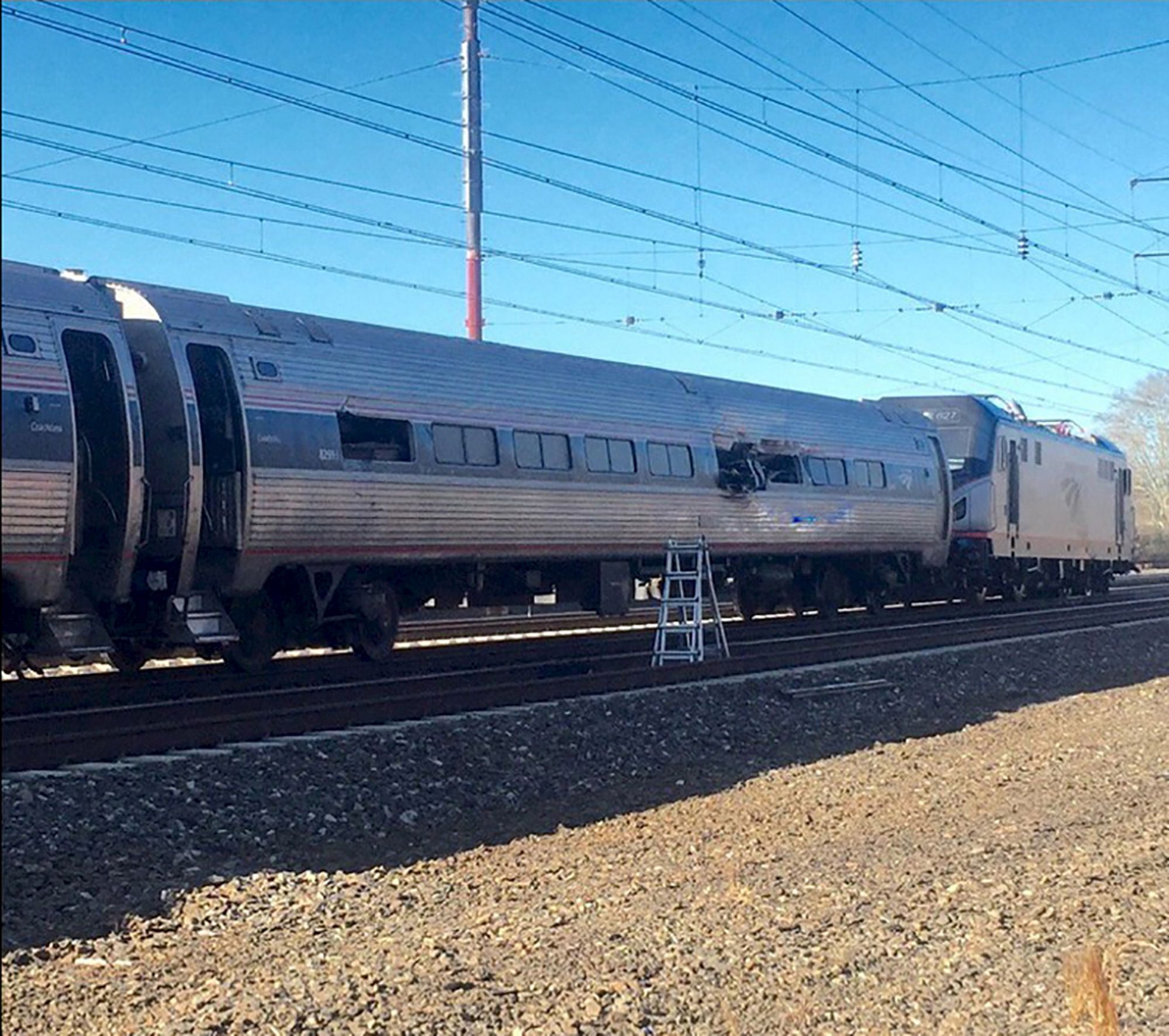 An Amtrak train locomotive partly derailed when it struck a backhoe in Chester, Pennsylvania, on Sunday, and two people were killed in the accident, television stations reported.
Amtrak, the U.S. passenger train company, said about 31 passengers had been transported to hospitals, none with life-threatening injuries.
Services were suspended between Philadelphia and Wilmington, Delaware, until early Sunday afternoon, it said in a statement. It had said earlier it was suspending service between Philadelphia and New York.
The southbound Palmetto train running from New York to Savannah, Georgia, had about 341 passengers and seven crew members aboard when it struck the backhoe and partly derailed, Amtrak said.
Philadelphia's ABC and NBC television affiliates reported two deaths. The Amtrak statement did not mention any deaths. Spokesmen for the Chester police and fire departments were not available for immediate comment.
Fox News said those killed were construction workers who were unable to clear the tracks in time. It quoted witnesses as saying the train's horn sounded before it struck the equipment.
Passenger Stephanie Burroughs described a fireball and windows on the train being blown out upon impact.
"The conductor did inform us that there was a fatality, that there were people working on the track," she told Fox News.
A spokesman for the Trainer United Methodist Church in Chester, about 15 miles southwest of Philadelphia, said it was being used as a staging area and hundreds of passengers were in the church's gymnasium.
In one of Amtrak's deadliest recent accidents, eight people were killed and 43 hurt last May when a New York-bound train derailed in Philadelphia. Officials are still determining the cause of that crash.
Last month, about three dozen people were injured when an Amtrak passenger train derailed in Kansas.