Delays, Cancellations After Amtrak Resumes Northeast Corridor Service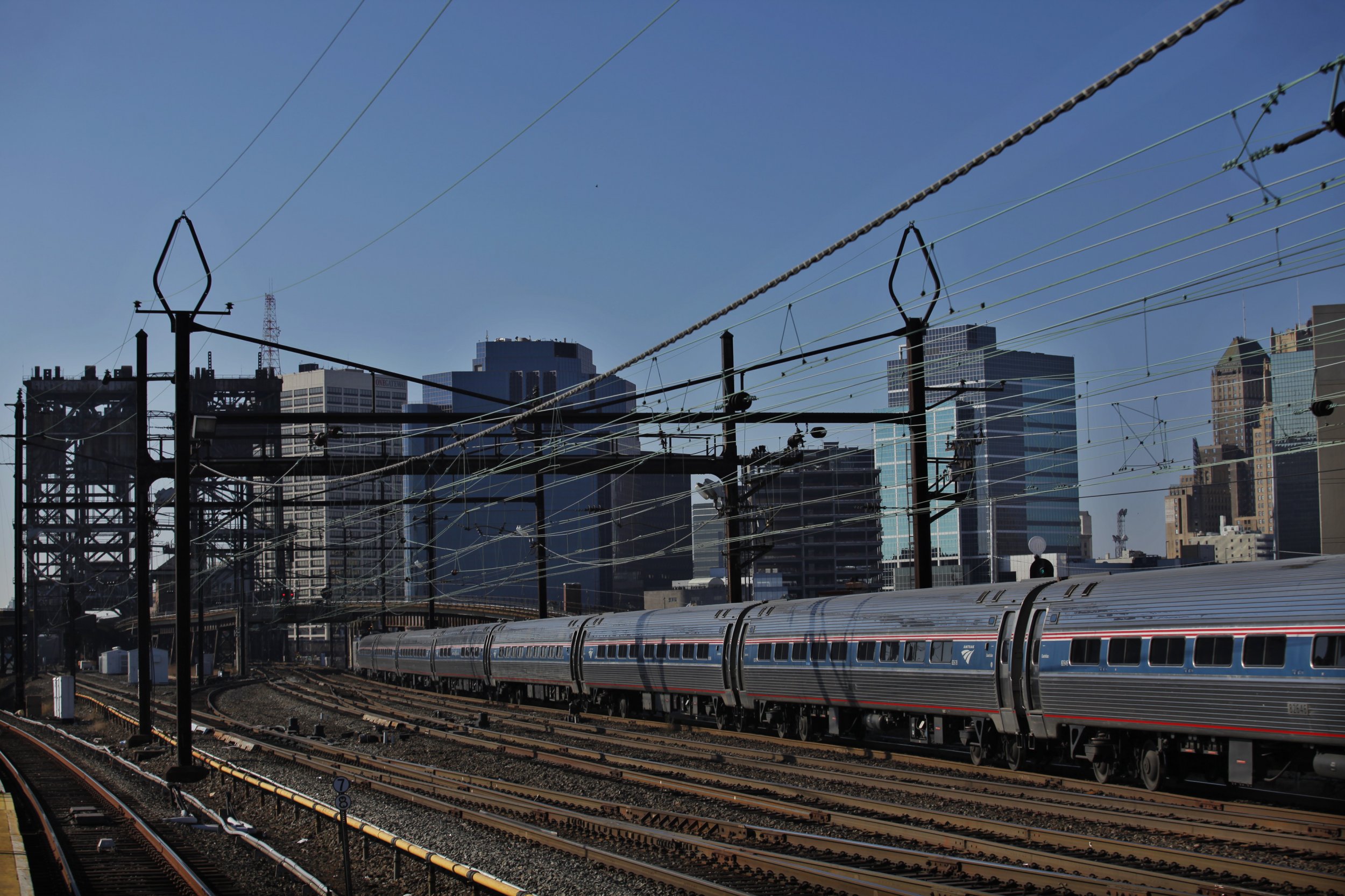 Ongoing track repair work caused delays for Amtrak passengers commuting between Philadelphia and New York City on Monday morning, as the railroad company resumed full Northeast Corridor service for the first time in almost a week following the crash that killed eight people.
The first northbound train—scheduled to leave Philadelphia at 5:53 a.m.—departed 16 minutes later than planned, The Philadelphia Inquirer reported. Philadelphia Mayor Michael Nutter greeted passengers before they boarded the train out of the 30th Street Station. A few early-morning trains on the line were canceled.
The first southbound train successfully left New York City at 5:30 a.m. But officials had warned commuters to expect delays because of continued repair work related to the crash last week.
Travel along the Northeast Corridor had been suspended since last Tuesday night, after an Amtrak train traveling from Washington, D.C., to New York City derailed as it was approaching a turn in Philadelphia. Among the 238 passengers and five crew members who were on board, eight died, according to Amtrak. For two days, emergency personnel searched the wreckage for people who were unaccounted for.
"The safety of our passengers and crew remains our No. 1 priority. Our infrastructure repairs have been made with the utmost care and emphasis on infrastructure integrity, including complete compliance with Federal Railroad Administration directives," Amtrak President and Chief Executive Officer Joe Boardman wrote Sunday in a statement. Last week, he said the railroad company took "full responsibility" for the tragedy.
The derailed train had been traveling at 106 miles per hour—more than twice the speed limit—when it hit the curve and crashed. The Federal Railroad Administration over the weekend ordered Amtrak to improve the safety of its Northeast Corridor route by making sure an automatic speed control system is implemented.
Amtrak's Northeast Corridor service connects Washington, D.C., to Boston, with stops in Philadelphia and New York City, among other destinations. It also includes routes to Harrisburg, Pennsylvania; Springfield, Massachusetts; Albany, New York; and Richmond, Virginia, according to the company's website. Each year, more than 260 million passenger trips occur on the Northeast Corridor service.