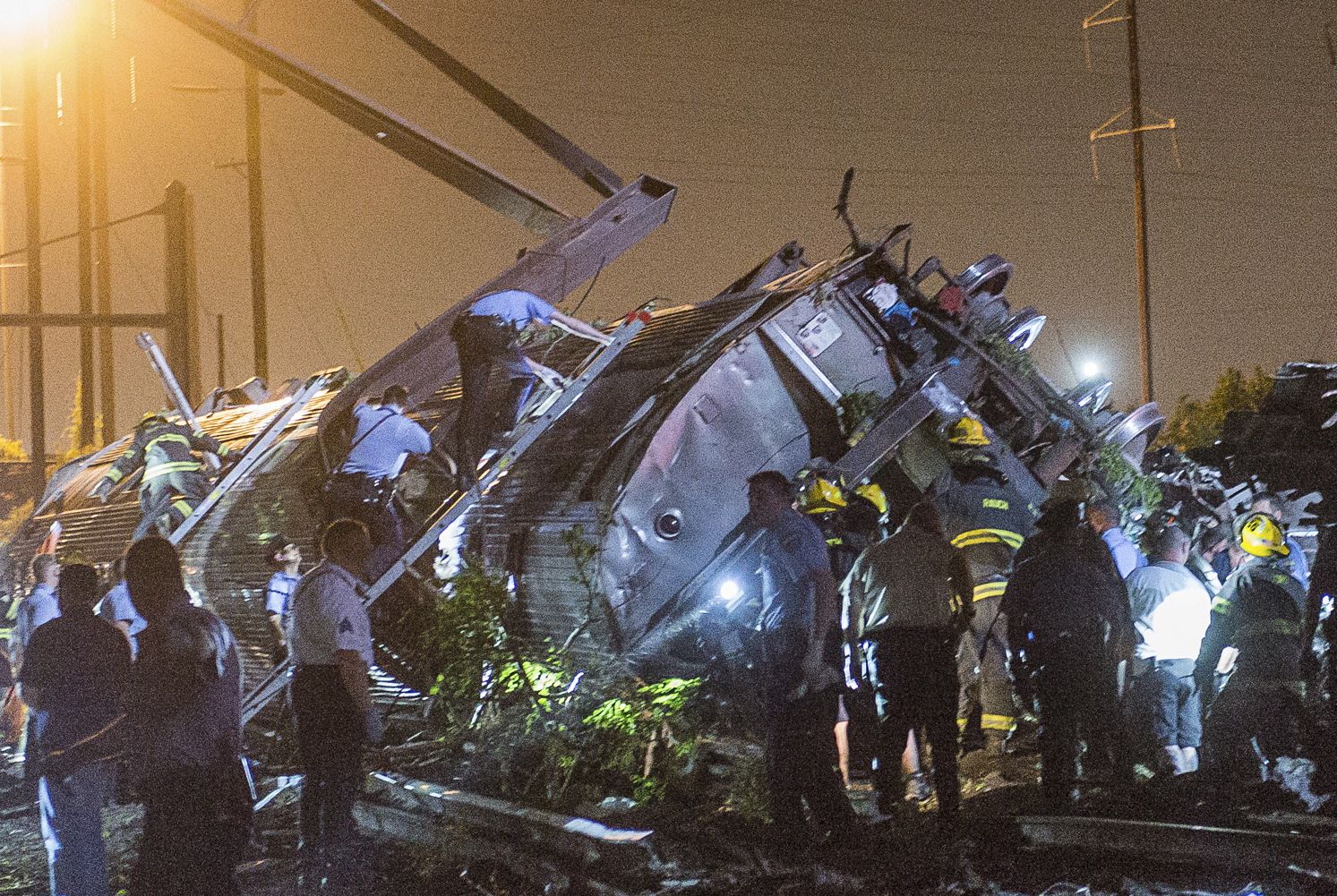 Updated | At least six people were killed and dozens injured Tuesday night when an Amtrak train derailed in Philadelphia. The train was traveling from Washington, D.C., to New York City and was going around a turn when the incident occurred. Six cars came off the tracks, overturning and injuring passengers, some critically.
Speaking at a press conference just before midnight, Mayor Michael Nutter said more than 50 people were taken to nearby hospitals and others had walked in. Six of those transported to hospitals were critically injured in the crash. The incident is classified as a level three mass casualty.
"We do not know why this happened and we will not speculate about it," Nutter said. "It is an absolute, disastrous mess.... We have train cars that are completely overturned, ripped apart."
At least five people were believed killed in the crash, authorities said. A sixth person died at Temple University Hospital overnight, the hospital confirmed.
Amtrak confirmed 238 passengers and five crew members were on board at the time of the deadly crash. To rescue passengers from the train, emergency responders asked them to crawl out of cracks in the train.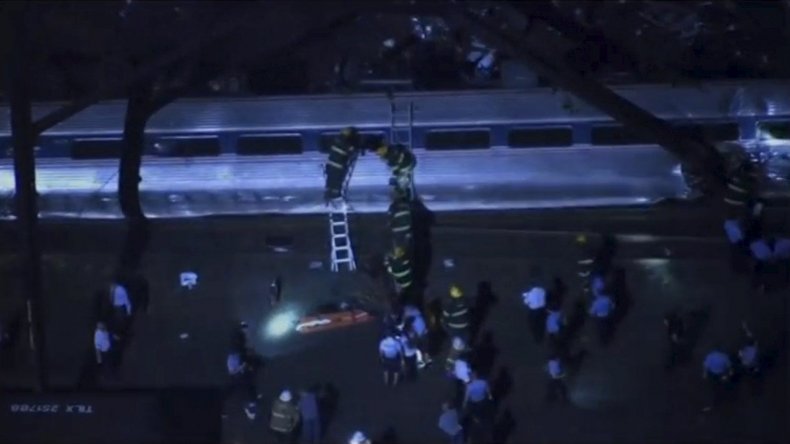 According to one passenger, the quiet car was the hardest hit in the crash. It remains unclear how many passengers were in this car at the time.
Those injured were taken to a several local hospitals, primarily two Aria Health campuses. A representative of the hospital told Newsweek people began arriving just before 11 p.m. By 11:15, emergency responders were conducting a final search, as they believed they had rescued all the passengers.
"This evening, 36 victims from the Amtrak incident arrived at the Aria Health Frankford campus and 23 to the Torresdale campus. The majority of patients were walking in with lacerations and minor injuries, though information as to whether some were more seriously injured is still coming together. We are fully staffed and prepared to treat the influx of patients," a spokeswoman for Aria Health told Newsweek.
Former U.S. Representative Patrick Murphy was a passenger on the train. He told NBC Philadelphia that emergency responders arrived in less than 10 minutes following the crash. "It wobbled at first and then went off the tracks," he told the network. "There were some pretty banged-up people. One guy next to me was passed out. We kicked out the window in the top of the train car and helped get everyone out."
Amtrak established an emergency hotline for relatives and friends of those on board the train: 1-800-523-9101. A team from the National Transportation Safety Board will arrive in Philadelphia Wednesday morning to begin an investigation into the cause of the crash.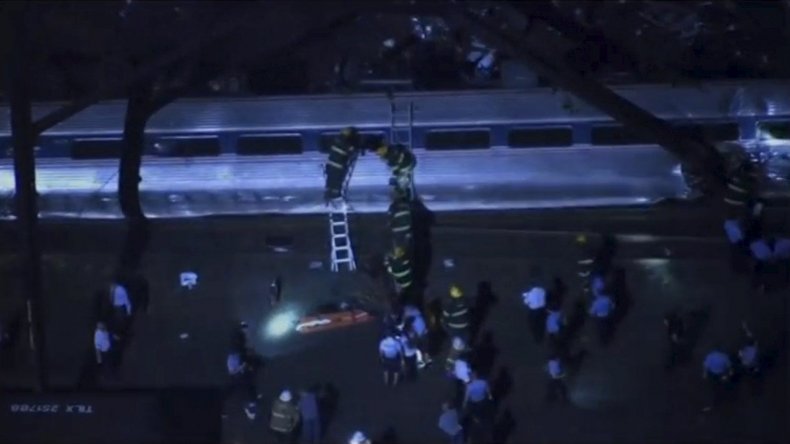 In Focus
To rescue passengers from the train, emergency responders asked them to crawl out of cracks in the train.
Launch Slideshow

4 PHOTOS