Amy Adams: Best Movies of the 2019 Best Supporting Actress Oscar Nominee Ranked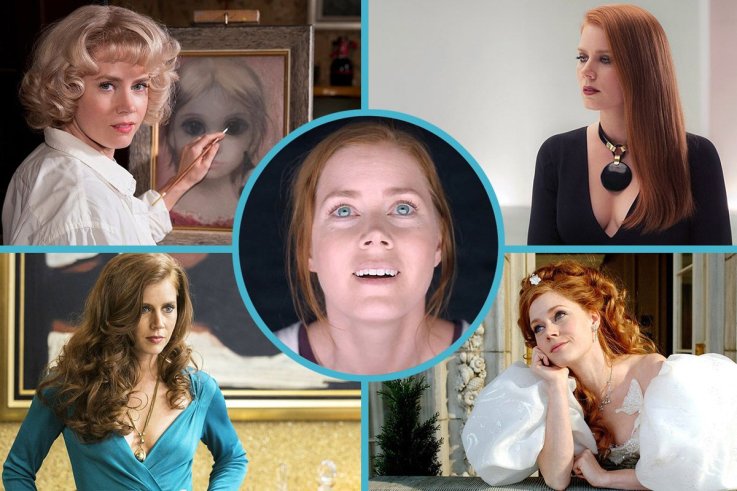 When Amy Adams was nominated for a Best Supporting Actress for her role in political satire Vice, she must have felt a sense of déjà vu. The 44-year-old has been nominated for the award four times previously—as well as the Best Actress award in 2013—but has yet to win the golden statuette.
This might finally be her year. At the time of writing, betting website Paddy Power has her at 6-4 to win—only Regina King has better odds, for her part in If Beale Street Could Talk.
If Adams takes the prize, it will be a well-deserved coup for one of Hollywood's hardest-hustling actresses. Adams started out in musical theatre, and although she found small early roles in memorable movies like 1999's Drop Dead Gorgeous and 2002's Catch Me If You Can, she was working sporadically amid side gigs, which included waitressing at Hooters. When she did act, she was often typecast as a giggly ditz, and considered quitting the business altogether.
Adams was required to dye her hair from blonde to red for her role in the 2004 TV show Dr. Vegas, a look she has maintained ever since. "Based on roles that I was getting called in for, people were responding to certain types of characters with me as a blonde and the minute I went red, it was quirky and fun instead of flirtatious and dumb," Adams said at a 2016 event.
Her last role was supposed to be 2005's Junebug, where she once again played a naive chatterbox—after filming wrapped, the then 30-year-old was ready to call it a day. But this film was different—the newly redhead Adams was given a lead role, one that allowed her to develop nuance for a happy-go-lucky character.
Far from having to abandon the film industry, Adams was nominated for her first Best Supporting Actress award, losing out to Rachel Weisz in The Constant Gardener. In a twist of fate, Adams is up against Weisz again this year for the same award.
She struck gold again in 2007 when she was cast as a joyful princess in Enchanted, another chance for her to explore an eternal optimist character, which she had by now perfected. The film was a massive success, raising Adams' profile considerably. She was cast as another "innocent" character, this time a nun in 2008's Doubt, which won her a second Best Supporting Actress nomination.
She finally shed the ingenue image in fierce roles like The Fighter (2010) and The Master (2012), which showed off her incredible range and won her two further Best Supporting Actress nominations. Leading roles followed in American Hustle, Arrival and Nocturnal Animals—the ex-Hooters waitress is now among the most acclaimed actresses working in Hollywood today.
So how does Vice stack up against her previous work? Newsweek has collated data from critical aggregation websites Rotten Tomatoes, Metacritic and IMDb, to come up with this list of Amy Adams's best movies.