Amy Coney Barrett Can Separate Faith and Supreme Court Duty, Friends Say
Amy Coney Barrett, a Chicago Circuit Court of Appeals Judge whose personal faith and legal approach has galvanized both her defenders and detractors, is reportedly among the finalists for President Donald Trump's pick for the next Supreme Court Justice.
Barret is a former Notre Dame University law professor and law clerk to Antonin Scalia, and she has been brought up consistently as Trump's potential nominee. But news of Barrett's potential nomination to the country's highest court has been followed by skepticism from onlookers concerned she won't be able to separate her judicial duty and personal faith.
"Amy Barrett Is downright dangerous unless we want to live in a theocracy," former White House chief ethics counsel Richard Painter tweeted last Saturday.
While she identifies as a Roman Catholic, Barrett is also a member of People of Praise, a small Christian group that practices traditions outside mainstream Christianity, according to The New York Times. Among the group's practices are a tradition of swearing a lifelong covenant of loyalty to one another and the belief that husbands have more authority than wives over a family.
"These groups can become so absorbing that it's difficult for a person to retain individual judgment," Sarah Barringer, a professor of constitutional law at the University of Pennsylvania told the Times. "I don't think it's discriminatory or hostile to religion to want to learn more" about Barrett's connections to the People of Praise group, she said.
Part of the focus on Barrett's religion stems from the possibility that if she became a Supreme Court Judge, she might have an influential vote on abortions rights. Barrett wrote in her first law review article that Catholic judges should recuse themselves from some death penalty cases and has characterized abortion as a practice that "take['s] away innocent life."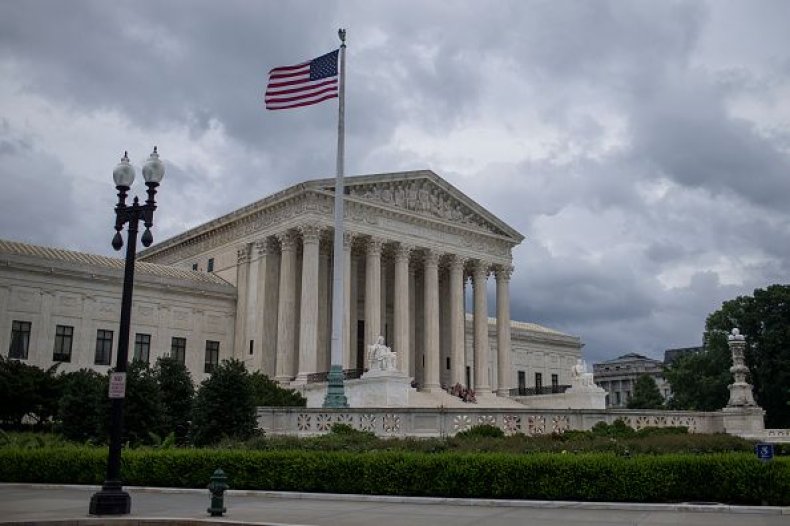 While critics have called this an example of her personal religion creeping into her legal duties, Barrett's friends and colleagues are adamant in their defense of the role of religion in her life.
"She's just crazy smart and a very decent down-to-earth person," said Rick Garnett, a friend of Barrett's who worked alongside her as a law professor at Notre Dame. "She has a quality of kind of a generosity and kind of a charity that strikes people."
Garnett said he has found the attention on Barrett's faith "a little bit off," and said that "she's been very clear that it's not the role of a judge to substitute religious beliefs with the rule of law."
Jennifer Mason McAward, who also taught at Notre Dame alongside Barrett for more than 10 years, echoed the same sentiment. "She's a remarkable person," she said. "Amy can handle anything." McAward added that Barrett has been "unequivocally clear" about keeping her personal faith and her legal duties separate. "I have every reason to believe that would be the case if she was a justice," she said.
Still, critics haven't relented in their opposition to Barrett. The Alliance for Justice, a progressive judicial advocacy group labeled her views "genuinely antithetical to our system of democracy."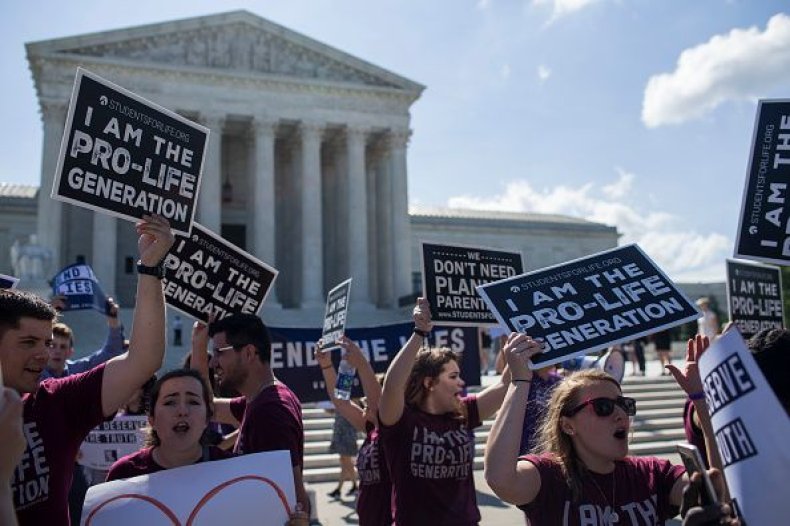 "[She] has championed originalism and a strict form of textualism that are incompatible with the advancement of civil rights for African Americans, women's rights, and rights for LGBTQ Americans," the group said.
Barrett began her legal career as a law clerk to United States Court of Appeals Judge Laurence Silberman for the D.C. Circuit, and then clerked for Supreme Court Justice Antonin Scalia in 1989. She began teaching law at Notre Dame in 2002, where she remained before being tapped by Trump for her current role as a Circuit Judge in 2017.
Yet even with critics, the shortage of women in top positions across the government could serve in Barrett's favor, some say. "I think it might well be a woman," Russell Wheeler, president of the Governance Institute, told Newsweek of Trump's potential nominee for the Supreme Court. "I think there might be some preference for a woman."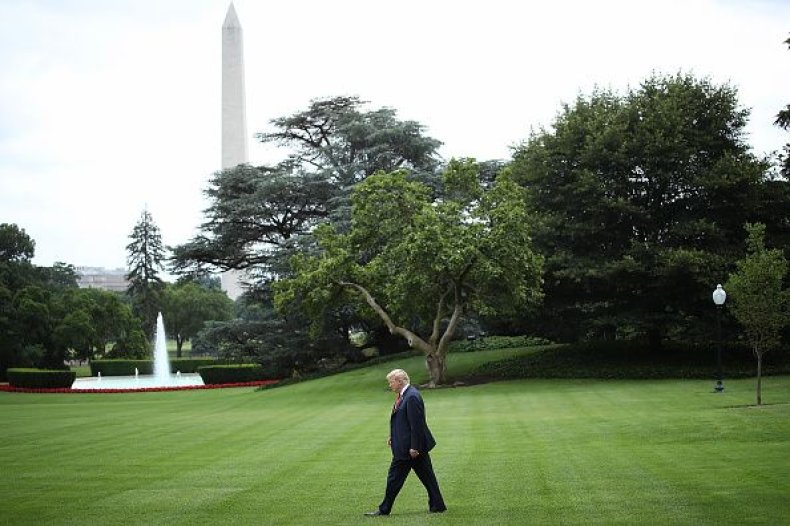 If she is Trump's choice for the Supreme Court, Barrett can expect to face questions about her religion during her Senate confirmation hearing. But according to Wheeler, the hearing will only serve to show her "secondary characteristics."
"What you learn from that is, 'Are they good on their feet? Are they flustered when they get pressed?'" he said. "It's not so much what their views are."
In that area, Garnett argued, Barnett is set to impress.
"I don't know anyone who knows Amy who doesn't like her or respect her," he said.