Amy Klobuchar, Facing Scrutiny for Not Prosecuting George Floyd Officer, Calls for Police Reform
Minnesota Senator Amy Klobuchar has called for systemic police reform in the wake of George Floyd's death.
On Thursday, President Donald Trump threatened on Twitter that "when the looting starts, the shooting starts," after Minneapolis saw a fourth day of violent protests and riots.
Klobuchar replied on Friday, writing on Twitter: "Our community is hurting. Hurting for justice & charges for George Floyd. Vandalism must stop. But we need systemic reform. Like a full scale DOJ pattern/practice investigation of Mpls. Police like I've called for."
Klobuchar has been vocal about seeking justice for Floyd. On Wednesday, she called for the prosecution, at the federal, state and local levels, of the police officers involved in his death.
"George Floyd should be alive today," she said on Twitter. "Justice must be served & the officers & the police department must be held accountable to the fullest extent of the law."
Her response comes as news broke that she had failed to prosecute the police officer involved in Floyd's death, Derek Chauvin, in 2006 when she was the Hennepin County district attorney. Chauvin was one of six police officers from the Third Police Precinct involved in a shooting. Klobuchar declined to bring charges at the time.
However, a statement from the Hennepin County District Attorney's office said Klobuchar "had no involvement in the prosecution of this case at all."
On Monday, Chauvin kneeled on Floyd's neck before he lost consciousness and died in police custody. Chauvin was fired on Tuesday.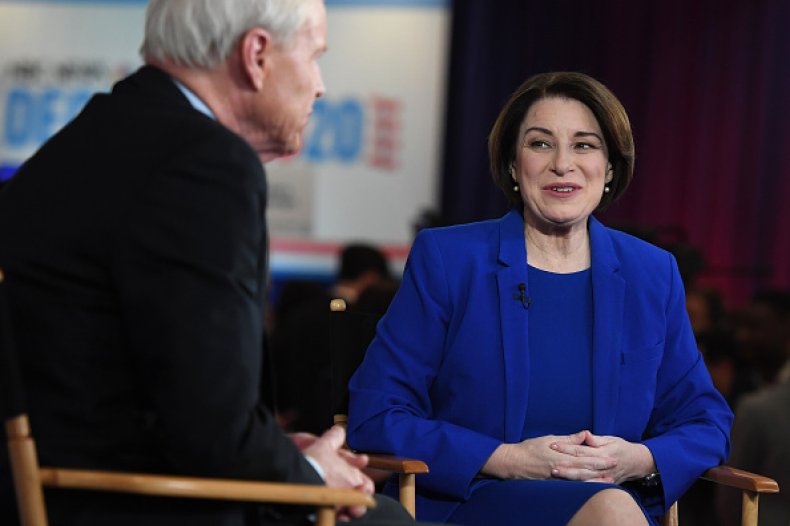 "This idea that I somehow declined a case which has been reported on some news blogs and then sent out on the internet against this officer is absolutely false. It is a lie," Klobuchar told MSNBC on Friday.
"The case was investigated. That investigation continued into a time where I was already sworn into the U.S. Senate. I never declined the case. It was handled and sent to the grand jury," she said.
Follow Chauvin's arrest on Friday afternoon, Klobuchar called it "the first step towards justice."
Klobuchar has been criticized in the past for choosing not to prosecute police brutality cases when she was the county district attorney two decades ago. She routinely put the matter to a grand jury, whose proceedings are not public. Her reputation for going after lighter sentences has cost her the support of black and Latino communities.
NAACP Minneapolis and Black Lives Matter activists are increasing efforts to persuade presumptive Democratic nominee Joe Biden to not pick Klobuchar as his running mate. Many have called for the senator to withdraw from consideration.
Asked if she thought calls for her to drop out were unfair, Klobuchar told New York magazine's Olivia Nuzzi: "I am now going to go and meet with people about what's happening in my city, but I gave you an answer and that's that Joe Biden is gonna make the best decision for the country."
Newsweek reached out to Klobuchar's office for comment but did not hear back before publication.
05/29/20, 1:58 p.m. ET: This story has been updated with comments from Klobuchar.