Amy Klobuchar Allegedly Gave $500,000 in Taxpayer Money to Fundamentalist Group that Calls Halloween 'Gateway to Drug Addiction'
In 2008, Democratic presidential hopeful and Minnesota senator Amy Klobuchar allegedly requested $500,000 of taxpayer money to be donated to Minnesota Teen Challenge, a fundamentalist organization associated with the Pentecostal the Assemblies of God, which describes Pokemon, Harry Potter and Halloween as gateways to drug addiction, according to The Intercept and LGBTQNation.
The money, co-earmarked for use with former Republican Rep. Jim Ramstad and Democratic Rep. Keith Ellison, was intended to found the Minnesota Teen Challenge's "Know the Truth" program, which Klobuchar said would "expand their drug prevention education efforts for teenagers." But documents and pamphlets from the time of Klobuchar's donation show that the organization lists Halloween, the fantasy book and movie series Harry Potter, and the anime and video game series Pokémon as "gateways to drug addiction." The documents also say homosexuality is a problem as great as drug addiction.
Know the Truth told The Intercept that it is a secular organization, working on an "evidence-based prevention model." They send speakers to more than 160 high schools and middle schools throughout Minnesota yearly. One of those speakers, Janet Boynes, called homosexuality "sinful and like an addiction" at one of those events. Boynes identifies as a "former lesbian."
"We are chemical dependency program; we do not discriminate based on sexual orientation."
Minnesota Teen Challenge doesn't use trained counselors or medical professionals for their Know the Truth program, something they openly list on their website.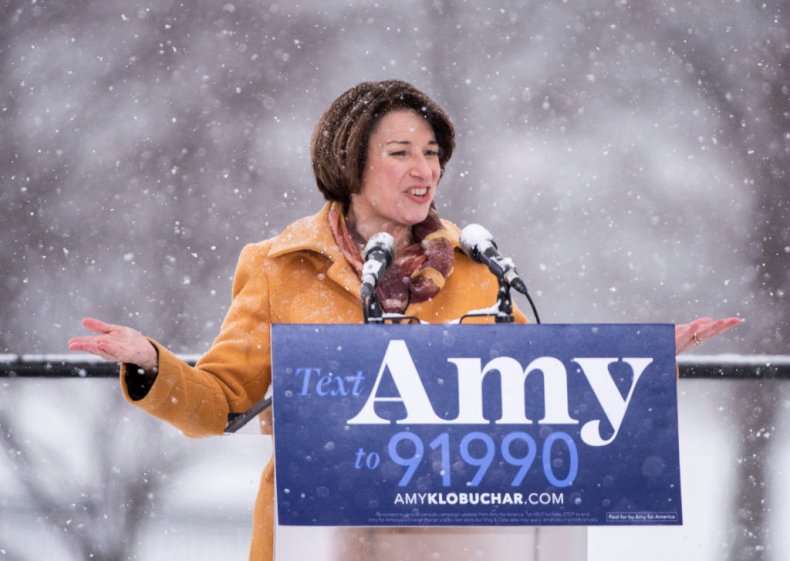 About Halloween, the pamphlet says it is "a day set up totally for Satan" and that the "more people who go out dressed up like demons, ghosts, witches and goblins, the more glory Satan receives." The pamphlet lists human sacrifice as popular activity during the holiday, and claims that groups of devil worshipers would pray over candy to curse it and that they'd put jewelry stained with child-sickening curses into the bags of trick-or-treaters. It also declares Halloween a holiday where drug dealers were out in full force.
Pokémon, meanwhile, is described as being "loaded in demonic symbolism and evil power."
Klobuchar, who has run on a moderate platform and has opposed medicare for all and tuition free colleges, has a mixed record on the rights of LGBTQ citizens. While she fought for the repeal of DOMA and has critiqued President Trump's policies, including his anti-transgender military ban, she stated in 2009 that she opposed marital equality, preferring to support civil unions for same-sex couples instead.
It's unclear whether the money ever reached the organization.