Amy Klobuchar Urges Health Checkups During Pandemic, Reveals She Had Cancer
Minnesota Senator Amy Klobuchar revealed on Thursday that she recently underwent successful treatment for early-stage breast cancer. Now she's urging people to not skip out on regular physical examinations from doctors as she had done.
"I also want to call attention to the fact that many people have been delaying physicals and routine examinations because of the pandemic. I know that because I delayed mine," Klobuchar wrote in a statement posted on Medium.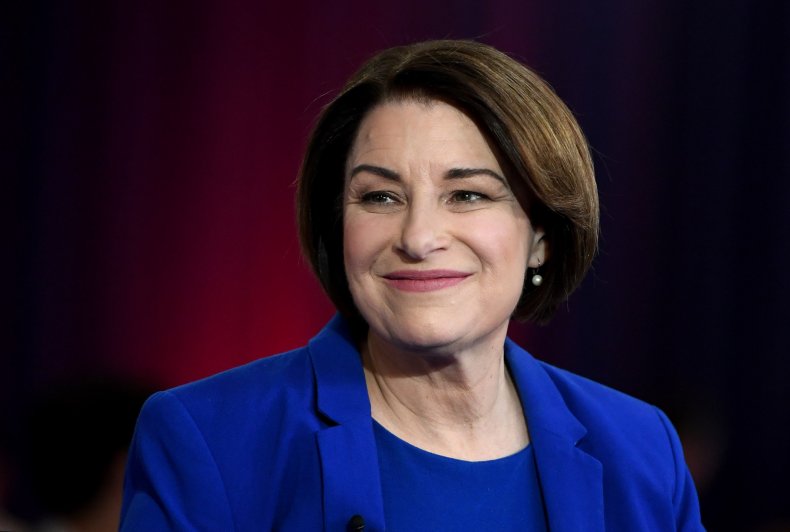 The Democratic legislator wrote that 1 in 3 adults said they have delayed or altogether missed health care out of coronavirus-related concerns. She added that studies indicate "thousands of people who missed their mammogram due to the pandemic may be living with undetected breast cancer."
Klobuchar said she was one of those thousands. Earlier this year, doctors at the Mayo Clinic found spots on the senator following a routine mammogram. A biopsy then detected she had Stage 1A breast cancer.
She completed a course of radiation treatment in May. By August, it was determined that the radiation and a lumpectomy successfully treated the cancer, she wrote.
"There is rarely a good time to go in for a mammogram or routine health screening," Klobuchar said in the Medium post. "It's easy to put off health screenings, just like I did. But I hope my experience is a reminder for everyone of the value of routine health checkups, exams, and follow-through."
She added: "I am so fortunate to have caught the cancer at an early enough stage and to not need chemotherapy or other extensive treatments, which unfortunately is not the case for so many others."
Klobuchar—a former presidential contender in 2020 and current chairwoman of the Senate Democratic Steering Committee and the Rules Committee—also appeared on ABC's Good Morning America Thursday to discuss her recent cancer battle. During an interview with anchor Robin Roberts, the senator said she underwent radiation just two days after her father, sports journalist Jim Klobuchar, died from Alzheimer's.
She also reiterated her message of people getting regular physical examinations.
"So the doctors over and over are telling me that they're seeing people with much bigger problems than if they'd gone in early. So that's my first practical advice. Get those screenings. Go in, get a mammogram," Klobuchar said during her talk with Roberts. "Get whatever health checkup that you should normally be getting."
In her statement on Medium, Klobuchar admitted her diagnosis was scary, but she said her doctors told her that her chances of developing cancer again are no greater than the average person.
"Like often happens with anyone dealing with illness, this experience gave me time to reflect on my own life and those I love," Klobuchar wrote. "It also gave me renewed purpose to my work. I have immense gratitude for my family, friends, colleagues, and the people of Minnesota, and I know that each day is a gift."