Amy Schumer is the Only Woman on Forbes' Highest-Earning Comics List, Despite Stellar Year for Female Comedians
In 2007, Vanity Fair magazine published a piece by the late writer Christopher Hitchens with the explosive title "Why Women Aren't Funny." The article canonized the false assumption about women in comedy, arguably one of the hardest areas in the arts for women to break the glass ceiling. Even though there are scores of female comedians who deserve to make top dollar and despite 2018 being a stellar year for female comedians, only one has made Forbes magazine list of the top paid stand-up comics: Amy Schumer.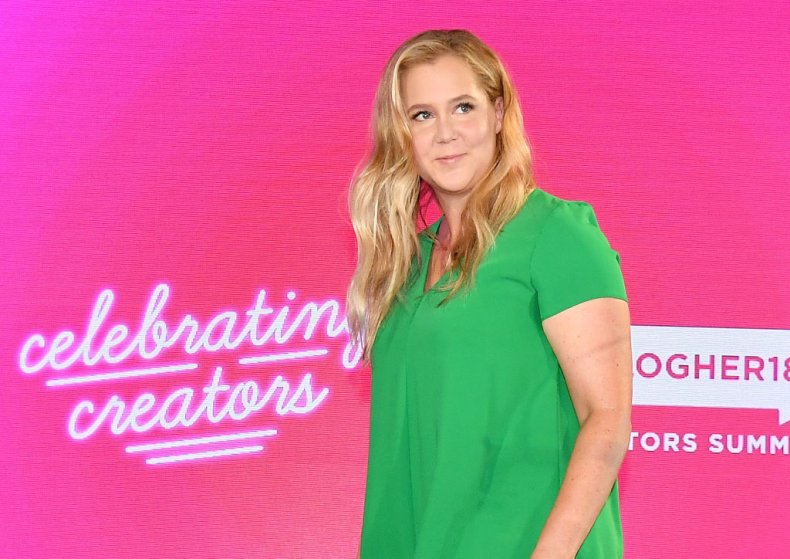 The stand-up comic (and new mom) came in 7th on Forbes' list, with the magazine reporting Schumer having earned $21 million 2018 from her Netflix comedy special Growing and her stand-up tour. In 2017, Schumer became the first (and only) female stand-up comic to ever make Forbes' list.
Both her comedy special and tour followed her path towards first-time motherhood and all the hilarious new realities happening in her life because of it.
"If you had a good pregnancy, like if you're someone who enjoyed being pregnant, I just hope your car flips over," Schumer joked in her comedy special.
Schumer was forced to cancel multiple dates of her comedy tour because she suffered from chronic morning sickness, a condition called hyperemesis gravidarum. Ultimately she had to cancel her tour because of it.
"I have a pretty good attitude about it and some days I feel good for a couple hours," Schumer wrote on Instagram about the cancelation of her show. "But mostly, it sucks. I wanted to push through and do my shows...I hate letting people down and I love stand up and money! But more than that I have to think about my health and the baby."
In May her and her husband, Chris Fischer, had their son Gene.
The Forbes' list of the highest-paid stand-up comics has long been controversial for its lack of female representation.
Last year, Kathy Griffin called out the list for featuring zero women.
The lack of inclusion of women on the list isn't for lack of female comics working. Just last year a number of comedy specials from women were widely praised (and nominated for multiple Emmys), including Hannah Gadsby's Nanette, Ali Wong's Hard Knock Wife and Tig Notaro's Happy To Be Here.
In August 2017, Schumer revealed she went after Netflix after reports of Dave Chappelle and Chris Rock earning more for their comedy specials. Netflix eventually retroactively raised Schumer's pay to match theirs.
"I believe women deserve equal pay," Schumer wrote on Instagram in 2017. "However I don't believe I deserve equal pay to Chris and Dave. They are legends and [two] of the greatest comics of all time." She continued, "I would like to say that I have been selling out arenas these last couple years. Something a female comic has never done. That's a big deal to me, especially because I know I do my best every night on stage for the audience and they have a good time. I didn't ask for the same as my friends. I did ask for more than the initial offer."
In order for a comic to make Forbes' list, they must earn a minimum of $15 million. The ten highest-paid comics in the world in 2018 are...
10. Aziz Ansari ($13 million)
9. Jeff Dunham ($15 million)
8. Terry Fator ($17 million)
7. Amy Schumer ($21 million)
6. Gabriel Iglesias ($22 million)
5. Sebastian Maniscalco ($26 million)
4. Trevor Noah ($28 million)
3. Jim Gaffigan ($30 million)
2. Jerry Seinfeld ($41 million)
1. Kevin Hart ($59 million)
Amy Schumer is the Only Woman on Forbes' Highest-Earning Comics List, Despite Stellar Year for Female Comedians | Culture