Amy Schumer Denies Stealing Jokes From Other Comedians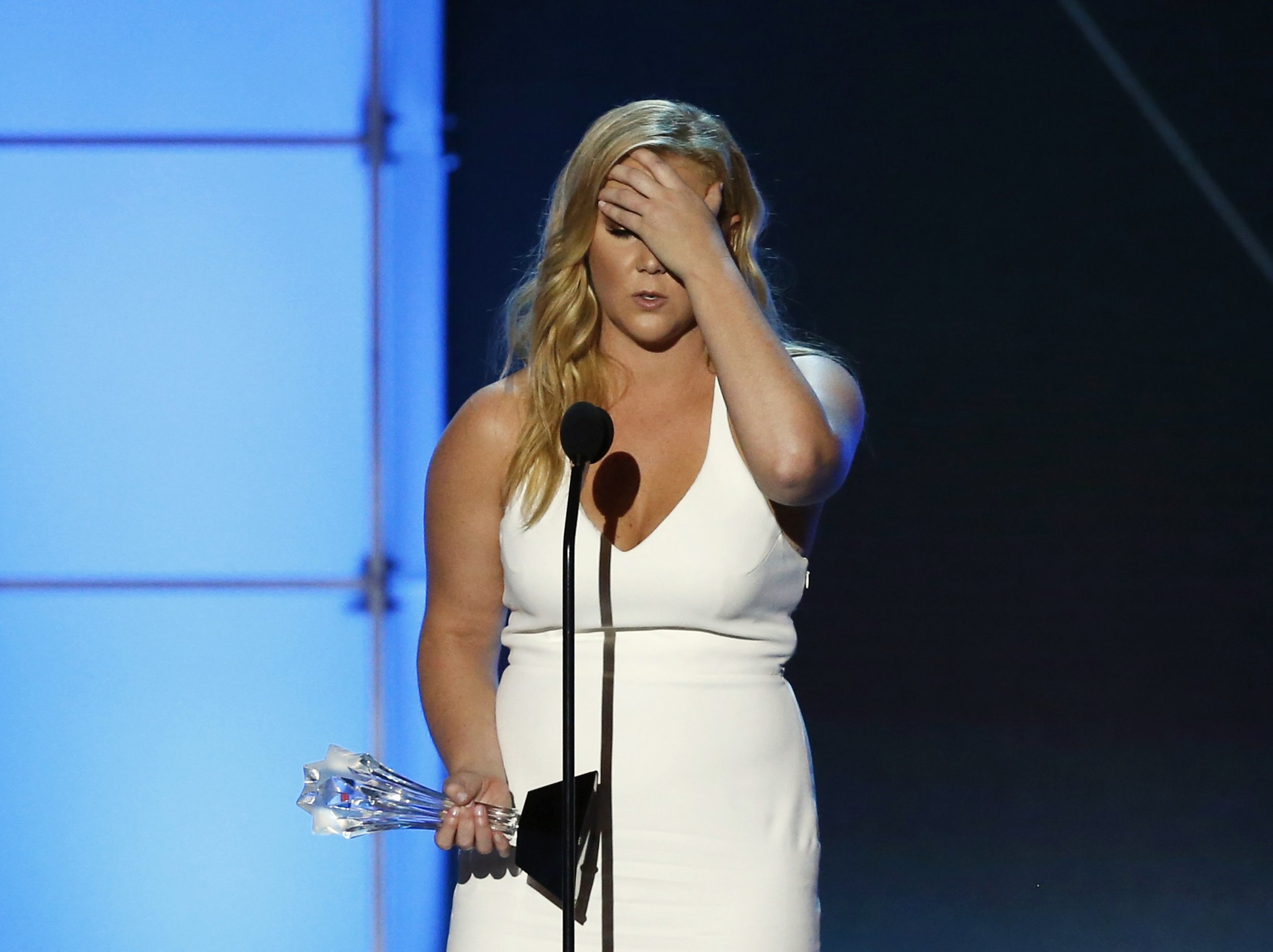 Comedian Amy Schumer has denied accusations that she deliberately stole jokes in the past from other comedians to use in her sets and sketch shows.
Schumer responded on Wednesday to a compilation video claiming to show her using material from comedians Tammy Pescatelli, Wendy Liebman, Kathleen Madigan and Patrice O' Neal.
In one of the clips, Madigan jokes about Oprah being rich enough to lose weight by employing a person to slap food out of her hands every time the presenter tries to eat. The segment is then juxtaposed with a similar sketch from Comedy Central's Inside Amy Schumer titled "Slap Chef" that appears to depict a similar premise.
Schumer fought her case on comedian Jim Norton's radio show, noting that she had never seen the performances presented in the video, and even promised to air a polygraph test in the upcoming season to prove her innocence
"I am being accused of stealing jokes and I wanted to...clear my name," Schumer said. "I would never, ever do that and I never have."
Liebman has since come out in support of the Trainwreck star.
"I'm a huge Amy Schumer fan," she said in a statement to The Hollywood Reporter. And she's been so nice to me in person. So I want to believe that someone sold her my joke."