'SoulCalibur VI' Amy Release Time: When Can You Download Next DLC Fighter
On the final day of EVO Japan 2019, Bandai Namco revealed Amy is the latest DLC fighter coming to SoulCalibur VI.
The third DLC character, following Tira and 2B from Nier Automata, Amy brings her sword-wielding skills to Bandai's fighting game with a similar fighting style to Raphael. Using a Rapier, Amy cuts down her opponent in a flashy fashion.
Check out Amy's gameplay in SoulCalibur VI below.
If you're not familiar with Amy in SoulCalibur , here's a bit of a background on the character from Bandai Namco:
"Born in the slums of Roven in the French Empire, Amy grew up in a crucible filled with violence, cynicism, and despair. But as fate would have it, a chance encounter with Raphael would change her life forever and set her on a path to become a great sword wielding warrior in her own right. SOULCALIBUR fans should prepare now for Amy's impending arrival to deal pain and death to all who stand in her way."
Along with Amy's release in SoulCalibur VI, players will be able to download classic armor and outfits for players to dress their favorite characters in.
If you're looking to download Amy and the rest of DLC #3, here's all the information you need.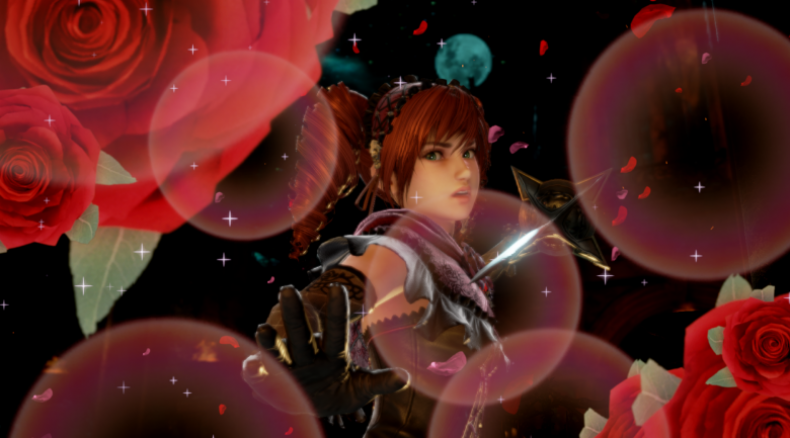 WHEN CAN YOU DOWNLOAD AMY IN SOULCALIBUR VI
All timing for DLC release depends on a player's console of choice with Xbox One seemingly allowing for download sooner than PS4.
Xbox One players are normally able to download new fighters around 3 a.m. EST on release day. Amy releases for SoulCalibur VI on Tuesday, March 26 so Xbox One owners should see the fighter in the Microsoft Store around that time.
PlayStation 4 owners, however, normally have to wait until closer to noon on release date. The timing of DLC showing up in the PlayStation Store varies, so we recommend checking around 10 a.m. EST.
We'll update as soon as we learn when Amy becomes available on PS4.
HOW TO DOWNLOAD AMY IN SOULCALIBUR VI
On PS4 , players can verify content has been downloaded by doing the following:
Visit the SoulCalibur VI page on the PS4 Home Menu or Game Library.
Select the game and scroll down to the PlayStation Store section at the bottom.
If you have already purchased the DLC, download the content from the My Add-ons section. If not, it will take you to the PlayStation Store.
On Xbox One, players can verify content has been downloaded by doing the following:
Go to My Games and Apps.
Locate SoulCalibur VI and press Menu.
Select Manage Game.
Scroll all the way to the right on this menu to find and install available DLC.
SoulCalibur VI is available now for PS4, Xbox One and PC.
What do you think of Amy in SoulCalibur VI? What other characters do you hope make the roster? Let us know in the comments section below.