Amy Winehouse Returns As A Ghost and In The Form Of A Bird To Visit Her Family, Father Says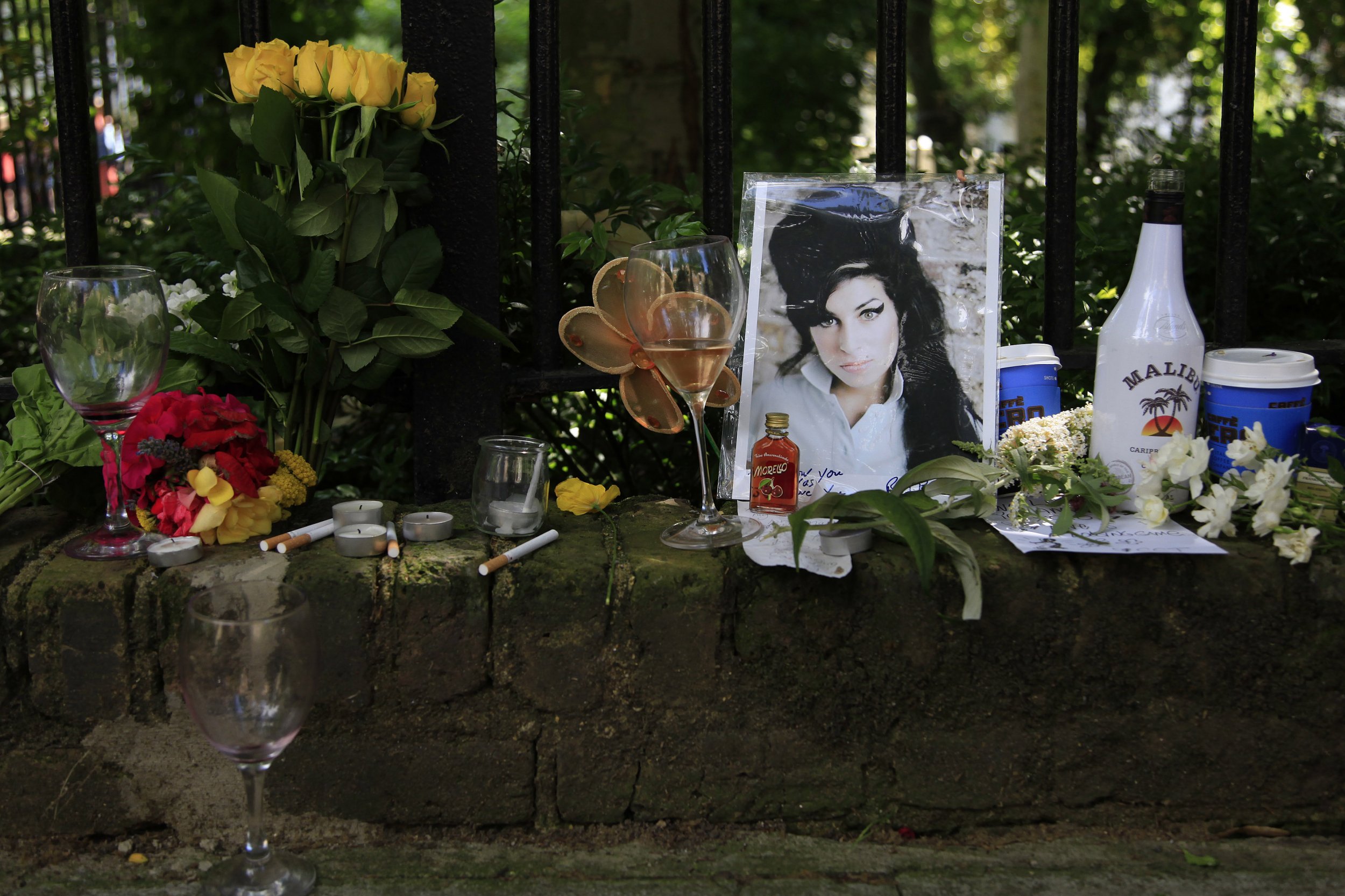 Over six years after the death of British singer Amy Winehouse, her father claims that the artist's ghost often returns in the form of a ghost or as a bird like the one Winehouse had tattooed on her arm. Mitch Winehouse said in an interview with The Sun that his daughter's spirit visits her family's home in Kent.
"Her spirit comes and sits on the end of my bed. She just sits there and it looks just like her with her beautiful face and she looks at me. I say to her, 'Are you all right?' because I get ­nervous with her being there," Mitch Winehouse said during The Sun interview. "But it is comforting in a way to know she is here and around me." The soulful singer died in July, 2011 from alcohol poisoning. Her father, a London cab driver, began the Amy Winehouse Foundation on September 14, 2011 to support those struggling with drug and alcohol abuse in his daughter's memory.
Winehouse said that his daughter's spirit visits most often around her birthday, September 14, and that soon after she died, the singer began to visit her parents in the form of a blackbird.
"The week after she died I was at my ­sister's house and we heard this thud and a blackbird that looked identical to Amy's tattoo flew into the glass...We went and picked it up and put it up on a perch. It happened at night, when birds don't fly, but it came back and sat on my foot," her father said during the interview, adding that he was sure that the bird was indeed Amy Winehouse. The singer had a tattoo of a bird on her right arm with music notes that read "Never Clip My Wings."
During her life, Amy Winehouse shared her addiction with the public in songs like Rehab and Back to Black. After her death, sales of the singer's music surged.
"Amy," a documentary about Amy Winehouse's life, won the 2016 Oscar for Best Documentary for filmmaker Asif Kapadia. Mitch Winehouse criticized the film's victory as he said it painted the singer in a negative light.