Anaheim Living Wage Ordinance Doesn't Apply to Disneyland Workers, Judge Rules
An Orange County, California, judge ruled Monday that Disneyland would not have to follow a minimum-wage ordinance from the city of Anaheim.
Orange County Superior Court Judge William Claster dismissed a class-action lawsuit from Disneyland employees that would've implored the theme park to raise its wages to comply with Anaheim Measure L.
Measure L was first passed by the citizens of Anaheim in 2018. The official ballot measure required "hospitality industry businesses that receive city subsidies to incrementally increase pay for minimum wage employees to $18 an hour by 2022."
Disneyland's current minimum wage is reportedly $15 per hour.
Each year following the measure's passage would see a dollar increase until January 2022, when the $18 per hour would be reached and wages would be "tied to the cost of living."
However, Judge Claster ruled that a number of construction bonds issued to the park during the late 1990s were not considered subsidies, meaning that Disneyland was not obligated to follow Measure L.
"There is no evidence that [the construction bonds] somehow lessen their tax obligation," Claster said in his ruling. "Therefore the public benefit conferred on the Disney Defendants by the Finance Agreement does not create a City Subsidy."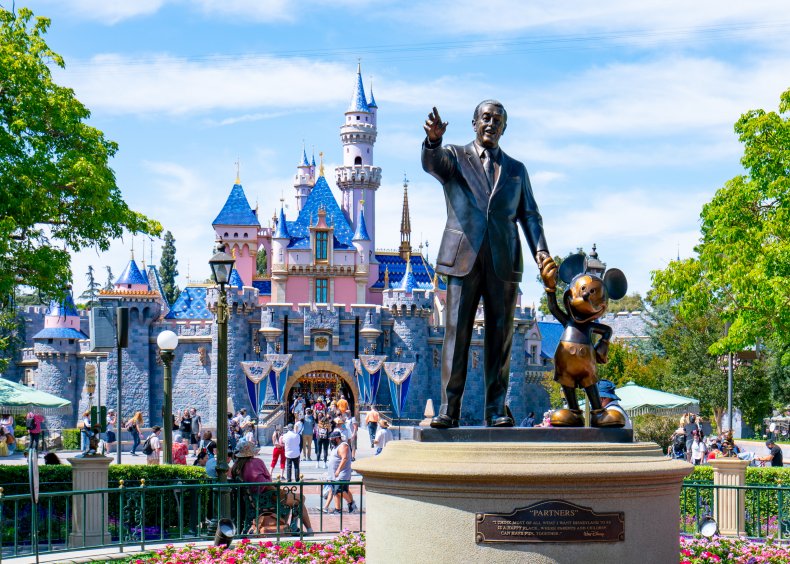 A Disneyland spokesperson told Deadline Hollywood that "we have always been committed to fair and equitable pay for our cast members but have always agreed with the Anaheim City Attorney's conclusion that Measure L does not apply to the Disneyland Resort. We are pleased the court has confirmed that position."
The city of Anaheim also agreed with the judge's ruling, stating in a press release that "it validates what we already knew and have said: the city of Anaheim does not provide any rebate or subsidy to Disney."
However, the attorney representing the Disneyland employees, Randy Renick, was significantly critical of the judge's decision, saying that it "disregards the clear intent of the voters."
This is not the first time that Anaheim city officials have ruled on a portion of tax code that related to Disneyland. In 2018, just before Measure L was voted on, the Los Angeles Times reported that the Anaheim City Council had quashed two tax rebate agreements upon request from The Walt Disney Company.
The pair of agreements had reportedly resulted in over $1 billion worth of "subsidies, incentives, rebates and tax breaks" for the park over the course of 20 years.
While the COVID-19 pandemic decimated almost all aspects of the entertainment industry, Disney parks have begun to spring back to life. The company's Parks, Experiences and Products division reportedly turned a profit in August for the first time since the pandemic began.
Disneyland was the final Disney theme park to reopen after COVID, allowing visitors back through its doors starting this past April.
Revenue for the corporation in Q2 2021 was reportedly over $4 billion, compared to $1.6 billion in Q2 2020.
Despite this, though, the reopenings have not come without challenges. Just this past Monday, Shanghai Disneyland was stung after a single case of COVID-19 was confirmed, forcing over 30,000 park guests to lock down.
Newsweek has reached out to The Walt Disney Company for comment.