Tesla Profitability: Analyst Makes Big Prediction Following Model 3 Milestone
Tesla has reached its goal of manufacturing 5,000 Model 3 electric cars in one week, albeit slightly after the second quarter deadline.
Since the launch of the affordable Model 3 in November, Elon Musk has struggled to ramp up production numbers to that magic number of 5,000. Now that he has, Musk says Tesla wants to build 6,000 a week by August.
Speaking on CNBC's Fast Money, Loup Ventures' Gene Munster said Tesla should become profitable in the September quarter. "This 5,000 production number was the first time in about nine months he's gotten one right," Munster said about Musk. "I think it's safe to always dial back what he's saying, that's why we think [Tesla's] going to meet production number by the end of the September quarter.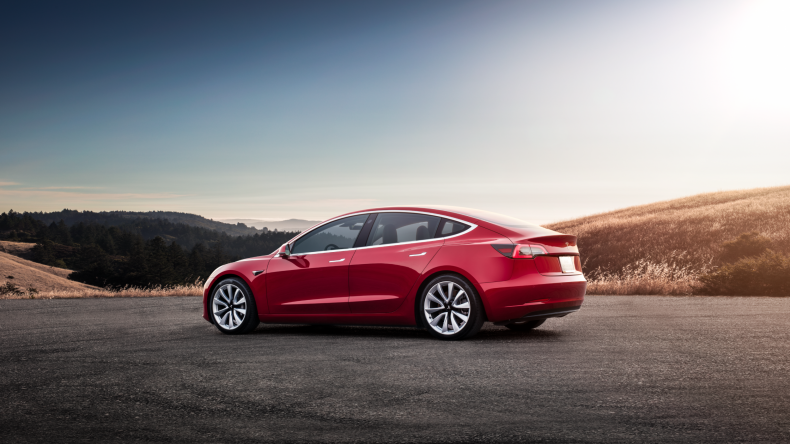 "If they hit that number, it's going to equate to 48,000 Model 3s produced in the September quarter. That should get them to profitability, slightly profitable. It's not going to be wildly profitable in September, I just want to warn everyone, but… it moves them in the right direction."
According to a Statista poll, with figures sourced directly from Tesla, the company's manufacturing numbers have more than doubled in the past two years. Model S and Model X production for the second quarter has only increased by around 6,000 when comparing 2018 with 2016.
Model 3 numbers, however, have boosted Tesla's total cars manufactured from around 18,000 to more than 53,000 in the same time period.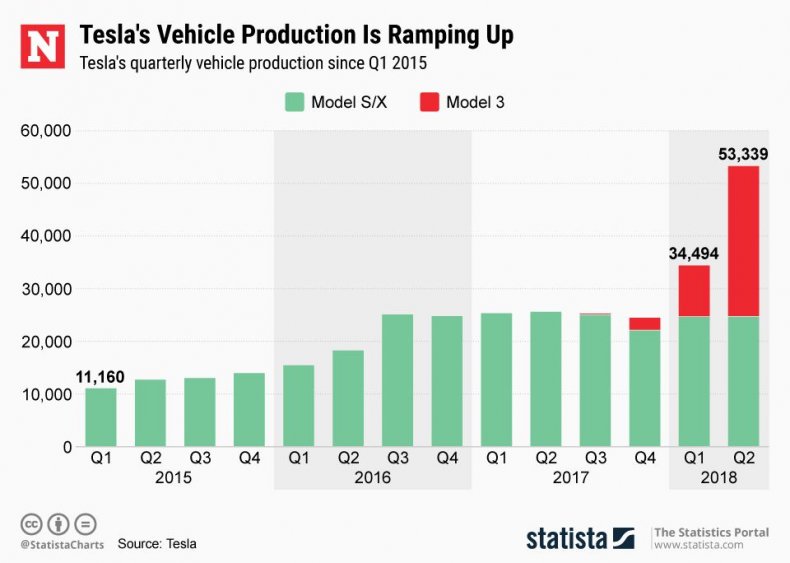 Musk sent all his staff an email thanking and congratulating them on reaching the Model 3 target.
"We did it," the email said, according to Bloomberg. "What an incredible job by an amazing team. Couldn't be more proud to work with you. It is an honor. The level of dedication and creativity was mind-blowing. We either found a way or, by will and inventiveness, created entirely new solutions that were thought impossible.
"Intense in tents. Transporting entire production lines across the world in massive cargo planes. Whatever. It worked. Not only did we factory gate over 5000 Model 3's, but we also achieved the S & X production target for a combined 7000 vehicle week!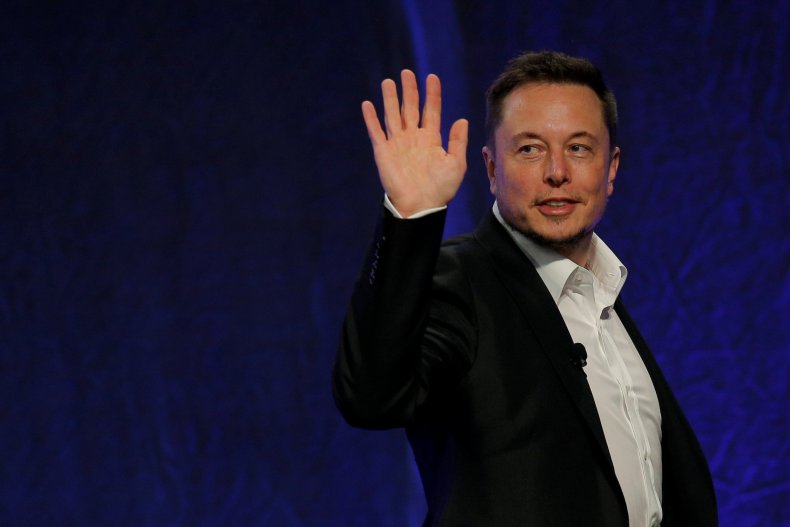 "I think we just became a real car company....Thank you for your hard work and dedication."
He also tweeted a message on Monday:
Tesla did not respond to a request for comment.