As Analysts Gather: Predictions That Republicans Are 'Doomed With a Latino Vote'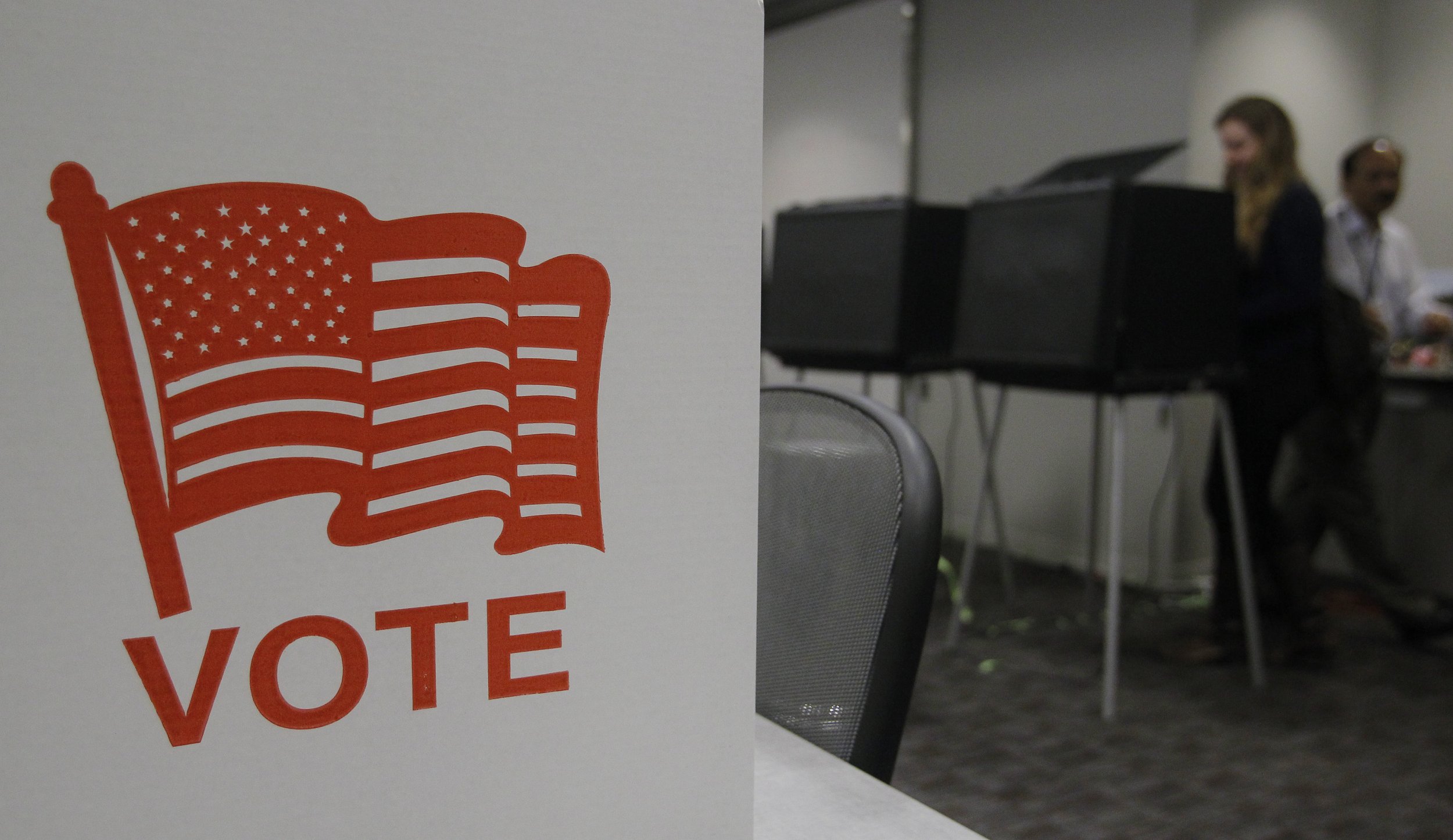 Several panelists speaking at an event Friday to discuss Hispanics and American politics predicted the Republican party most likely will struggle for support among the growing group and lose the presidential election later this year.
Americans of Hispanic origin are the country's largest minority, comprising about 17 percent of the total population, according to the U.S. Census Bureau. The increasingly influential group could sway which candidate takes control of the White House next year.
But Latinos historically have low turnout on Election Day. In 2012, for example, less than half of eligible Latino voters showed up at the polls for the presidential election, according to the Pew Research Center. A record 27.3 million Hispanic eligible voters are projected for 2016.
Many of the speakers during the inaugural event, co-hosted by Telemundo and the Columbia University Graduate School of Journalism in New York City, focused on the ongoing controversial rhetoric from GOP front-runner Donald Trump.
"I do believe that this year's Trump issue—the racism, the language, the rhetoric—will have an effect. If there is incremental change [in voter turnout], it might come from that," said Suzanne Gamboa, a panelist at the event and the political editor for NBC News Latino.
When he declared his presidential candidacy, in June, Trump called for a wall along the U.S.-Mexico border to keep out "rapists" and criminals. His comments prompted companies, including NBCUniversal, Univision and Macy's, to cut ties with the billionaire reality TV star.
Former New Mexico Governor Bill Richardson, a Democrat who ran for president in 2008, says he believes Republicans will suffer because of Trump's controversial comments, which extend to criticizing the war record of former prisoner of war and Arizona Senator John McCain and proposing a temporary ban of Muslims to the United States.
"Latinos are going to remember what Donald Trump said, they're not going to forget it. I think you're doomed with a Latino vote...it will cost the Republicans the presidency," Richardson said.
Elizabeth Llorente, another panelist and the politics editor for Fox News Latino, said the billionaire isn't the only Republican candidate who scares voters. "Others may propel Latinos to get out of their house and try to influence this election just because of the prospect of them being president," she said.
Trump might be the "best thing to happen" because the anger and fear toward his policies likely could be a driving motivator for Americans to cast ballots, said Thomas Edsall, Columbia Journalism School professor and online op-ed columnist for The New York Times.
Still, Trump continues to hold dominance in the national and state polls just days before the first nominating event in the election process on Monday. "The guy keeps getting stronger," Richardson added, "which bothers me as an American."