Anchorwoman's 'Savage' Interview of Politician Goes Viral: 'You Sold Your Soul for a Political Ambition'
This anchor woman's scathing interview is going viral for all the right reasons.
An interview from New Zealand outlet Newshub featuring political editor Tova O'Brien and Jami-Lee Ross, a controversial political figure, has gone viral.
In the interview in question O'Brien does not hesitate to hold Ross accountable for his actions and for sharing misinformation amid the coronavirus pandemic. At one point O'Brien says: "You know exactly what you were doing; you were whipping up fear and hysteria among vulnerable communities."
Ross had lost his position as Member of Parliament for the Botany electorate in New Zealand's recent election. He changed his party allegiance from National to Independent in 2018, and created a new party, Advance New Zealand.
"One of the most amazingly savage interviews you'll ever watch," Twitter user Owen Jones said of the clip, shared early Sunday morning. "She has no chill whatsoever. It's like watching someone's anxiety dream."
Since, the video of O'Brien expertly navigating Ross' remarks has been viewed over nine million times.
O'Brien starts off the interview, describing Ross' political career "in tatters." When the former politician tries to make false claims about the coronavirus, O'Brien remarks: "You've just been a part of a political movement that was peddling misinformation during the election campaign."
She also says he "sold his soul for political ambition" after he left the center-right National Party to form his own political party. The Advance New Zealand party ultimately only received less than one percent of the vote. "You know exactly what you were doing; you were whipping up fear and hysteria among vulnerable communities," she remarks.
In August, Ross' coalition uploaded a video on Facebook, falsely claiming that the government forced through a law to make a coronavirus vaccination mandatory, Newshub reported at the time. The clip misquoted MP National Party's Erica Stanford saying that the vaccine would be mandatory. She called the clip "dangerous and misleading."
The Facebook post was removed two days before New Zealand's election.
At one point, Ross also attempts to compare Covid-19's fatality rate to the seasonal flu, claiming that it was similar (it is not). O'Brien cuts him off, telling him that she doesn't want to "hear any of that rubbish."
After Ross complains, O'Brien sharply responds, "If you're going to come on the show and say things which are factually incorrect, I can do that actually."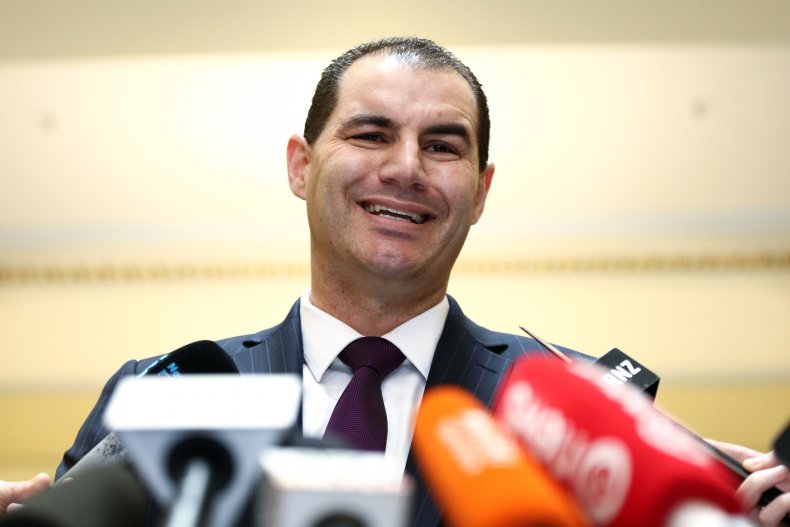 The political editor also points out that the interview may be the last time Ross is "on air". Towards the end of the interview, O'Brien drags Ross for being called a narcissist, since he appeared so "convinced" that he was going to win the seat in Parliament despite his lack of support.
As Ross tries to defend himself for not staying with the Botany party and what effect it had on the outcome of the election, O'Brien shows no remorse in cutting him off. "You're dreaming then," she says, shaking her head. "We'll leave it there," she says, concluding the segment.