Ancient Art of Falconry in Malta is Making a Comeback
A recent revival of falconry offers a thrill to visitors who stand to play an integral role in efforts to protect the majestic Maltese bird.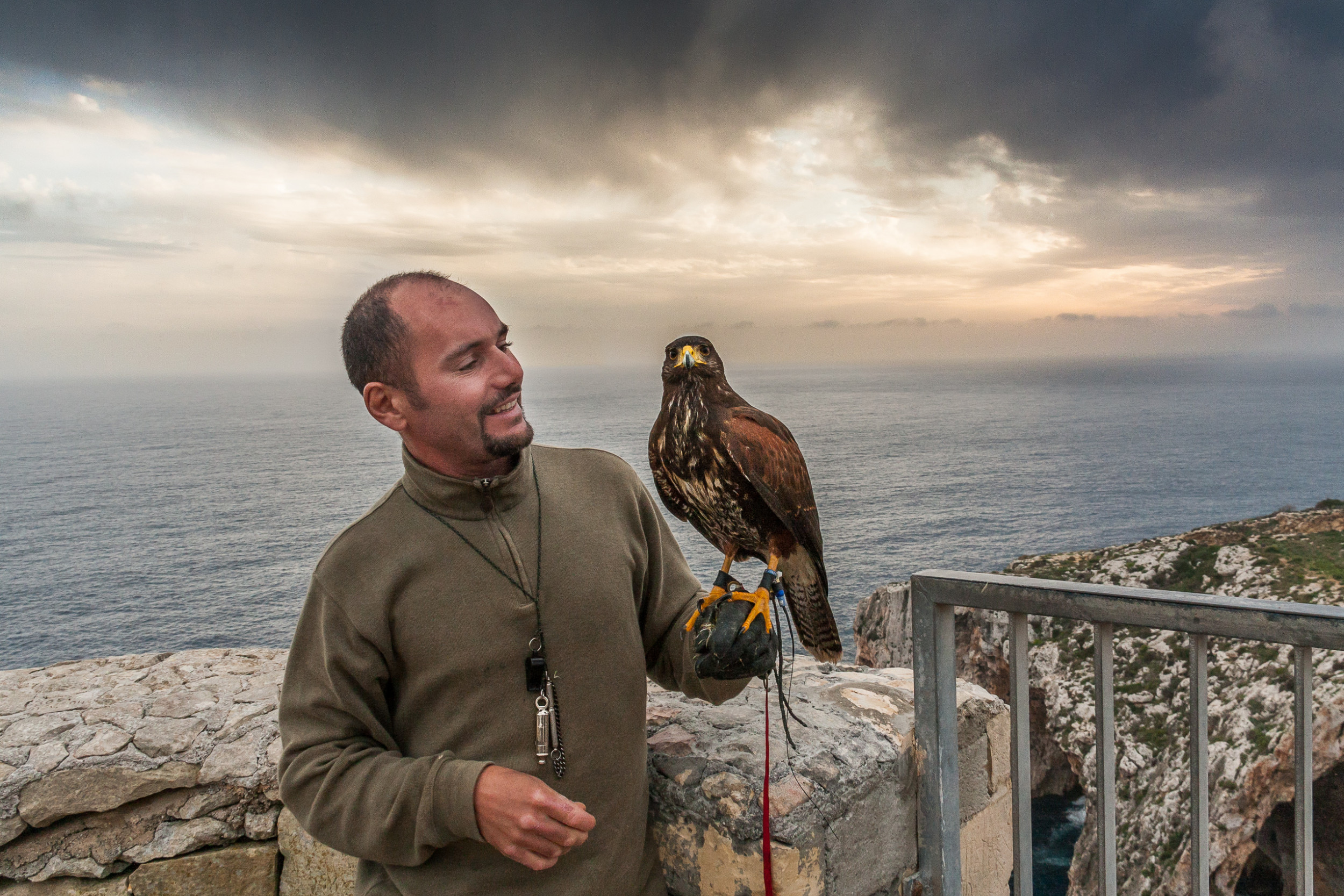 In Zurrieq, Malta, when I arrived at a scenic overlook above the Blue Grotto, a natural craggy limestone arcade that curves dramatically like a flying buttress over the turquoise Mediterranean, I hoped I might catch sight of the peregrine falcon, also known as the Maltese falcon, a majestic bird with a wingspan of three and a half feet and a top flight-speed of 200 miles per hour that was once famed in this area.
I also came to find Lawrence Formosa, who from this perch is trying to galvanize a revival of falconry in the archipelago nation after the practice disappeared for centuries. Dressed in traditional Maltese garb, he had a barn owl and sparrow hawk with him on nearby posts. But there were no falcons in sight.
Soon, though, it may be possible for travelers to experience falconry with greater frequency. That's because with amped-up falconry rules and more stringent bird conservation laws in Malta, falconry is seeing a revival in the country with clubs, activists, and sanctuaries supporting these famed birds of prey. The survival of Maltese falcons also indicates a thriving biodiversity across the nation, and the lure for tourists enchanted by this noble pastime can help sustainability efforts for these birds in Malta.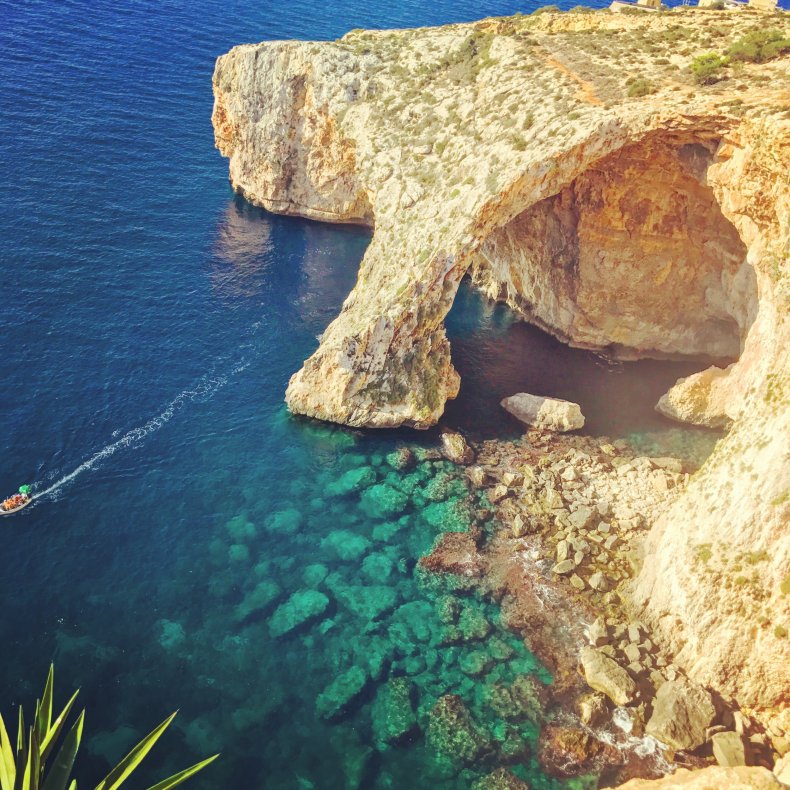 Serendipity and Organizational Momentum
Falconry in Malta has faced hard times despite its rich history.
Since the Middle Ages, Malta has been famous for breeding falcons. In fact, in 1239, Holy Roman Emperor Frederick II dispatched a team of 18 royal falconers to capture these famed birds, and he chronicled the sport in his text The Art of Falconry. In 1530, King Charles I of Spain deeded the Maltese islands to the Order of the Knights of St. John in exchange for an annual gift of one peregrine falcon. The Knights created the post of Falconiere Maggiore, to whom a number of hunters reported, and in the 17th century, falconry became so important that the street in Valetta where this official had his residence changed from Strada Pia, an homage to Pope Pius V, to Strada della Falconieria.
Despite this connection to the famed Knights of Malta and its popularity among nobility, the practice of falconry fell into decline once the British took control of Malta in the 19th century and favored hunting with guns over birds. The bird's continued widespread notoriety hinged mostly on Dashiell Hammett's 1930 novel The Maltese Falcon and the 1941 movie of the same name starring Humphrey Bogart.
But in 2008, Formosa, long a bird enthusiast, created the Fridericus Rex Malta Falconers, the first falconry club in Malta, with support from the International Association for Falconry and Conservation of Birds of Prey. At that point, observers had last seen a pair of mating peregrine falcons on Malta in the 1980s—and promptly shot them. Otherwise, individual falcons had only stopped by the country's three islands as a resting place during migration. Then, by coincidence in 2009, experts started spotting a pair of mating Maltese falcons in Malta.
As the furor of excitement grew and Formosa's club took off, the Malta Falconers Club, a second falconry organization, formed in 2015 under the auspices of the Federation for Hunting & Conservation in Malta. There are some 40 members between the two clubs, and earlier this year, as a result of local efforts, the Maltese UNESCO National Board accepted falconry to be listed on the National Inventory of the Intangible Cultural Heritage List.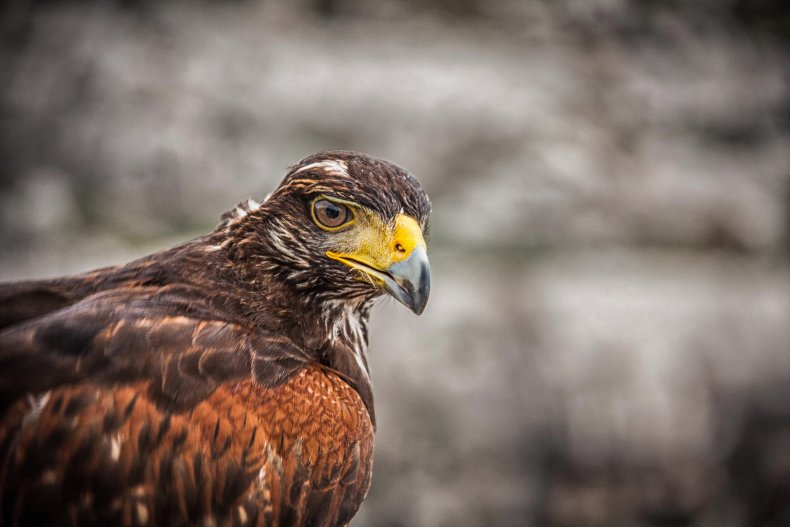 Hunting Regulations Boost Support
Since the Maltese falcon began breeding again in Malta in 2009, the occurrence has become increasingly common. Now there are four mating pairs across the three Maltese islands: two pairs on Malta and one pair each on Gozo and Comino. Each year, they produce around 12 offspring that disperse throughout the archipelago to try and find a potential mate or migrate to nearby islands such as Sicily.
The sustained uptick is the direct result of new hunting laws. In July 2016, Malta passed legislation governing falconry to ensure the activity—as it relates to raising, training and hunting quarry species—would be in line with wild bird conservation laws established in the European Union in order to help peregrine falcons thrive.
According to the new regulations, falconers must have a license from the Wild Birds Regulation Unit, which itself requires that holders be 16 or older, serve as part of a falconry organization, and have liability insurance. Though falconers can practice year-round, hunting for quarry species like ducks is only permissible from June 1 through January 31.
Joe Perici Calascione, president of the Federation for Hunting & Conservation in Malta, says the protection of birds across Europe and the improved hunting regulation on the Maltese islands have contributed to the peregrine falcon's return to Malta.
"There can be no doubt that the protection regime in the European continent has had a positive effect on the population dynamics of many bird species, and birds of prey have gained big benefits from this state of affairs," he said.
And the zero-tolerance policy with respect to illegal killing of peregrine falcons that his federation has adopted has been crucial in tamping down on poaching and enhancing the health of the country's natural environment.
"Being one of the top predators, the peregrine does, actually, indicate that there is a positive biodiversity," Perici Calascione said. "The fact that there is a continuous source of food supply tends to illustrate that the natural food-chain is not being hindered unnecessarily or rather that it is in a good state so as to allow food to be available to birds of prey such as the peregrine."
For this to be possible, there have to be relatively good numbers of individual species that form an interrelated food-system offering enough for top predators such as the peregrine. With the predator atop the food chain again, the Maltese falcon has also been able to control the feral pigeon population in Malta.
But even though new laws are in effect, that does not mean illegal activities have stopped completely, said Natalino Fenech, an ornithologist and author of A Complete Guide to the Birds of Malta (MidSea, 2010).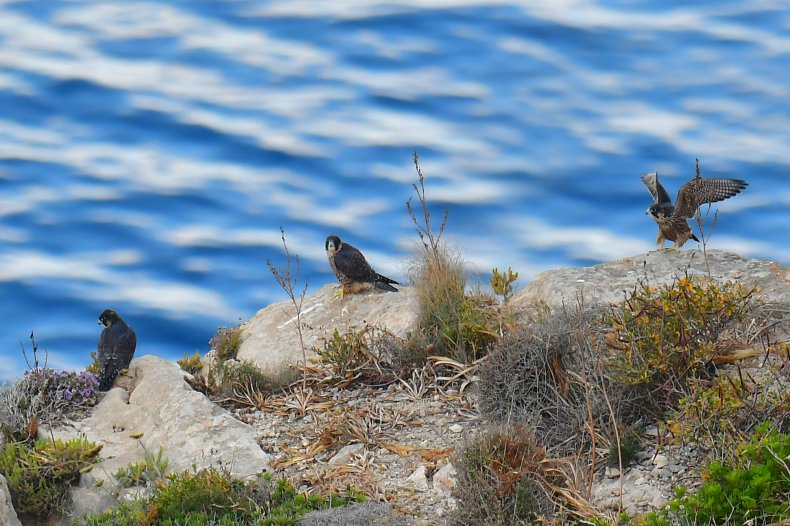 "We could have more if young birds and unsuspecting adults are not shot annually," he said. "There is still an underhand demand for birds for taxidermy, and that is why some of the birds end up being killed still. As some poachers are still be tempted with bagging a trophy for their collection."
Fenech noted only a few hunters are being irresponsible but enough to do untold harm, both to the birds and to the image of hunters.
Fenech said the falconry clubs are playing an increasingly important role as deterrents for poachers.
"I saw a big potential in helping people see, touch, learn more about birds of prey and appreciate them more," he said. "The more we appreciate, the less the urge and desire to shoot such birds. Many of those who started keeping and flying birds of prey were actually hunters, and this helps in self-control and self-restraint when they are hunting with guns."
A few dedicated bird watchers also monitor the breeding sites, and many of the hunters, Fenech said, have started shooting birds with their cameras instead of guns.
"Such activities help keep up the guard to preserve these birds and to deter those with bad intentions from killing them off," Fenech said. "So though the situation has changed and improved a lot, it is not yet a bed of roses. It's only a bed of roses if we compare it to 20 years ago."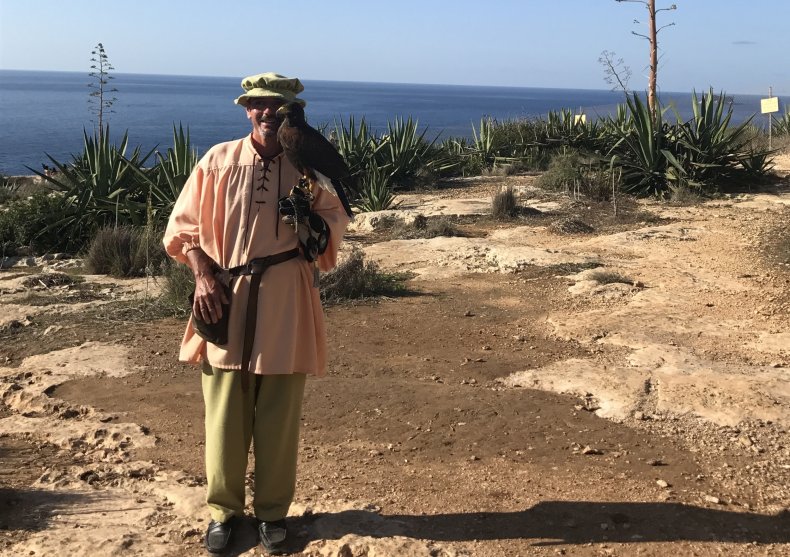 Falconry for Travelers
Part of protecting the Maltese falcon in Malta will rely on increased attention from visitors.
The resurgent peregrine falcon is a growing draw for Malta-bound tourists who are interested in wildlife and knightly history.
Adrian Attard, general manager at Corinthia Palace Hotel & Spa in San Anton, Malta, said he's recently seen an uptick in requests from visitors who want to try to see peregrine falcons.
"These islands have long attracted nature lovers to their shores, and falconry and Malta are integrally linked," he said. In addition to arranging private access into one of Malta's noble homes or organizing a meeting with a current knights, the hotel is sending more guests to the nearby Malta Falconry Centre, which has two peregrine falcons, a male and a female, who are 13 years old.
"As a historic property that takes our eco-responsibility very seriously, we certainly encourage our guests to consider environmentally conscious and sustainable activities during their stay," Attard said. "A trip to the Malta Falconry Centre—where the team is dedicated to showcasing our unique environmental landscapes and ensuring the highest care for these magnificent birds—would definitely be on our list of complementary activities."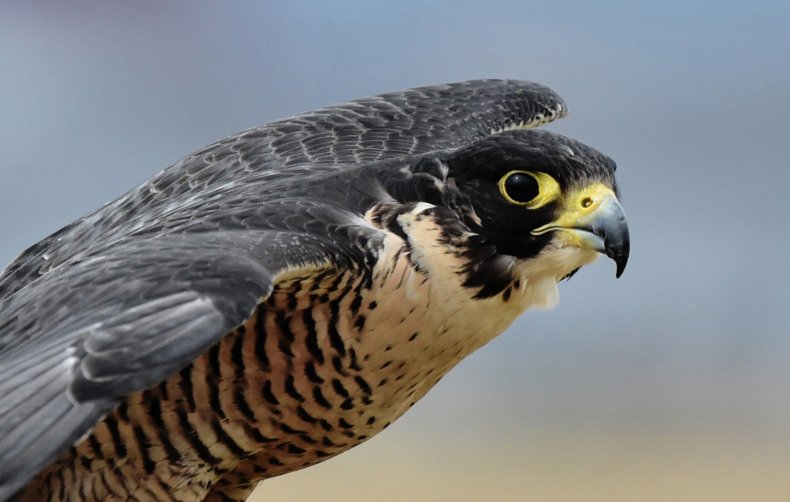 There is also particular interest from families who are looking for a way to engage their children in learning the history of Malta, said Amy Pace, who runs Amy's Guided Tours of Malta and Gozo and takes groups to the Malta Falconry Centre.
Formosa, the falconry expert, is making efforts to expose others to birds of prey in these public displays and through school talks, charity events, and foreign outreach programs, all to raise the profile of the Maltese falcon.
Of course, illegal hunting remains the No. 1 enemy of peregrine falcons, but Fench said travelers still need to be extra responsible. That's because other forms of disturbance, including abseiling and zip-lining too close to breeding areas, can be disturbing to the birds. Flying drones near breeding areas is also detrimental to the peregrine falcon's ability to reproduce.
Jean-Carl Grech, current president of the Fridericus Rex Malta Falconers, has taken note of the increased number of visitors to Malta who are interested in falconry. He said some interest even happens organically. As increasing numbers of falconers are out flying their birds, enthused travelers are striking up a conversation about the history and current practice of the sport.
"However, it is important to note that one does not simply start falconry, and as the saying goes, falconry is the sport of kings, and patience, dedication, and time to learn how to respect and bond with the bird," Grech said.
--
Ross Kenneth Urken is an American journalist who has written for The Washington Post, The New York Times, The Paris Review, The Atlantic, VICE, Tablet, National Geographic, New York, Esquire, The Wall Street Journal, Bloomberg Businessweek, Sports Illustrated, ESPN, The New Republic, Scientific American, the BBC, The Guardian, and Travel + Leisure. A graduate of Princeton University, he lives in Manhattan with his wife.