Ancient Christian Writing Saying 'God Jesus Christ' to Go on Display to Public for First Time
One of the oldest and rarest pieces of Christian writing, a third-century mosaic declaring Jesus as a deity is to go on display to the public for the first time.
Authorities in Israel have announced excavation work is to begin on the archaeological site containing an early Christian place of worship and the ruins of a Jewish Samaritan village inhabited between the first and fourth centuries A.D.
Related: Ancient biblical seal of the Prophet Isaiah reveals 2,700-year-old tablet may have belonged to holy man
The ancient Christian archaeological site is due to be turned into a tourist attraction more than a decade after it was first discovered by archaeologists, Haaretz reported. Earlier work could not be done on the ruins because they lie beneath a present-day prison, which is only now being evacuated.
Between 2003 to 2008, inmates at the Megiddo Prison uncovered a startlingly well-preserved mosaic that explicitly referred to the Christian messiah as a god.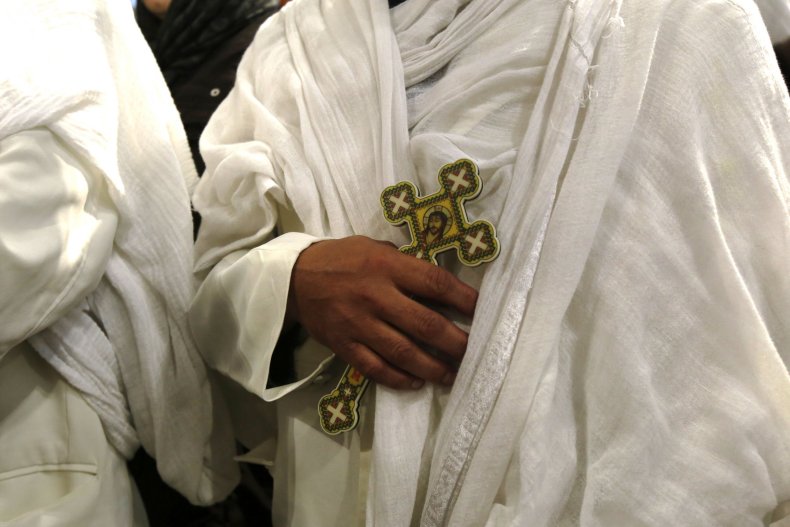 "The god-loving Akeptous has offered the table to God Jesus Christ as a memorial," the writing in small, black mosaicked tablets reads. The name Akeptous is believed to refer to a woman who paid for a table used in the place of worship's early Eucharist ceremonies. The Christian ceremony commemorates the Last Supper, in which bread and wine are consecrated and consumed as the flesh and blood of Jesus.
The house of worship found in Othnay is one of a number of early Christian places of prayer found in the Middle East, before churches were established. The mosaic also features fish, an important symbol of early Christianity.
The planned archaeological park containing the ancient mosaic will include the remains of a large Roman army base and seven Ottoman-era flour mills.
The Megiddo Prison, built by the British during the 1940s is currently being cleared of inmates because the building no longer meets Israeli standards for prisoners. It is not clear when the new archaeological park will open.