Ancient Egypt: 3,300-Year-Old Tomb of Great Army General Discovered in Saqqara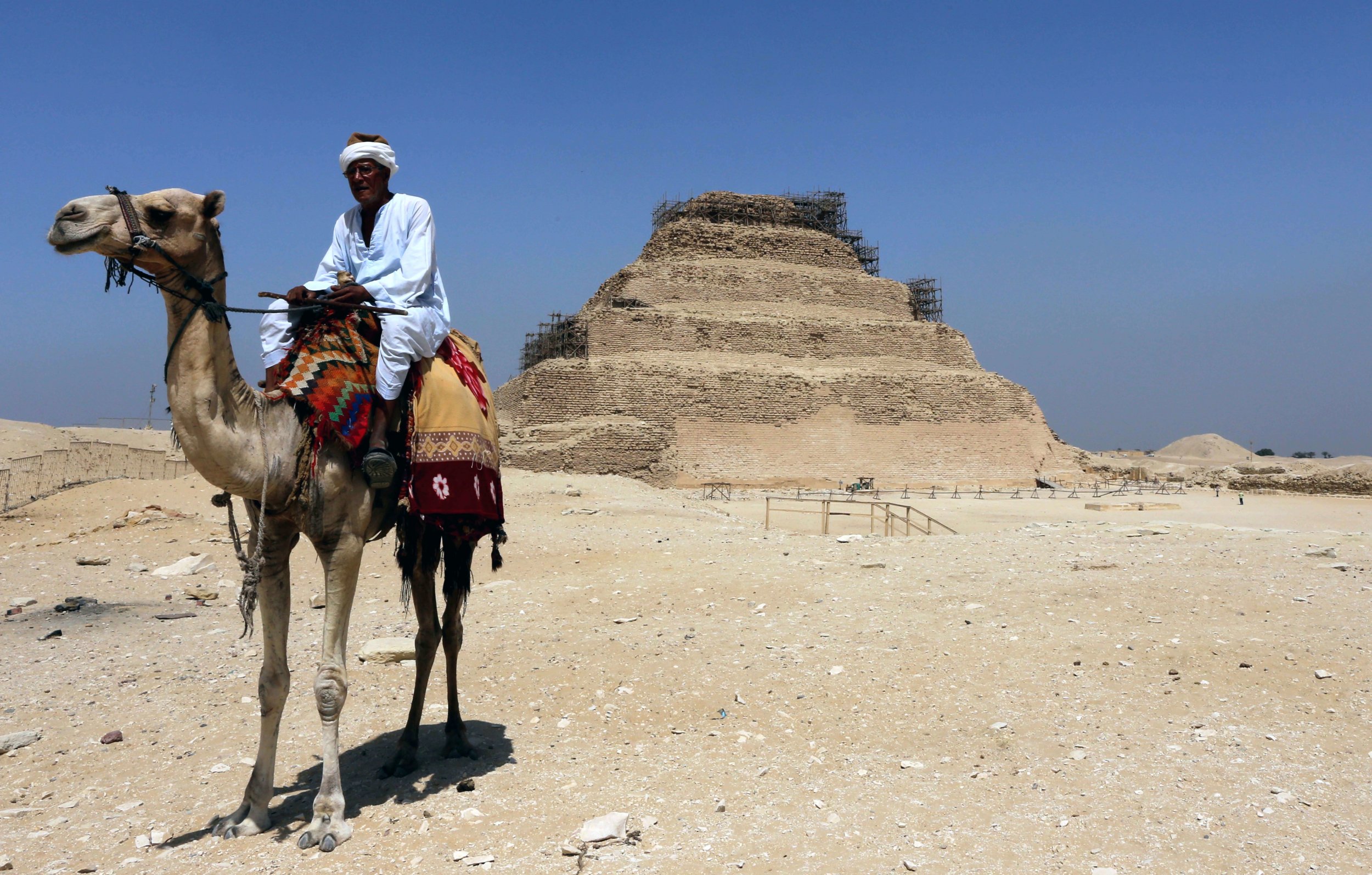 Researchers have uncovered the tomb of a great Ancient Egyptian army general at the archaeological site of Saqqara in the north of the country.
The tomb, which is roughly 3,300 years old, has not yet been fully excavated, and no human remains have been found. However, a team led by Ola El-Aguizy, a professor of Egyptology at Cairo University, found sufficient evidence to confirm that its owner—a general named "Iwrhya"—was of particularly high status.
According to inscriptions found at the tomb site, Iwrhya, who may have been foreign born, began his military career during the reign of King Seti I (1294 B.C. to 1279 B.C.), eventually working his way up to achieve one of the highest positions in the Egyptian court under the rule of Ramesses II (1279 B.C. to 1213 B.C.), El-Aguizy told Newsweek.
The tomb has a number of different rooms and contains some "exquisitely executed" artistic features that can be dated to the reigns of both Seti and Ramesses, suggesting that it was constructed over different phases, she said.
Saqqara is a vast ancient burial ground that once served as the necropolis for the Ancient Egyptian capital of Memphis. The tomb itself is located to the south of a pyramid built by the pharaoh Unas, who ruled Egypt more than 4,300 years ago.
The artwork found on the walls depicts intriguing scenes of everyday activities, most of which are related to Iwrhya's military career and his relations with neighboring countries.
One relief, for example, shows the mooring of boats that are transporting wine jars. Meanwhile, a block that likely detached from the northern wall depicts an infantry unit and charioteers crossing a waterway filled with crocodiles. The researchers think this scene may represent the eastern borders of Egypt, due to the presence of fortified walls.