Ancient Egypt: Archaeologists Uncover Ramses the Great's Booth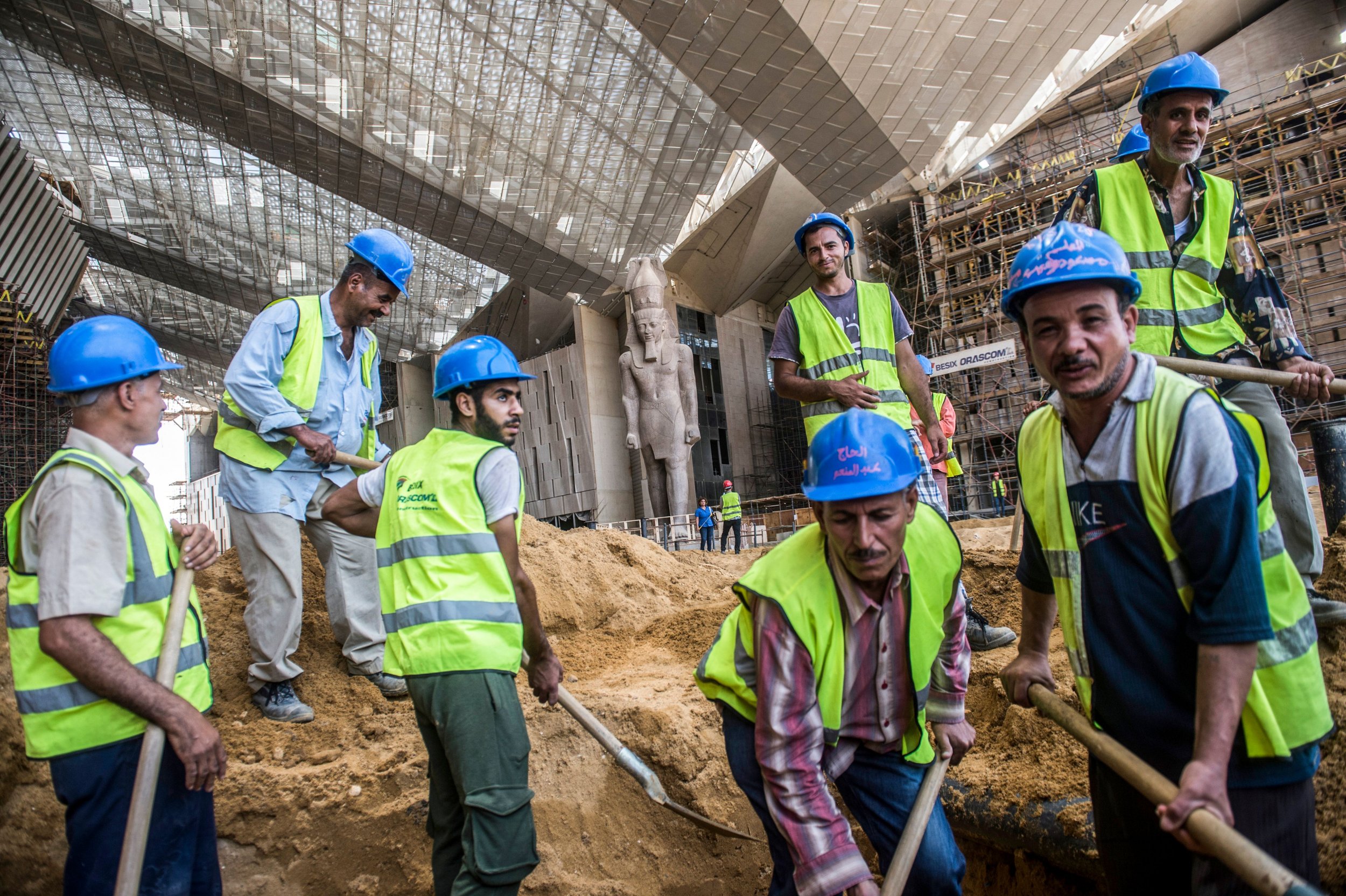 Egypt's government has announced that a celebration compartment once used by the revered pharaoh Ramses II has been excavated.
The country's former antiquities minister, Mamdouh al-Damaty, who headed the archeological mission, said the booth was where the king once sat during the celebration of his crowning festival.
It was also used during a jubilee called the Sed festival and is thought to have been key to the same celebrations for other kings of his era, the Egypt Independent reported.
Ramses II, who ruled more than three millennia ago, was also known as Ramses the Great for expanding ancient Egypt's empire to present-day Syria and Sudan. He reigned from 1279 to 1213 B.C. and is renowned for his powerful military, which fought the Battle of Kadesh.
The archeological mission of Ain Shams University, which operates in eastern Cairo's Matariya neighborhood, uncovered the first part of the excavation in April. The second part of the work has just been completed.
Damaty said that an important collection of mud-brick walls containing storage jars of pottery was also discovered, indicating that the area provided grain to the temple. Scarabs and some stone blocks with hieroglyphic inscriptions were found as well.
Egypt often announces archaeological discoveries with the aim of boosting tourism, a sector hit hard by political turmoil following the 2011 uprising, according to the Associated Press.
This week, a number of foreign dignitaries joined thousands of people in witnessing the solar illumination of Ramses II at the Abu Simbel Temple in Aswan, Egypt Today reported. The Ramses II solar alignment, where the sun's rays fall on the temple and light the inner walls, takes place on February 22 and October 22.
In March, archaeologists uncovered pieces of a statue of the king in the Temple of Kom Ombo, where they found his chest and head, featuring a white crown of pharaonic Upper Egypt.
He was also holding an Ankh symbol, a symbol of life that is often seen in the hands of Egyptian gods.