Ancient Egypt: Huge Building With Adjoining Religious Ritual Room Discovered in Giza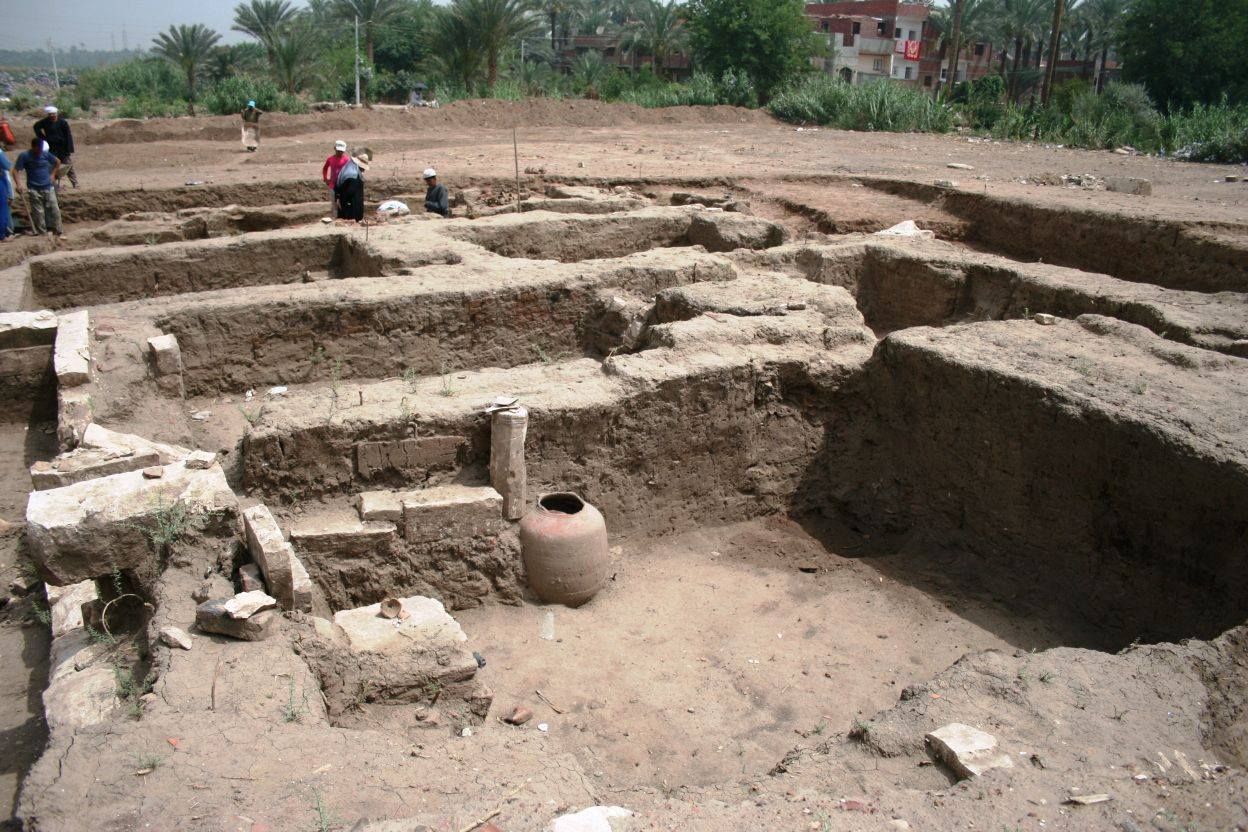 The ruins of a massive ancient building has been uncovered by archaeologists in Egypt. Measuring more than 50 ft by 47 ft, the structure was likely part of a residential area, the country's Ministry of Antiquities announced Tuesday.
Researchers also found an adjoining building containing a Roman bath and a room potentially used for religious rituals.
The ritual room contained purification basins, the Ministry reported, and a holder for offering pots adorned with images of the head of Bes, an ancient Egyptian god associated with music and childbirth. "This highlights the idea of the existence shrines in houses," a Ministry of Antiquities Facebook post said.
The building was constructed of mud bricks and limestone with red bricks used for its staircases.
It lies near the museum of Mit Rahina, a town in the Giza Governorate, some 12 miles from Cairo. The ruins lie in what was once the ancient capital city of Memphis. Thought to have been founded by pharaoh Menes in around 2925 B.C.E., cemeteries near the city are home to the iconic Great Sphinx and the Great Pyramids of Giza.
Menes is famous for supposedly joining the separate kingdoms of Upper and Lower Egypt under a single monarchy. Some historical accounts suggest a hippopotamus finally killed him off after an impressive 62-year rule.
"It's very significant to have such new evidence about everyday life," egyptologist Prof Joann Fletcher of the University of York told Newsweek. Much archeology that took place at Memphis in the 19th and 20th centuries focused on large temples, royal palaces and the city's cemetery, Sakkara, she explained. This has changed since the 1980's, but the gradual movement of the River Nile has affected the preservation of evidence, and made it hard to tease out the details of everyday life, she added.
Because large tombs were often built along dry desert edges, they have been preserved differently to settlements often sited near the Nile. "This has led to the popular misconception the Egyptians were obsessed by death and religion," she explained. "This new discovery is a wonderful opportunity to even up this long-standing imbalance and find out more about the residential areas of Egypt's ancient capital Memphis."
This is the latest archaeological find announced in Egypt in recent weeks. The Ministry previously said researchers had found a new sphinx statue in Luxor, followed by a Neolithic village in the Nile Delta. Over the last two weeks, news emerged that an enormous burial ground home to more than 800 graves had been excavated near Lisht, a village to the south of Cairo.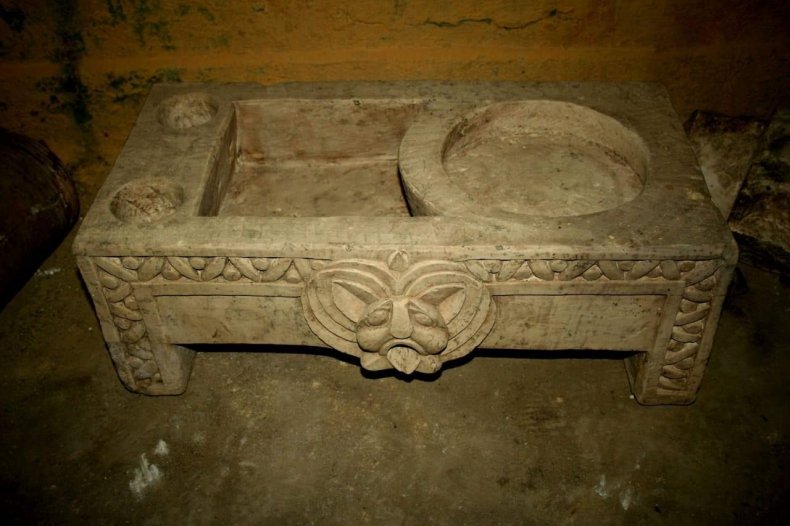 Tourism has dropped in the face of continued political unrest following the Egyptian revolution of 2011. Egypt hopes news of discoveries like these will win favor with potential visitors.
In other ancient news, archaeologists recently found a medieval board game in a chamber hidden in a castle in Russia. Built by Sweden and passed between Russia and Finland numerous times, the castle now functions as a museum.
The board game was a version of Nine Men's Morris, a two-player strategy game that dates back at least as far as the Roman Empire.
Archaeologists in China recently probed the remains of the ancient lost city of Shimao which is home to an enormous stepped pyramid. Researchers suggest the city was once a thriving metropolis that has been overlooked by scientists in the past.
This article has been updated with comment from Prof Joann Fletcher.