Ancient Egypt: Newly Discovered 2,000-Year-Old Tomb Contains Mummy of High Priest and 40 Sarcophagi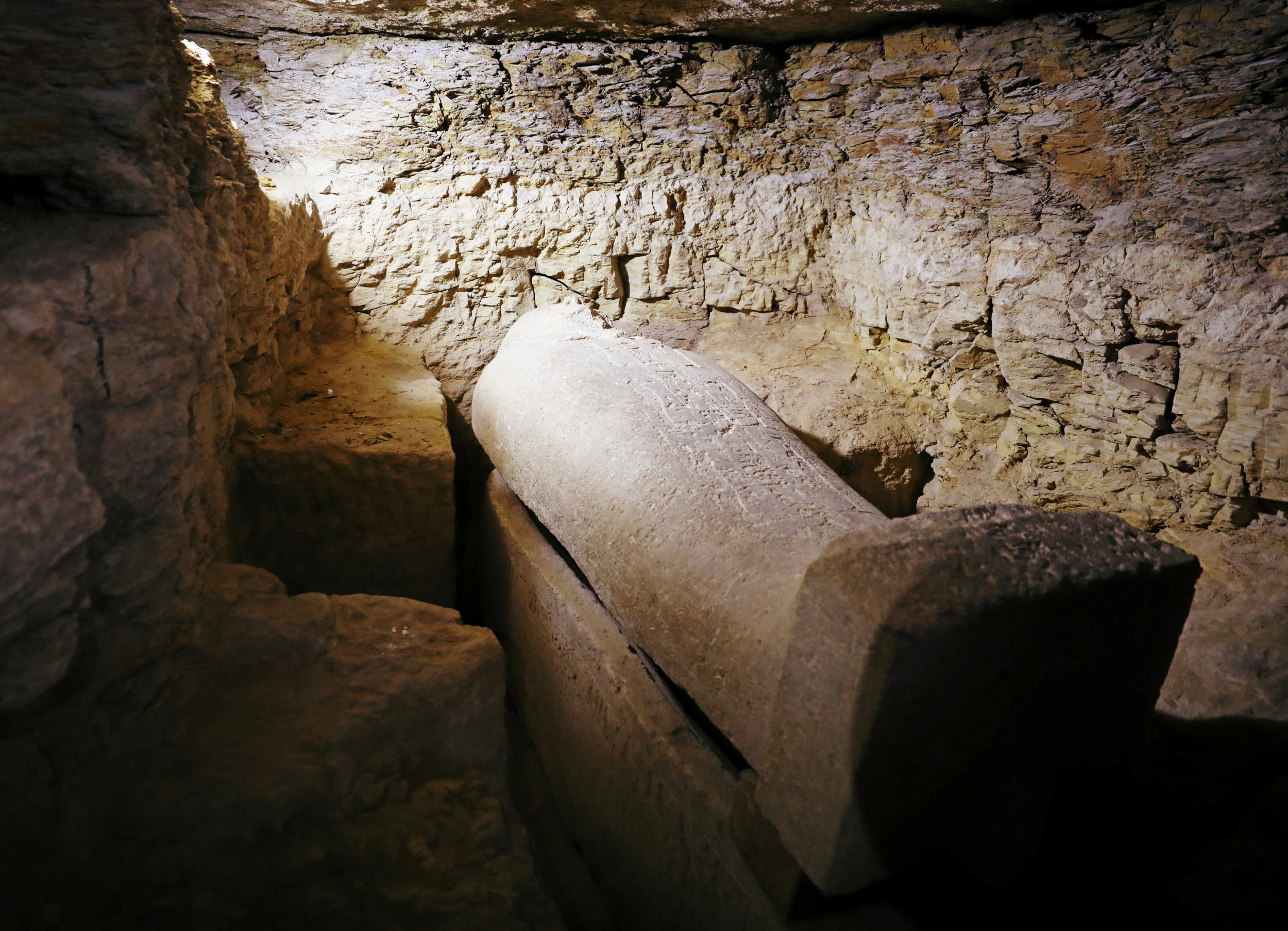 A spectacular 2,000-year-old necropolis containing at least eight tombs has been uncovered in Egypt, according to the country's Supreme Council of Antiquities.
The previously unknown complex—located in the Minya region, south of the capital Cairo—consists of a vast network of burial shafts inside which a number of people are buried in 40 limestone sarcophagi of different shapes and sizes.
The cemetery site dates back to the Late Period of Ancient Egyptian history (525-332 B.C.), which witnessed the last native Egyptian rulers before Alexander the Great's invasion of the territory.
The excavation works, which began at the tail end of 2017, unearthed a number of intriguing finds, including a tomb belonging to a high priest of Thoth—a prominent deity in Ancient Egyptian mythology who maintained the universe and was responsible for judging the dead. Usually depicted as having the head of an Ibis or a baboon, Thoth was also revered as the god of writing, science and magic.
Read more: Ancient Egypt: Mysterious alignment of Giza pyramids to cardinal points could be explained by the equinox
According to hieroglyphics found on jars in the priest's tomb, he was one of the "Great Five"—the most important of Thoth's priests. Gruesomely, four of these alabaster jars contained the preserved organs of the holy man.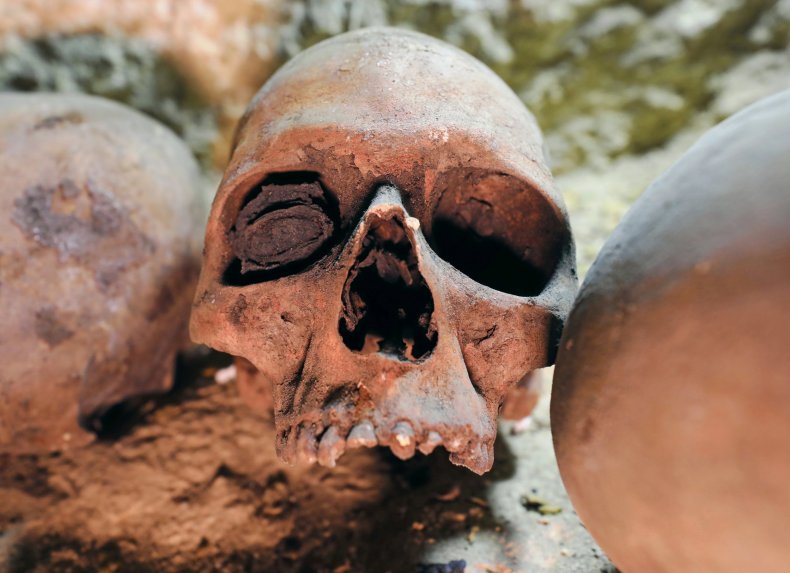 The mummy of the priest is decorated with a bronze collar depicting an image of the goddess Nut—who the Egyptians believed offered protection in the afterlife. It was also adorned with blue and red beads made from precious stones and two bronze eyes embedded with ivory and crystal.
The tomb complex also yielded 1,000 earthenware figurines representing servants, intended to accompany the high-status individuals into the afterlife.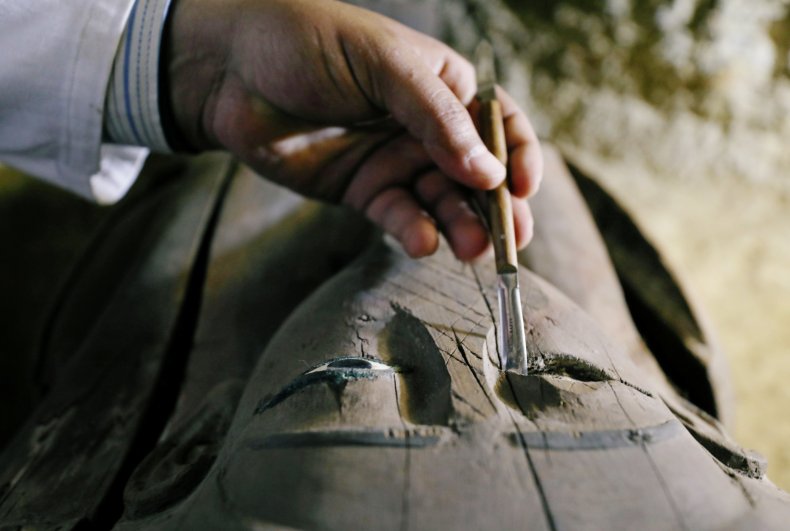 It is unclear how much more of the complex there is still to be uncovered, but Khaled el-Enany, the Egyptian Minister of Antiquities, said "excavation work is scheduled to last for 5 years in an attempt to uncover all the burials of the cemetery."
The new discovery is located just 3.8 miles away from a site at Tuna el-Gebel, where, just last year, a tomb containing at least 17 mummies was found by archaeologists.