Ancient Egypt: Mysterious 4,400-Year-Old Tomb Reveals Rare Paintings in New Excavation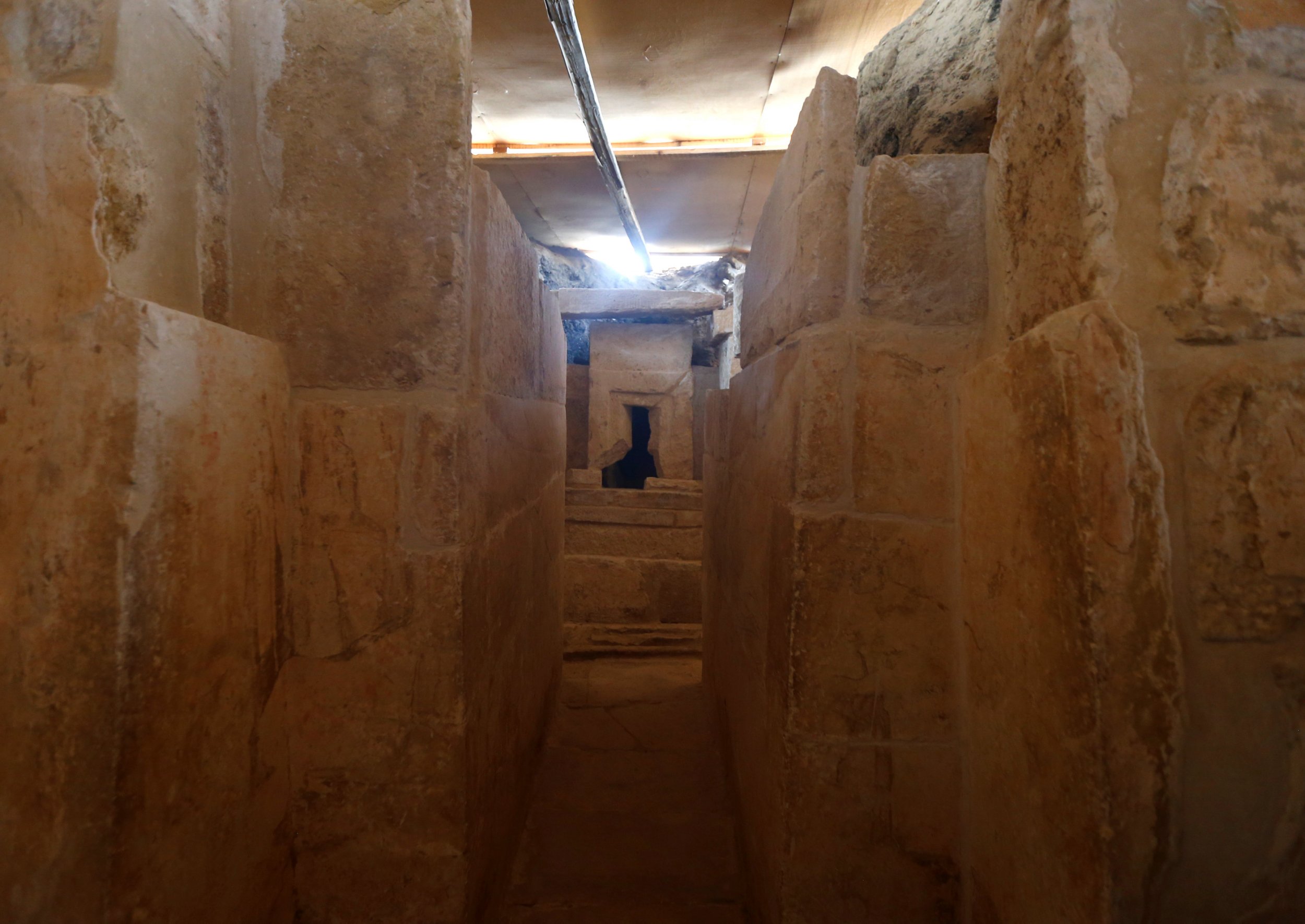 An ancient Egyptian tomb, dating back more than 4,000 years, was discovered by archaeologists about 12 miles outside of Cairo, the country's capital. The finding marks the first discovery to be announced in 2018, Ahram Online, an Egyptian news organization, reports.
The tomb is thought to have belonged to "Hetpet," a high-ranking female official, Egypt's Antiquities Ministry announced. The mud-brick tomb is in good condition and features various paintings of Hetpet, who was a priestess to Hathor, the goddess of fertility.
"The tomb has very distinguished wall paintings, in a very good conservation condition, depicting 'Hetpet' standing in different hunting and fishing scenes or sitting before a large offering table receiving offerings from her children," according to the ministry.
Some of the scenes also show performances, as well as, one monkey collecting fruit while the other one dances. Paintings like this have been found before, but not often.
"Such scenes are rare... and have only been found previously in the (Old Kingdom) tomb of 'Ka-Iber' where a painting shows a monkey dancing in front of a guitarist not an orchestra," Mostafa Al-Waziri, leader of the archaeological mission, told Agence France-Presse.
The tomb, which was found near the Giza Pyramids, also has a shrine; however, no mummy was found.
Archaeologists began excavating the site last October, but didn't reveal their findings to the public until Saturday, The Associated Press (AP) reports. Al-Waziri believes there are other ancient artifacts waiting to be uncovered near the site.
"This is a very promising area. We expect to find more," Al-Waziri said, according to the AP. "We have removed between 250-300 cubic meters of layers of earth to find the tomb."
"What we see above the earth's surface in Egypt doesn't exceed 40 percent of what the core holds," he added.