Ancient Egypt: Underwater Archaeologists Uncover Destroyed Temple in the Sunken City of Heracleion
Marine archaeologists probing sunken ancient Egyptian settlements have discovered the remains of a temple and several boats containing treasures like coins and jewelry.
Egyptian and European researchers spent two months probing the remains of Heracleion and Canopus off the coast of the Nile Delta, Egypt's Ministry of Antiquities reported. They used a sophisticated scanning device to uncover new parts of the ancient settlements.
Although it was mentioned in classical texts, Heracleion lay undisturbed beneath the waters of Abu Qir Bay until it was mapped in 2000. Researchers spent four years charting the city, known as Thonis in Egypt, according to the website of lead researcher Franck Goddio. Since then, numerous expeditions have returned to uncover its secrets.
The latest archaeological season revealed a new part of the city's main temple, which has been completely destroyed. Scientists uncovered the remains of a smaller Greek temple, as well as ancient columns, pottery from the third and fourth centuries B.C.E and bronze coins from the reign of King Ptolemy II (283 to 246 BCE).
The team also found a clutch of new ports, extending their map of the city.
Archaeologists also stretched their map of Canopus—another sunken settlement close to Heracleion. They found the remains of several buildings, expanding the city by about two-thirds of a mile.
The team, who plan to publish some of their findings in academic journals, found gold and bronze coins as well as jewelry including rings and earrings in Canopus. They believe the artifacts date from the Ptolemaic dynasty (305 to 30 B.C.E) to the time of the Byzantine Empire, which began in 330 C.E.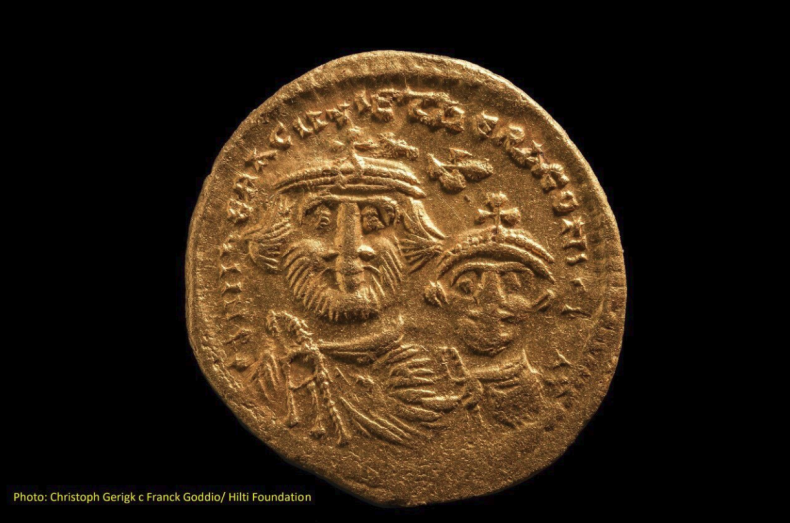 Researchers also investigated some of the many ancient ships known to exist at the site. They found treasures including crockery, coins and jewelry in one now fully-excavated vessel. The team believe the wreck dates from the fourth century B.C.
Egypt has been keen to share news of archaeological discoveries in an effort to attract tourists. Visitor numbers dropped in the wake of 2011's Egyptian Revolution.
The Ministry of Antiquities has touted several new discoveries in recent weeks, including an ancient tomb home to more than 30 mummies, a long-hidden palace decorated with symbols of Ramesses the Great and the mysterious remains of a teenage girl lying in a squatting position at the site of a 4,600 year-old-pyramid.
Earlier this month, the ministry announced it was opening two pyramids to visitors.