Ancient Egyptian Papyrus Reveals Pharaohs Knew Secret of Advanced Ink Technology 2,000 Years Ago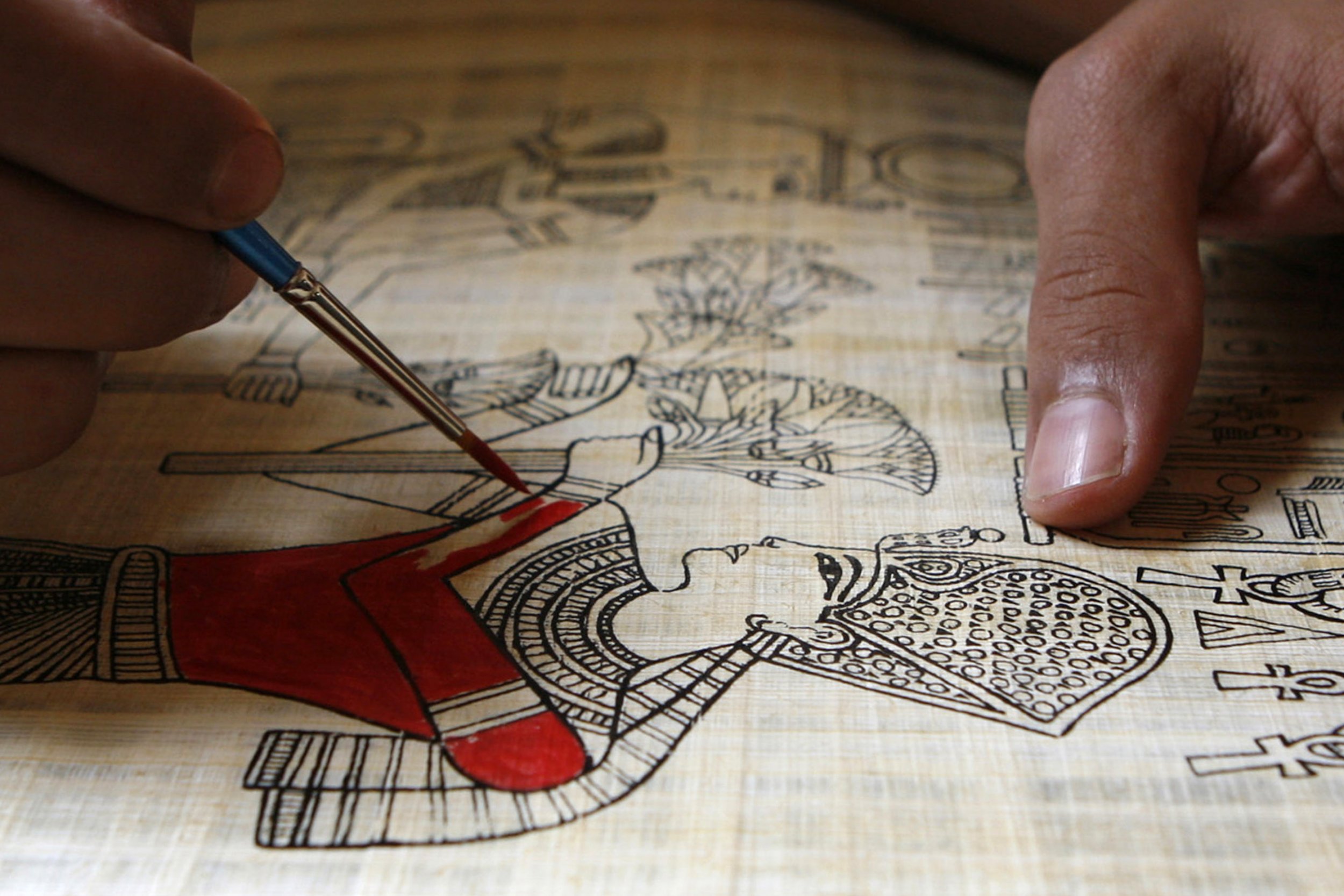 Experts studying fragments of Ancient Egyptian papyrus have discovered in the time of the Pharaohs scribes used advanced inks hundreds of years before they were used anywhere else.
Prior to the recent studies, writing ink was assumed to be primarily carbon based until the fourth and fifth centuries A.D. However, experts at the University of Copenhagen examining ancient texts with X-rays have found that two millennia ago the pharaonic civilization in Egypt used inks containing copper.
Related: Ancient Egyptian and Biblical Texts Reveal Oldest Known Solar Eclipse—and Secrets of Ramesses the Great's Rule
The multi-disciplinary team from the Danish university analyzed the pieces of papyrus, written over a period of 300 years from different geographical regions, using advanced synchrotron radiation based X-ray microscopy equipment. The study was carried out in Grenoble, Switzerland as part of the European CoNext project.
"The composition of the copper-containing carbon inks showed no significant differences that could be related to time periods or geographical locations, which suggests that the ancient Egyptians used the same technology for ink production throughout Egypt from roughly 200 B.C. to 100 A.D.," Egyptologist and author of the study Thomas Christiansen from the University of Copenhagen said in the journal Scientific Reports.
The team was reviewing fragments from the Papyrus Carlsberg Collection at the University of Copenhagen from the private papers of an Egyptian soldier, Horus, stationed at a camp in Pathyris and other manuscripts from the Tebtunis temple library.
Christiansen explained the discovery of the new ink could not be used to more precisely date the documents because of the great deal of variation among them.
"None of the four inks studied here was completely identical, and there can even be variations within a single papyrus fragment," Christiansen said. "This makes it impossible to produce maps of ink signatures that otherwise could have been used to date and place papyri fragments of uncertain provenance," he said.
However, the discovery of the advanced, metal-based ink could be used to piece back together papyrus that would otherwise be left destroyed. "It might facilitate the identification of fragments belonging to specific manuscripts or sections," Christiansen said.
Beyond this application it is hoped that the discovery will also help experts in the area of conservation.
Archaeologists and Egyptologists have long marveled at the sophistication of ancient Egyptian civilization. Piecing together how the ancient people were able to devise and build the Great Pyramid at Giza in just 20 years has thrilled generations of explorers and experts.