Ancient Scythian Gold Treasure Sparks Diplomatic Spat Between Russia and the Netherlands Over Crimea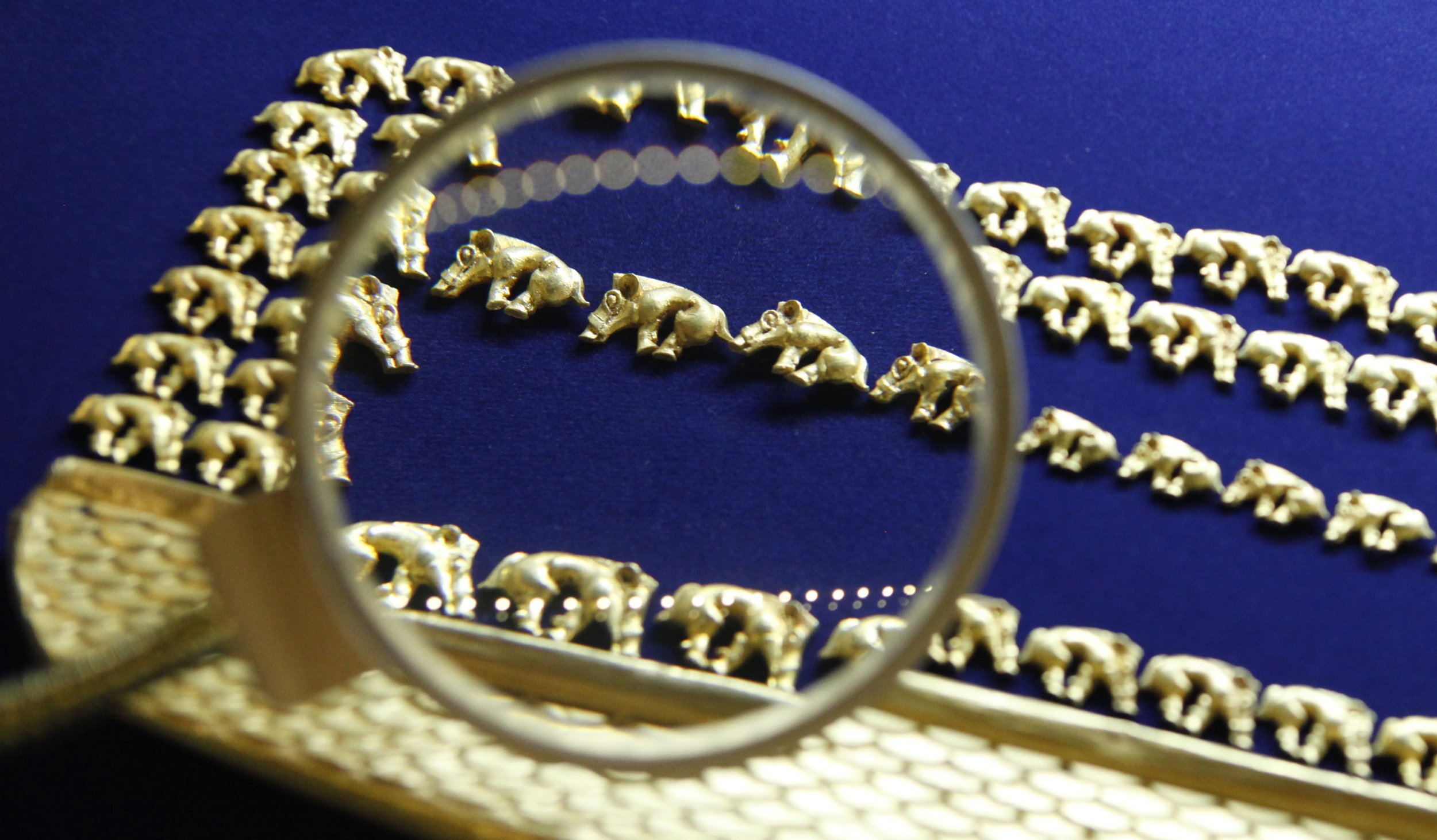 Moscow has accused the Netherlands of seizing gold artifacts claimed by the Kremlin following Russia's annexation of Crimea in 2014.
A collection of gold that dates back to the Scythian era in the fourth century B.C. was on display in Amsterdam when Moscow invaded Crimea and annexed it from Ukraine almost three years ago.
A Dutch court ruled last year that Ukraine was the rightful owner of the ancient treasure and it should not be returned to the territory while it is occupied by Russia.
Moscow, meanwhile, claims that as Crimea is part of Russia, the artifacts should be returned.
"This can only be compared with the museum plundering during Napoleon's Italian campaigns or the fascists aggressions (during World War II)," Russian Culture Minister Vladimir Medinsky told state news agency RIA Novosti on Thursday. "I think the decision of the Dutch court is absolutely politicized and ruins the very system of exhibit exchange. All norms of international law, museum law, past precedents, traditions are on the side of Crimea's museums."
If the Netherlands enacts the court ruling and sends Crimea's Scythian gold back to Ukraine, Medinsky threatened that Russia would halt the exchange of its own cultural property to Dutch organizations.
"If this decision comes into force I will have no right to sanction any exhibits on the territory of a country where a most dangerous precedent for the seizure of cultural treasures has been set," he said.
Russia took control of Crimea in 2014 in response to mass protests in Ukraine's capital, Kiev, against an increasingly unpopular pro-Russian government that U-turned on a crucial EU trade deal, many years in the making, on the eve of its signing.
A majority of the U.N. General Assembly voted to reject a snap, internationally unobserved poll Russia held within Crimea to split from Ukraine and become a part of Russia. Meanwhile Russia has doubled down, insisting the territory is lawfully its own and has refused any talks on compromising on its status.
The Scythian gold dispute is one of many legal rifts that the annexation has provoked, as other cases revolve around Russia's bridge to Crimea and the ownership of offshore gas assets.