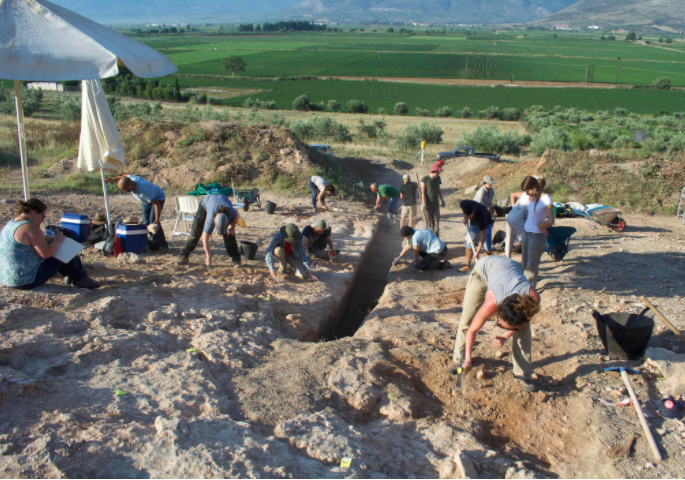 One of the largest ancient Greek tombs ever discovered has been found by a team of archaeologists near the mythical city of Orchomenus containing the body of one man and a trove of artefacts dating back to B.C. 1400.
The burial tomb for the unknown Mycenaean measures a massive 138 square feet in size, the Greek Ministry of Culture said in a statement. Its partially collapsed gabled ceiling measures 11 feet in height making it one of the largest carved stone tombs to have been discovered from the period in central Greece
Read more: Ancient Egypt: Mummies and Treasures 3,500 Years Old Uncovered in Tomb of Royal Jeweler
Careful excavation of the ceiling by the team of Greek and British archaeologists revealed the tomb belonged to a man of between 40 to 50-years-old at the time of his death, who had been laid out at its center. Around him were a series of carefully selected objects including items from day-to-day life: a number of preservative vessels, bridles for horses and the components for a bow and arrows.
Also found within the burial tomb were more precious items: jewelry, seals and a signet ring.
The team from the Greek Ministry of the Culture, the British School in Athens and the University of Cambridge say the tomb is unique for a number of reasons.
Firstly it is unusual to find such a large tomb containing just one body, indicating that all the objects belonged to the one man.
Equally, the discovery of the offerings—which would likely have been pilfered or disturbed over the years as more bodies were brought in for burial—has disproved theories that only women were laid to rest with jewelry. A large number of jewels and jewelry were found alongside the dead man, who was believed to be of noble heritage and possibly associated with Orchomenus' nearby palace complex.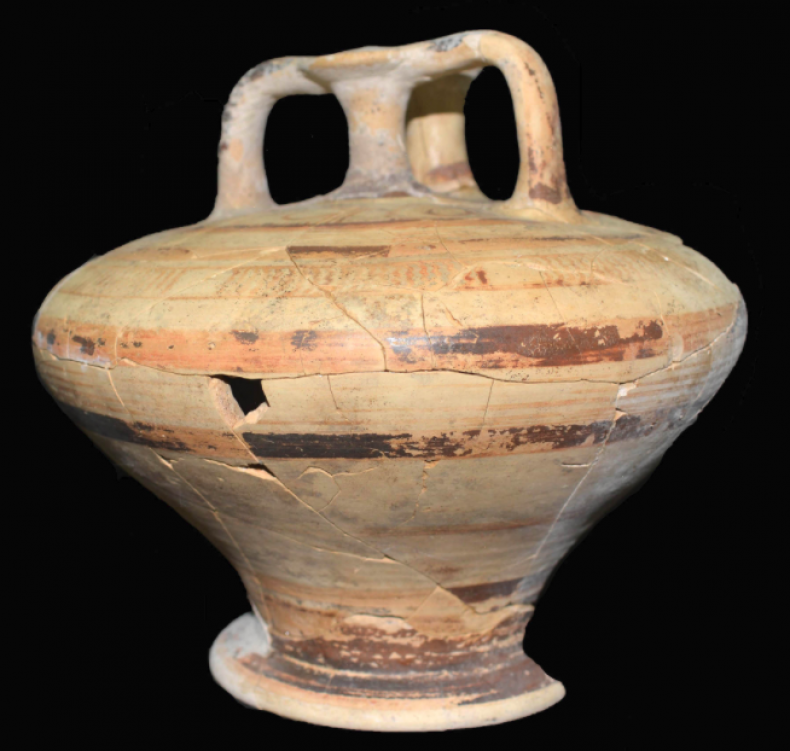 The tomb was uncovered just two miles from Orchomenus, one of most important centres of ancient Greek culture from the 14th to 13th century. B.C. The city, which was the setting for many of the early Greek myths, was founded by Minyas, who settled the city leading his followers from Thessaly on the coast.
Later the urban center rivalled Thebes, the largest regional city, but it was burned to the ground in the 12th Century B.C. It is now known as one of the richest sources of archaeology in the central Greek regions of Boeotia.