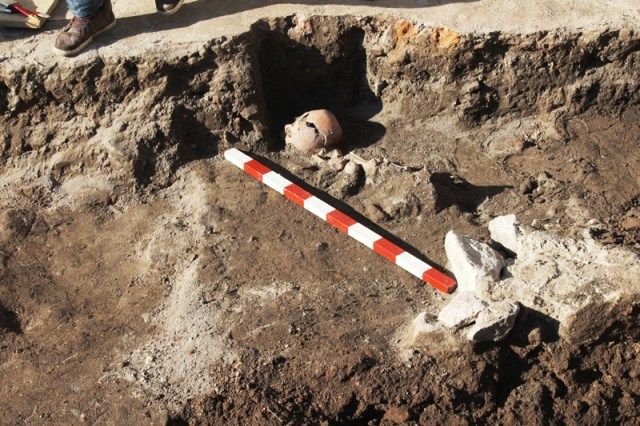 Archaeologists excavating a medieval grave in Bulgaria discovered an unidentified body with an arrow in its chest.
The grave, in the southern Bulgarian city of Plovdiv, is dated to around the 11th or 12th century. The gender of the deceased has not been specified, but archaeologists believe that the arrow was either the cause of death, or was placed there afterward symbolically, according to website Archaeology in Bulgaria.
The second explanation would mean the body likely belonged to a warrior; the arrow would have been a ceremonial gift to carry forward into the afterlife, the website reported.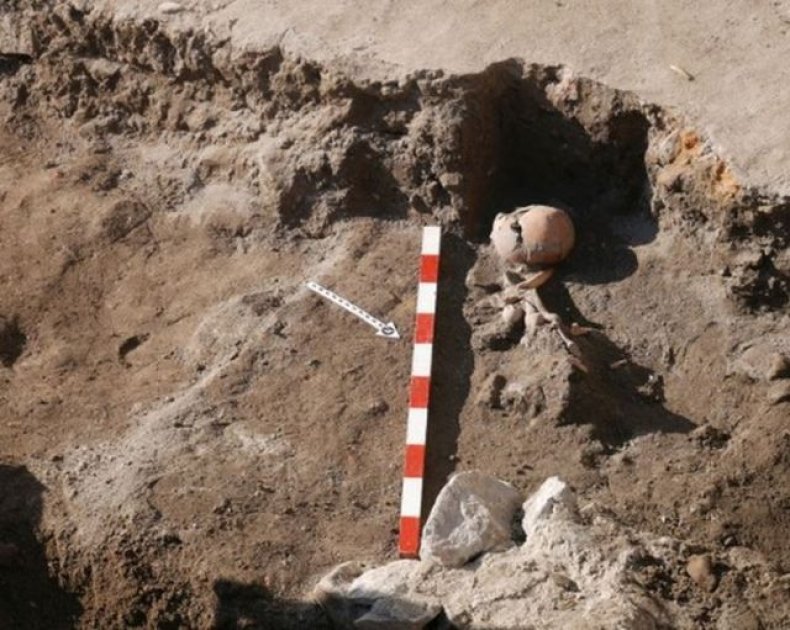 Plovdiv is believed to be the oldest inhabited city in Europe, according to the Huffington Post. A team from the Plovdiv Museum of Archaeology recently made the discovery while excavating the ruins of the Antiquity Odeon, an ancient performance venue being restored as a tourist attraction, according to Archaeology in Bulgaria.
A number of medieval pottery shards were found alongside the body, according to images from local Bulgarian news site Pod Tepeto.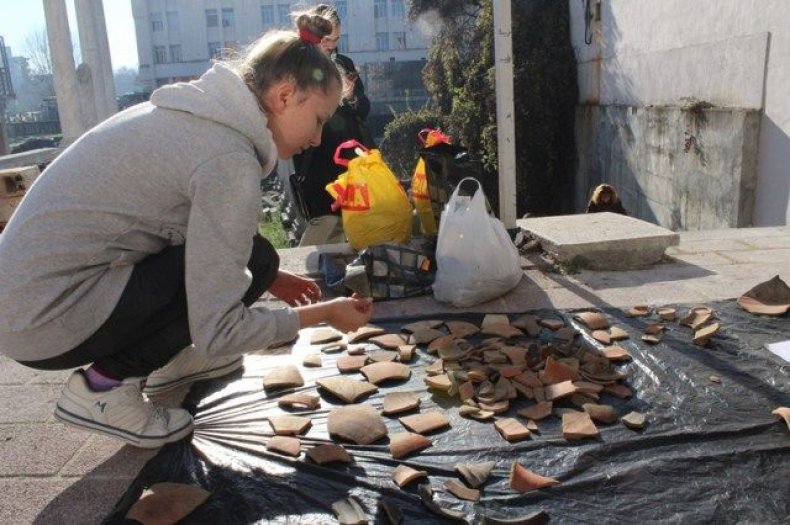 Project leader Maya Martinova, an archaeologist and historian at the Plovdiv Museum of Archaeology, told Archaeology in Bulgaria that they couldn't be sure whether the arrow was the cause of death or had been placed in the grave as a funeral gift because the bones weren't properly arranged.
"Archaeology is unpredictable," Martinova told the site. "We may stumble upon surprises in every single layer going down from here."
Excavations are expected to continue until at least early 2018. To help unravel the mystery, experts from Plovdiv Medical University are going to join forces with the existing archaeological team, according to Archaeology in Bulgaria. They hope to determine not just whether the arrow was indeed the cause of death, but additional details like the body's age and gender.
Georgi Tomov, an associate professor from the Medical University in Plovdiv, will be studying the findings, according to the Bulgarian Telegraph Agency. Since Tomov specializes in dental medicine, the researchers hope the body's teeth will provide some clues to its past.
Plovdiv, which is today the second most populated city in Bulgaria, dates to the sixth millennium B.C., according to Ancient Origins. It was incorporated in the Roman Empire as the capital of Thrace in 46 A.D. The grave sits at a necropolis—a large and ornate cemetery—that was itself discovered several decades ago. The medieval basilica at the site is the largest early Christian place of worship anywhere in Bulgaria, and representatives recently presented it for consideration as a UNESCO World Heritage site.