Japanese Pottery Shard from 2,000 Years Ago Etched With Kanji Characters Reveals Fascinating Glimpse of Ancient Language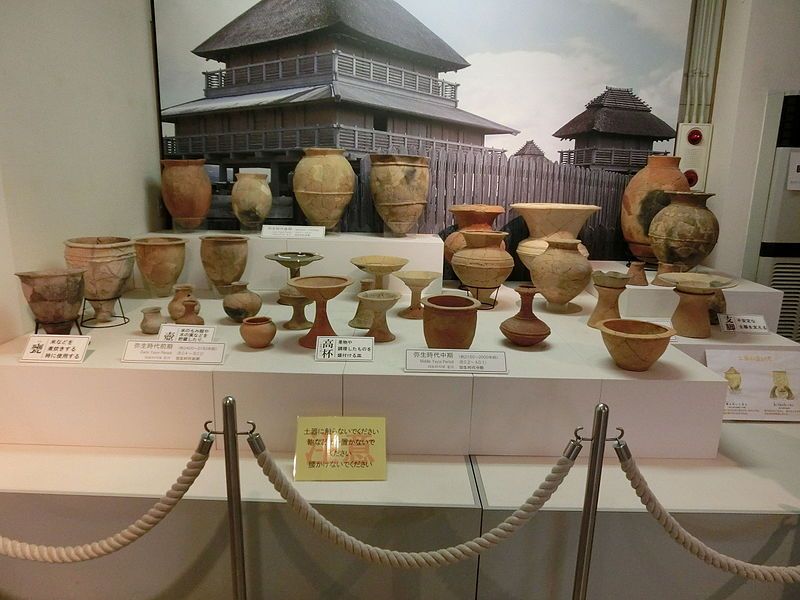 Archaeologists working on a Japanese island discovered an ancient shard of earthenware pottery featuring Kanji, the logographic characters that comprise the Japanese system of writing. It's one of the earliest known ceramics featuring Kanji characters ever found in Japan, according to the Asahi Shimbun.
Kanji characters are originally Chinese. Numerous elements of Chinese culture began being introduced to Japan around the year 57 A.D., according to the website of the Fukuoka City Museum.
Kanji (the Japanese name for the characters) came to Japan around the 5th century, according to Japan-Guide.com. Today, it's one of three main written scripts used by the Japanese. The characters are ideograms, which means that each one has a distinct meaning, corresponding to a distinct word, according to Japan-Guide.com. There are tens of thousands of characters.
Etched by an unknown sharp tool onto fragment, the left half of the Japanese character for "shu" (the Chinese pronunciation would be "zhou") is still visible, city officials from the Nagasaki Prefecture in Japan told the Asahi Shimbun.
"As the dynasty called Zhou did not exist at that time (in China), the Kanji was highly likely to have been used for someone's name," an education board official said according to the Asahi Shimbun. "It is a valuable artifact that supports the presence of letters in this time period in Japan."
The shard is roughly three inches tall and three and a half inches wide; it most likely came from a bowl, according to the Asahi Shimbun. Experts dated it to somewhere between 300 B.C. and 300 A.D. That places it in the fabled Yayoi culture, which produced pottery of a somewhat minimalist style, rooted in "clean, functional shapes," according to the Metropolitan Museum of Art.
Archaeologists discovered the fragment in the second half of 2017 while working on Ikinoshima island, northwest of the main Kyushu island. The fragment has been linked to the Iki people, whose small nation occupied the site during the Yayoi period. The archaeologists also unearthed a number of other artifacts in addition to the rare pottery fragment, including some made from iron, according to the Asahi Shimbun.
The first Chinese characters originally appeared as far back as 5,000 years ago, according to Kanji.org. The earliest symbols featured objects from their users' surroundings, like trees, mountains and celestial objects.
The shard will be unveiled at the local Ikikoku Museum on January 13.