Ancient Mammoth Bones Sold For More Than Half A Million Dollars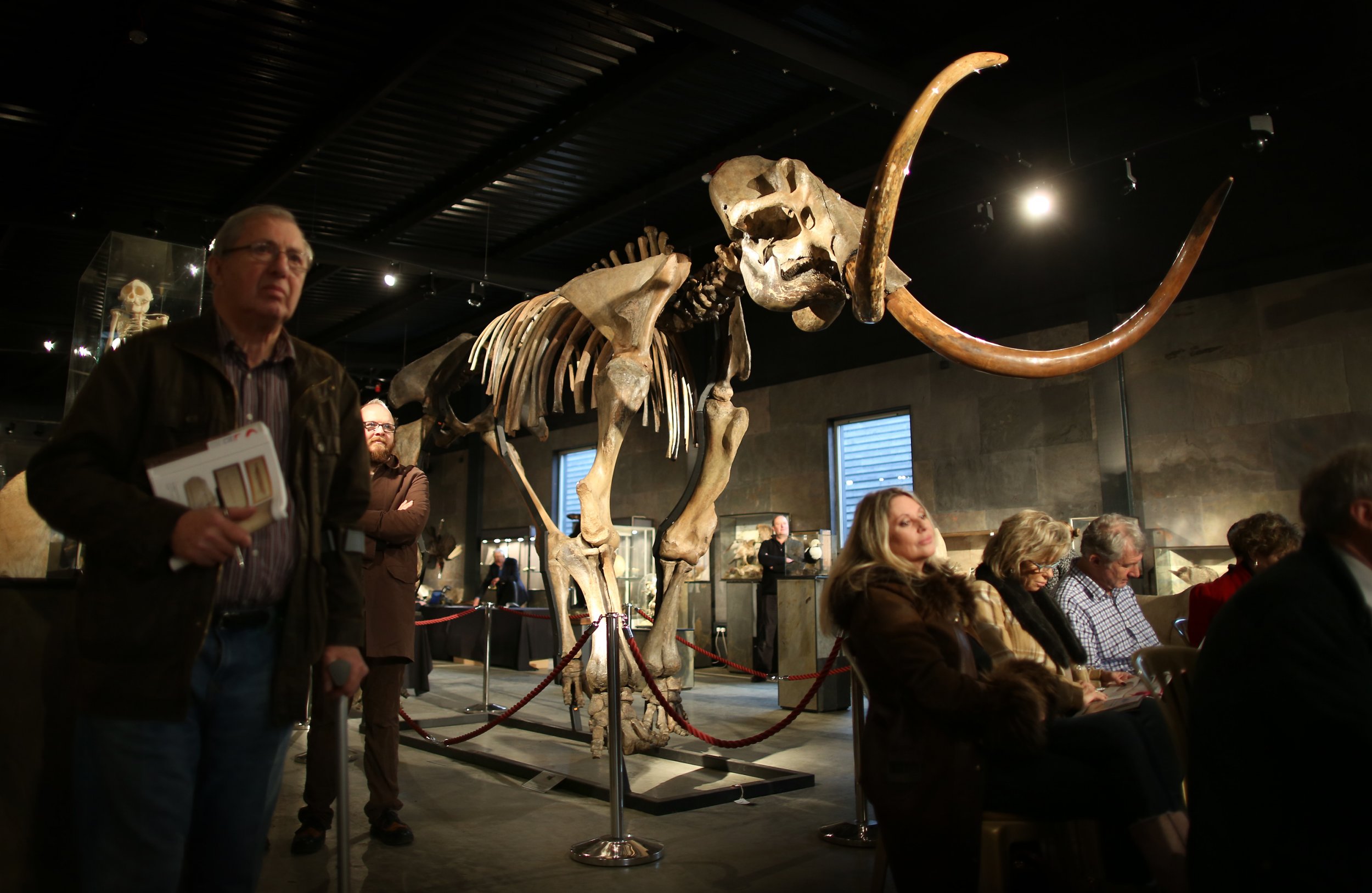 A woolly mammoth skeleton—a majority of which is original bone—sold for more than half a million dollars.
Its new owner paid $646,000 for the enormous bones, which previously were on display in a French wine cellar, NBC News reports. Pierre-Etienne Bindschelder, chief executive of Soprema, a French waterproofing company bought the skeleton. He has a personal connection with the bones: his company's logo is a woolly mammoth.
"We are going to display it in the lobby of our firm," Bindschelder said. "I think we have enough room."
Until a decade ago, the skeleton remained unearthed. Then, a professional hunter stumbled upon it in the Siberian permafrost.
"The permafrost in Siberia particularly is melting at a very rapid rate because of climate change," David Gelsthorpe, curator of Earth Science collections at Manchester Museum, told the BBC. "So not only are we getting these incredible skeletons coming out, but also pretty much as they died as well. We're getting things like fur, the skin, the muscles, the organs - and even the last meal."
The skeleton is one of the largest ever found, standing at more than 10-feet tall, according to Agence France-Presse, an international news outlet.
Despite its old age, it's in "exceptional quality," natural history expert Eric Mickeler told The Local France.
"There are a hundred mammoths of this species around the world but this male is unique in size and the quality of its tusks, each weighing 80 kilos and 90 percent intact," Mickeler said.
In 2006, the first full mammoth skeleton that was auctioned off in France. It sold for a much lower price point—$176,000. The following year auction house Christie's Paris, went on to sell a host of national history treasures
"This immediately sparked off a debate between scientists, who wanted to retain control of the fossil market, and modern art collectors, who were beginning to take an interest and pushing prices up," according to a press release.