Ancient Roman Graves Uncovered by Palestinian in His Backyard After Heavy Rainfall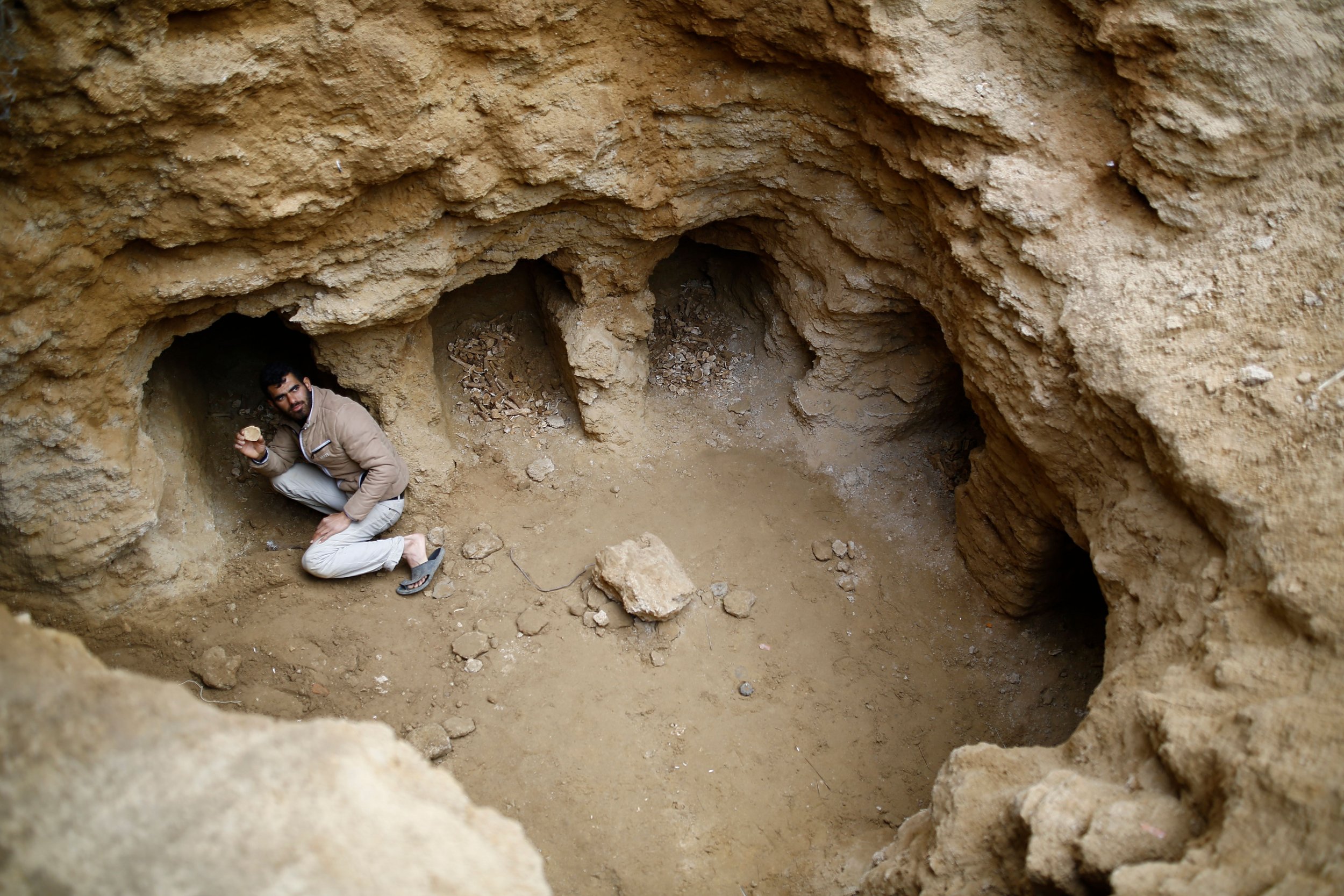 After a night of heavy rainfall, a Palestinian man accidentally came across a grave site that dates back thousands of years.
Abdelkarim al-Kafarna, who discovered the ancient site on Friday, said that in addition to bones there's also pottery fragments and clay pots scattered throughout the ancient holes, according to The Associated Press.
It's unknown exactly how old the site is, but archaeologists have estimated that it may be at least 2,000 years old; however, more tests will allow them to date it more precisely.
The war-ravaged Gaza Strip, which was once controlled by Egypt, but has been run by the Islamist group Hamas since 2007, is home to a ton of ancient archaeological treasures. However, some artifacts may never be uncovered because Hamas has threatened to bulldoze and completely destroy certain sites.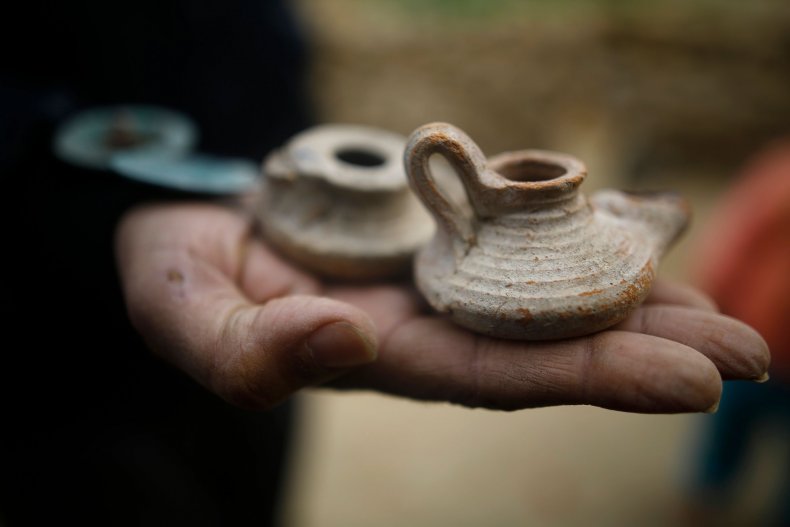 In particular, they've attempted to turn a Bronze Age City, which was discovered in 1998, into a military base with homes for public officials, The Times of Israel reports. Last October, bulldozers were on the site for the third time since it was unearthed twenty years ago.
"The damage is very, very significant. Ancient dwelling structures and sections of the ramparts have been destroyed. Moveable artifacts have been taken away," Moain Sadeq, a Palestinian archaeologist, said in a statement.
However, after Sadeq and other archaeologists and academics spoke out against the construction efforts, the work was paused. But housing planners have insisted it be destroyed in order to address the city's population problem.
"We have a housing crisis and high population growth. We are talking about 2.05 million people in Gaza now," Amal Shmalee, a spokesperson for the housing authority, told The Times of Israel. "This necessitates new housing programmes."
It's unknown whether the construction is permanently over. Sadeq believes it's just temporary, and Hamas will soon be digging again. He's continually emphasized how important the site may be.
Under the sand there's "a huge, very important site, with (the remains of) fortifications, houses," he explained. "It is a city—not a small town, but a royal city, with a high level of organisation, administrative and military structures."