Ancient Roman Shipwrecks Full of Treasure and a 'Royal Head of Crystal' Discovered in Egypt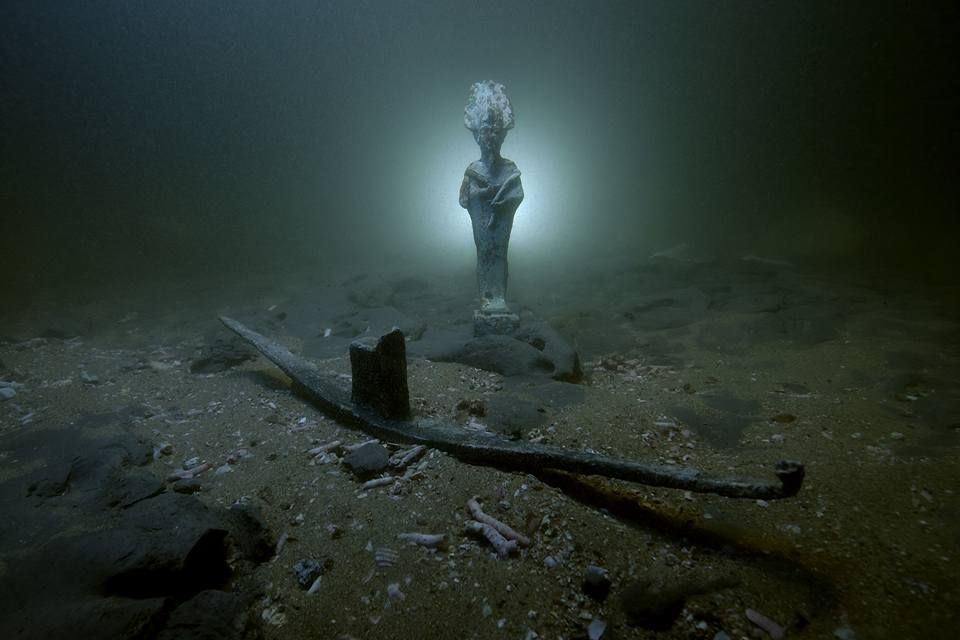 The Egyptian government announced Tuesday that archaeologists have uncovered three sunken, millennia-old shipwrecks off the country's north coast.
The wrecks, filled with ancient artifacts, are Roman and date back when the empire spread over Europe and North Africa.
Inside the wrecks, archaeologists discovered three gold coins that date to the time of ancient Rome's first emperor, Augustus, also known as Augustus Caesar Octavian.
They also found a head sculpture carved into crystal, remains of pottery and large pieces of wood, potentially from the ship itself.
The discoveries were made off the coast of the northern city of Alexandria, specifically in its Abu Qir Bay.
Read more: Mummies and treasures 3,500 years old are uncovered in Egyptian tomb of royal jeweler
Augustus succeeded his infamous great-uncle Julius Caesar following the latter's assassination and brought peace and stability to the Greco-Roman world in a lengthy rule of 40 years.
Mostafa Waziri, the head of the Supreme Council of Antiquities, confirmed the find in a statement posted on the Egyptian Ministry of Antiquities Facebook page.
The discoveries were made as a result of the work of a joint mission from the Ministry of Antiquities' Underwater Archaeology Department and the European Institute of Underwater Archaeology.
Osama Al-Nahas, head of the Underwater Archaeology Department at the ministry, told Egyptian news site Al-Ahram that the eastern harbor of Alexandria likely retains many archaeological wonders.
He said that a fourth shipwreck could still be discovered when the joint mission continues work in the next season in 2018.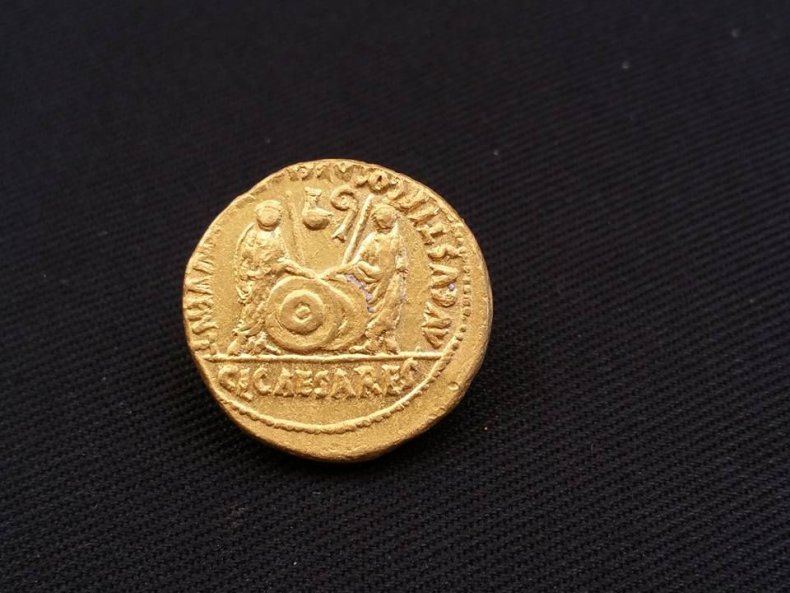 The joint mission began carrying out work in Alexandria's harbor in September, diving down to the sunken city of Heraclion, which is located underneath Abu Qir Bay.
Since the Arab uprisings of 2011 onward, as tourism declined and looters in the mass protests took it upon themselves to desecrate artifacts and express their opposition to the Egyptian government, Egypt's antiquity authorities have been keen to display their findings of new treasures and wonders.
Such items stolen included 54 artifacts stolen from the Egyptian Museum near Tahrir Square, the epicenter of the mass unrest against the regime of Hosni Mubarak, and again with his successor and the first democratically elected president in Egypt's history, Mohamed Morsi.