Ancient Rome: Archaeologists Make Surprising Discovery in City Accused of 'Lukewarm' Faith in the New Testament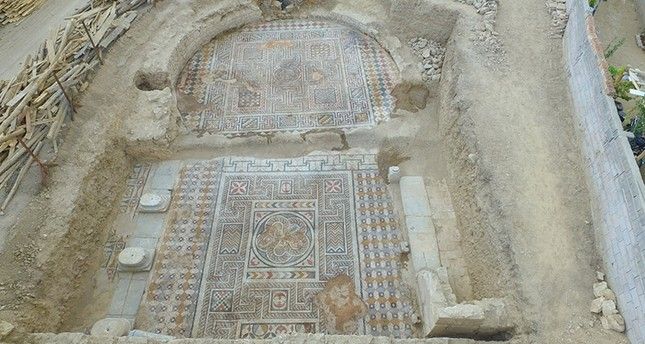 Turkish officials inspecting a site for a building permit made a surprise discovery—an ancient Roman gymnasium. The site has since been closed and placed under protection while excavations are underway.
The Daily Sabah reported that Adem Kalender, a landowner in Konya, a province in southwestern Turkey, submitted an application for a building permit to determine whether or not it was protected land. The region is home to Laodicea, an ancient Roman city that held one of the seven churches of Asia from the book of Revelation in the Bible. According to the Daily Sabah, it's currently on the "tentative" list of candidates for UNESCO World Heritage Sites in Turkey.​
When officials from the museum directorate arrived to inspect the site, they discovered ancient Roman mosaics. Anadolu Agency reportedly described them as bearing intricate geometric patterns with Greek inscriptions. Initial excavation work revealed not just mosaics, but columns and column bases. According to Archaeology News Network, the head of Konya Museum Directorate said the site was particularly important because geometric mosaics are rarely discovered in the city.
"Excavations have revealed that there had been an ancient gymnasium here," the village headman of Ladik neighborhood told Ihlas News Agency according to the Daily Sabah. The headman, Mustafa Arabacı, added that the work should be complete by the spring of 2018, after which the gym will be opened to the public. Archaeology News Network also reported the mayor of Sarayönü, the Konya district in which the gymnasium lies, was excited for its tourism potential since it's close to a main highway.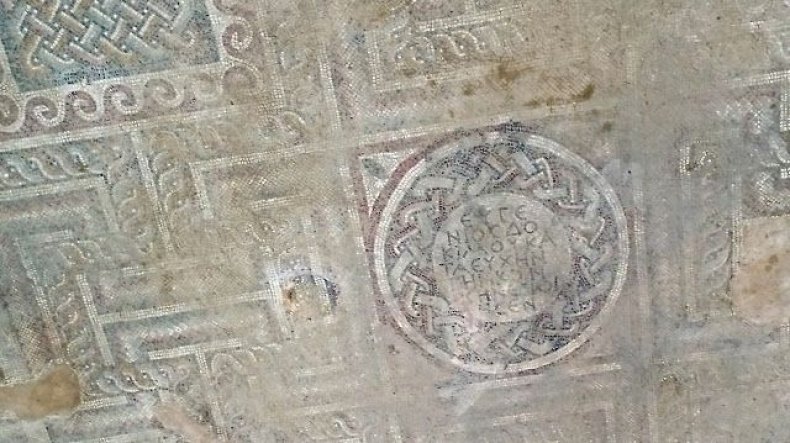 The word "gymnasium" originally meant a place to exercise while naked. In time, gymnasiums came to be used as training facilities where young men could prepare for battle. After taking the concept from the Greeks, ancient Romans expanded such facilities into the large bathhouses for which the culture became known.
Laodicea was destroyed by an earthquake in the seventh century A.D., but prior to that it was a wealthy city which hosted the last of seven churches mentioned in Revelation. In the passage, the city's inhabitants are rebuked for being "lukewarm" in their piety, according to Biblical Archaeology.
"I know your works; you are neither cold nor hot. I wish that you were either cold or hot. So, because you are lukewarm, and neither cold nor hot, I am about to spit you out of my mouth."—Revelation 3:15–16
The "lukewarm" reference also referred to the city's lukewarm and dirty water supply; meaning, as the residents spat out their water, so Jesus would spit out the apathetic faith of its residents.
The reports on the gymnasium did not include an estimate of its age, but the Laodicea church dates back to the Apostolic Age, the earliest period of Christianity, which unfolded from about 33 A.D. to 100 A.D.