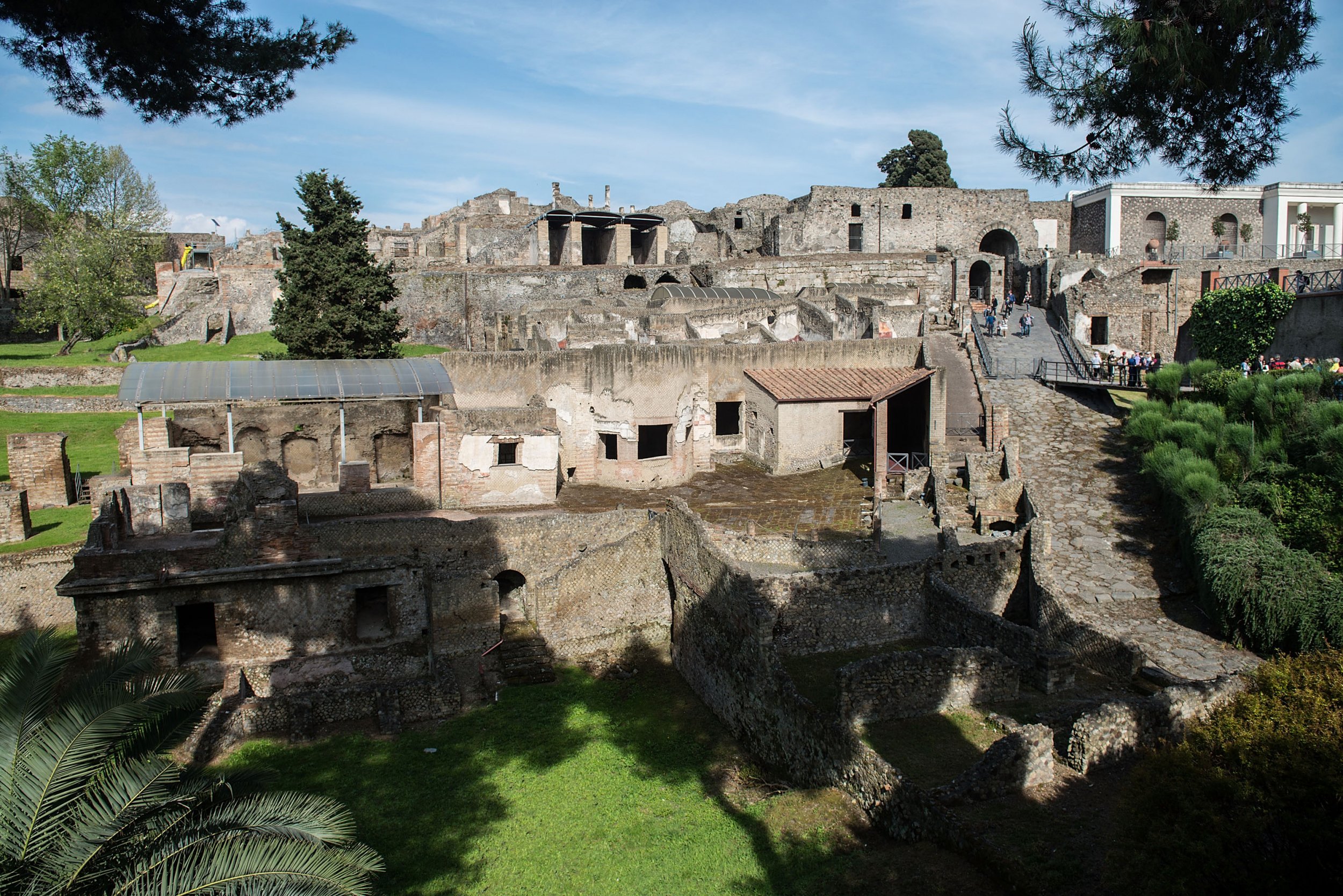 Archaeologists have discovered parts of an ancient Roman villa in the lost city of Pompeii and re-created a complete figure of a horse buried in volcanic matter for the very first time.
The find was made after archaeologists spotted some clandestine tunnels in the area north of Pompeii. They began excavations in August to claim any lingering artifacts before looters got there first. Digging in at Civita Giuliana, a northern suburb of Pompeii, the team of experts found myriad, valuable imprints and items, including the "extraordinary" equine discovery.
"The excavation has brought to light a series of service areas of a large, exceptionally well-preserved suburban villa, from which several artifacts have emerged (amphorae, kitchen utensils, part of a wooden bed that was used to make the calco) and a tomb," a statement by the Pompeii Archaeological Park said.
Related: 14-inch "spear" made of tusk found inside mammoth skeleton in Siberia
The Roman city suffered a catastrophic end during the eruption of Mount Vesuvius in 79 A.D., but the volcanic matter has preserved valuable imprints of its inhabitants' last poses. Using plaster to cast the figures, scientists have been able to re-create many figures from the time.
Parts of the villa in Civita Giuliana had previously been explored by archaeologists, though this largely included the area for the master's quarters. The latest dig unearthed the parts of the house where servants worked and lived, as well as outside areas such as the apparent barn, where the horse was found.
The team that discovered the horse imprint estimates that the animal would have been larger than average and was likely a show horse, because traces of valuable ornaments were found near it. They are confident the animal is not a mule, donkey or any other kind of equine other than a horse because of the detailed mark that one of its ears left in the ground.
The park's museum posted images of the finds, including some of the amphorae and the tomb, which was actually built after the eruption. This means some locals returned to live near the ruins in Civita Giuliana even after the city it was attached to perished.