Ancient Rome: Mass Grave Filled With Skeletons Baffles Archaeologists in Turkey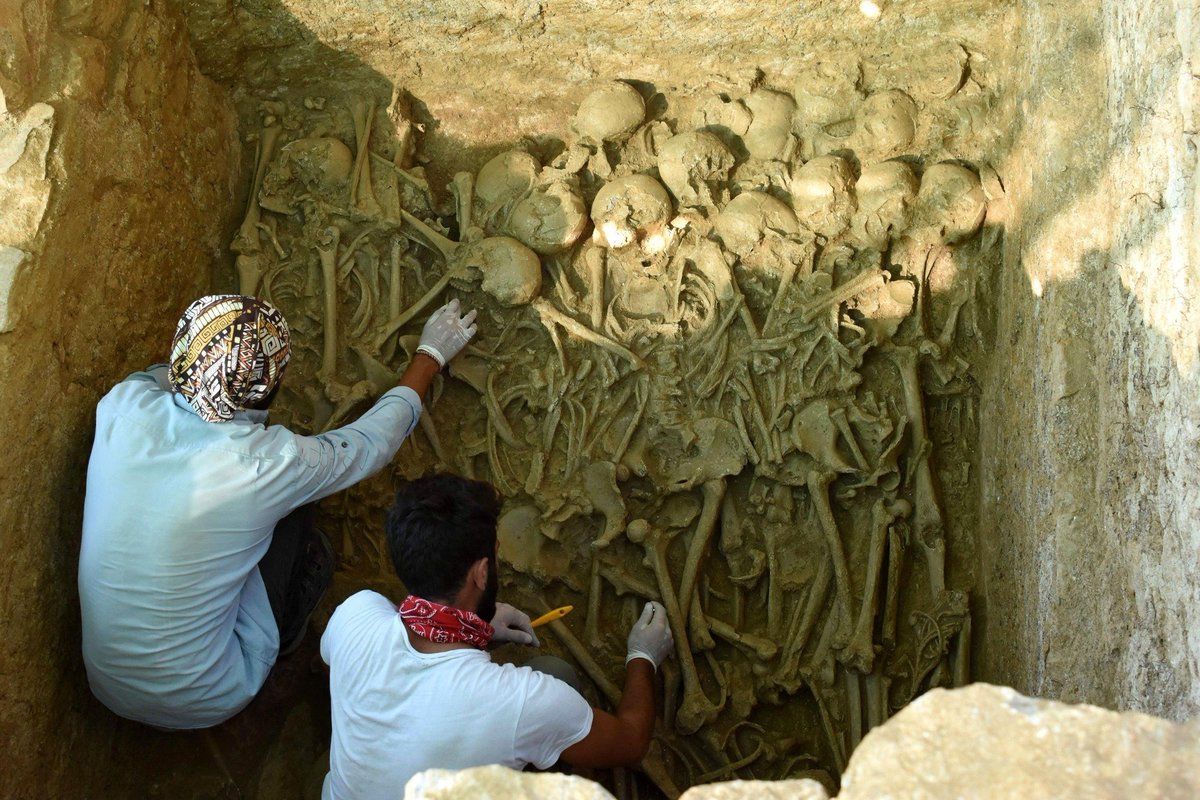 The unearthing of an ancient mass grave filled with Roman skeletons has left archeologists in modern Turkey grappling for answers after they uncovered the multiburial tomb dating back to the first and third centuries A.D.
The skeletons of 24 people including one child were uncovered during excavations in the ancient city of Parion, formerly a part of Rome's vast eastern empire. The remains of the ancient urban center now lie in the Turkish administrative area of Biga, in the village of Kerner.
Related: Ancient Egypt: Mummies and treasures 3,500 years old uncovered in tomb of royal jeweler
The first unofficial excavations began at the site in 2011 but were taken over by the Ondokuz Mayıs University Archaeology Department shortly afterward. "A chamber tomb was uncovered here in 2011. We started excavations in the same year," Professor Vedat Keles told the Hurriyet Daily News.
Experts say the individuals were buried in the mass grave between the first and third centuries. The number of skeletons from later periods indicate that the demographic makeup of the city swelled over the centuries. The way the bodies are carefully laid out also suggests that they were of a higher social standing.
The skulls of 15 of the skeletons were found on one side of the tomb. The rest were buried in the northeast direction, where the skeleton of a child was also found, Keles said. "The existence of six chamber tombs next to each other shows that people with special statuses were buried in this field," he added.
A number of artefacts were also recovered from the Parion tomb, placed as gifts and offerings to the dead. Drinking cups, plates, storage vessels as well as a pitcher and a strigil, a typical ancient Roman cleaning device, were discovered among the dead.
Following their excavations, the archaeological team resealed the tombs to ensure no damage to the site. The skeletons are to be removed and tested next year.
Parion, also known as Parium, was originally a Greek city thought to be named for the Trojan prince Paris. The 3,000-year-old city was handed over to the Romans in 133 B.C. In the Roman period, it served as a major trading hub with two harbors.