2,000-year-old Shipwrecks From Ancient Roman Period Reveal Existence of Long-lost Community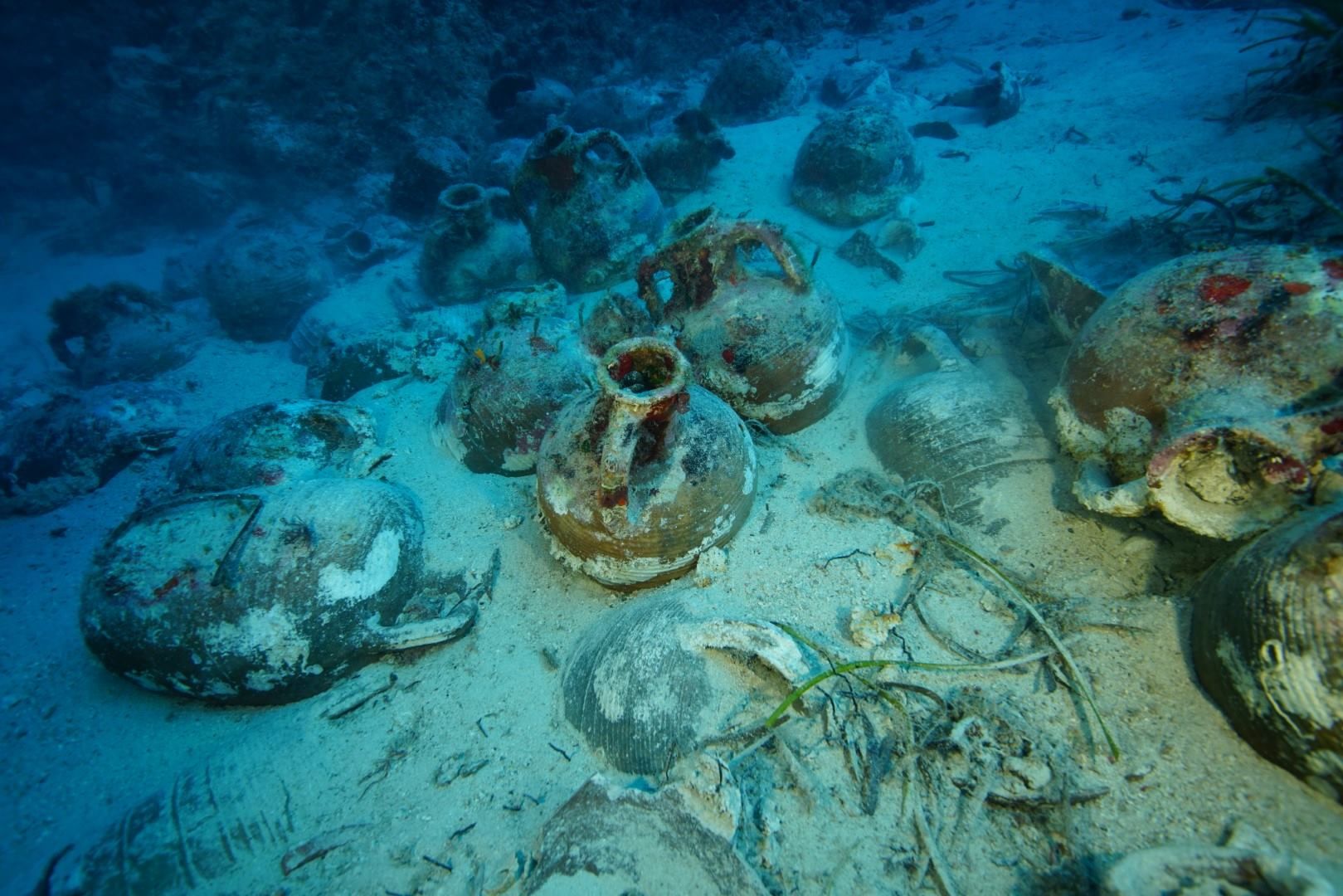 Five shipwrecks dating as far back as 2,000 years have been discovered off the coast of a Greek island.
The shipwrecks were uncovered during an archaeological research project that took place in September. Its aim was to identify, record and study ancient and medieval shipwrecks from around Fourni—an island complex that would have served as a hub of the ancient world, when goods were traded across the Aegean Sea.
Previously, archaeologists had found 53 shipwrecks in the waters around Fourni. The cargo found at the sites included a huge jar that would have been filled with Roman-era salted fish of Spanish origin.
During the latest mission, archaeologists uncovered five additional shipwrecks, bringing the total to 58. The oldest one dates to the fourth century B.C., while another was found to be 2,300 years old, the Greek Ministry of Culture said.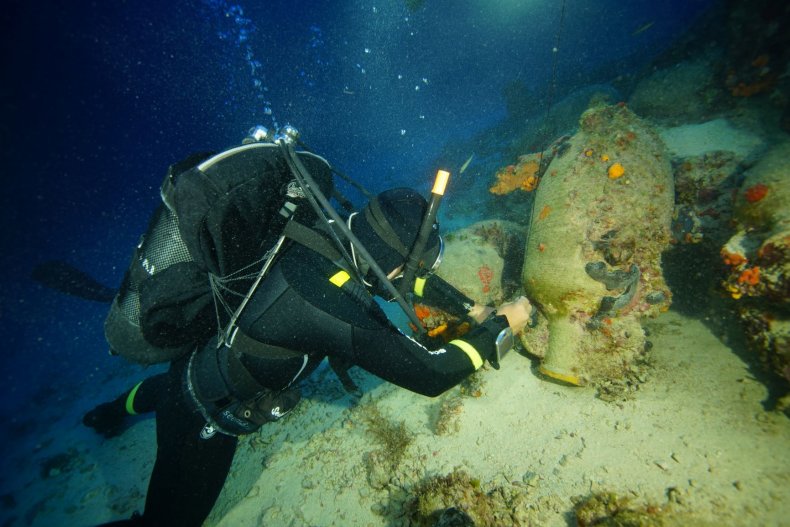 Along with the wrecks, researchers also found 25 anchors near the Kamari settlement of Fourni. These date back to the Roman period to the 18th century. The ministry said their location and immense size pointed to the presence of a previously unrecognized large community living on the eastern side of Fourni. The ministry noted that there were no historical records of a thriving community in this region at the time.
The cargo from both ships included amphorae—tall Greek or Roman vases that would have been used to transport and store goods. Another wreck dated to the fifth or sixth century A.D. and had a cargo of Late Roman amphoras.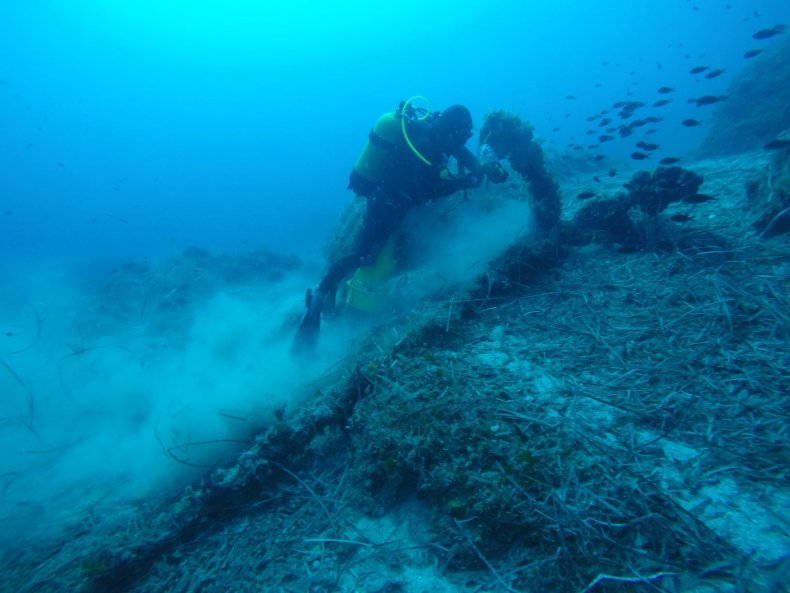 In a wreck from the second century B.C., researchers found 18 clay pots featuring reliefs from statues of gods, gladiatorial scenes and geometric figures. Experts believe these pots were probably being transported by masons who may have founded their own ceramic workshops.
The ministry said these latest shipwrecks showed the intensity of shipping and freight traffic in the Eastern Aegean during this period.
The work was carried out with the ministry's Ephorate of Underwater Antiquities and the Florida-based RPM Nautical Foundation. Researchers hope to continue mapping the archipelago and conduct more shipwreck searches over the coming years.