Ambling Along the Ancient Whisky Walk in Islay
One of the hottest travel trends? Scotch tours in, well, Scotland.
Scotland, the land of tartan kilts, has always been a top destination for Americans. But now tourists are pouring in with a specific purpose—to try every ancient Scotch on the planet, it seems.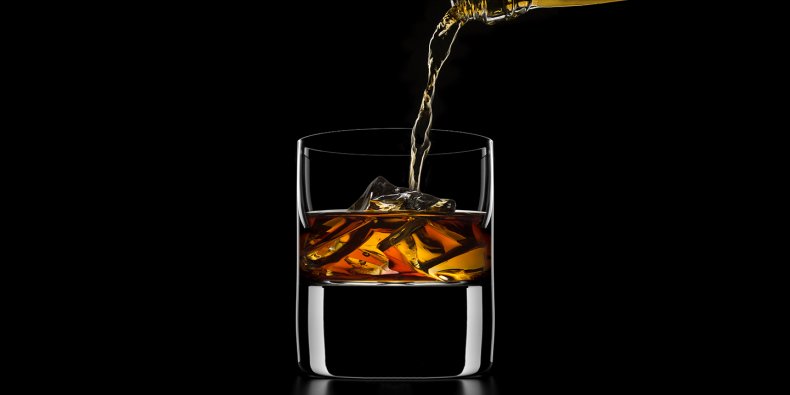 As long as there have been people in Scotland, there has been Scotch whisky, but it wasn't big business until the 19th century when it became legal—and profitable. Today, there are over 120 distilleries across five regions (Campbeltown, Highland, Islay, the Lowlands and Speyside). And business is booming as a whisky renaissance continues to take hold in America.
In recent years, whisky-specific bars have opened their doors in cities like New York, Chicago and Los Angeles to millennials who pour in for a taste of the good stuff. The revival has led to travel demand to see how it's made. According to the Scotch Whisky Association (SWA), a record 1.9 million tourists visited Scottish whisky distilleries in 2018 (up from 1.6 million in 2017)—the majority of which came from Germany and the United States—and numbers for 2019 are expected to be even higher.
It's such a big business that the liquor and spirits giant Diageo, which owns Lagavulin, said in 2018 that it would invest $190 million over the next three years to "transform" what it offers to Scotch-drinking tourists.
Of course I had to check out this phenomenon for myself. Last May, I headed straight to Islay—the small, windswept island in the southern Hebrides, just off the west coast of Scotland and 25 miles north of Ireland.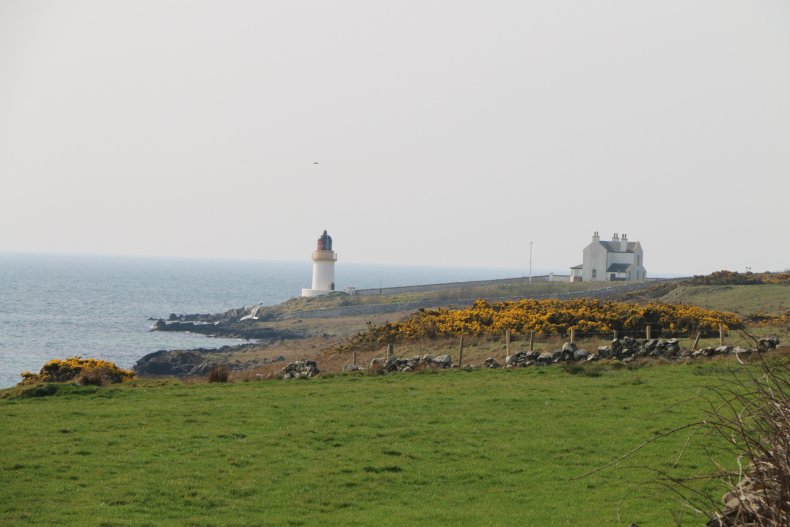 Here's what I, a whisky Luddite, found.
In Search of Single-Malt
Islay is not only a wildly beautiful island with fields of bluebells, ancient forests and miles of virgin beaches—it is also home to nine of Scotland's most famous distilleries, which make all of the country's famed, and pricey, peated single-malt whisky.
I took a flight from Glasgow to the island, and upon arriving I went immediately to the modern home of craft whisky, the Bruichladdich distillery located on the western side of the island on the shores of Loch Indaal.
Bruichladdich has technically been around since 1881, but by the time it was purchased in 2001 by wine distributors Mark Reynier and Simon Coughlin, it had been shut down for over six years.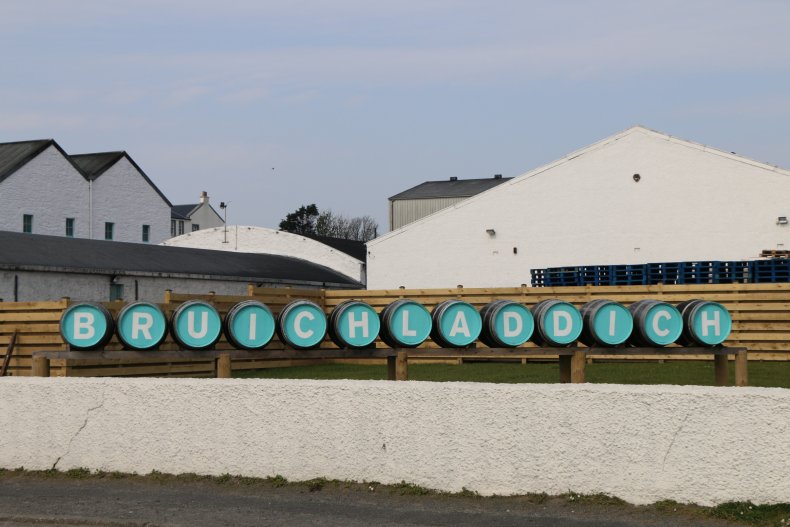 Wanting to keep production small, the historic Victorian equipment and warehouses were reassembled and refurbished. Reynier and Coughlin committed to handcrafted production with a twist—using an innovative range of barrels, especially wine casks from vineyards, to age their whisky. (As opposed to ex-bourbon and sherry barrels more typically used in Scotch production.)
The venture was such a success that in 2012 it was sold to Remy Cointreau for about $74 million with the stipulation that the craft distilling process would continue.
Today, Bruichladdich is the second largest employer on the island, behind the local government, and attempts to use all local products, including spring water and barley from a local farmer, James Brown, or the "Godfather of Soil" as he is known.
Back to School
OK, sounds like a great visit, right? But what if the only thing you know about whisky is that it's brown and good? Might be a good idea to study up before you visit.
Me? I was schooled by the master distiller, Adam Hannett. Here's what I learned.
For one thing: whisky tasting is similar to wine tasting—but different! You can get obsessed with some of the same things like terroir, the ingredients, the process of turning fruit or grain into alcohol as well as the taste and flavors of the final product. But whisky tasting isn't the same. Wine, you spit. whisky you...swallow.
To be sure, it's not like you end up sideways from single malt whisky. Not that you can't, of course, but Scotch isn't supposed to be chugged or mixed, or drunk in a hurry. It is meant to be sipped and savored slowly as the flavors come alive on your tongue—and burn a smooth path down your throat. "A great whisky will open slowly, and taste different on your palate from one second to the next," Hannett told me.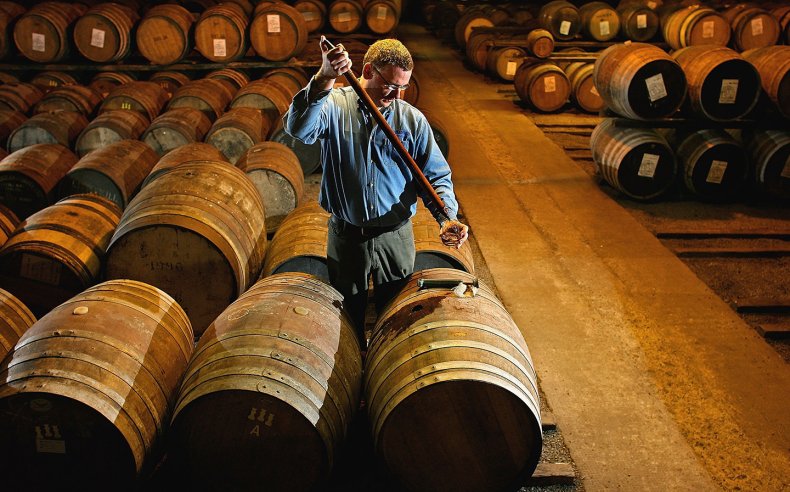 And each brand of whisky and each cask, same label or not, will have a distinct, singular flavor. "Islay has several micro-ecosystems," Hannett said. "And because we do everything by hand—and not with preset ingredients and instructions—and because our ingredients are mostly from Islay, every batch will be different."
He added: "There's a connection there that feels right, that we took barley from that farm, we distilled it here, we aged it here, we bottled it here, and released it to the world."
That day, I tried the company's eponymous unpeated whisky Bruichladdich, and the heavily peated Port Charlotte—both of which are fruitier, almost peachy; and Octomore, which they boast is the most heavily peated whisky in the world. Although it has a calmer taste than I'd expected, the peat still smokes in the mouth, but it doesn't punch you in the throat.
Pretty good!
Road Warrior
The next day, I hitched a ride with the Godfather of Soil, Mr. Brown, to cut peat and draw water from the well, in between feeding his herds of long-haired Highland cows.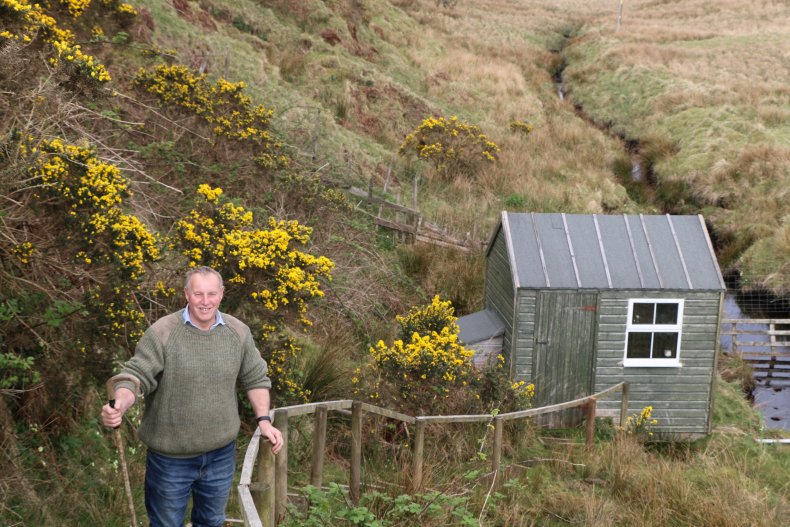 What is peat? As we drove into the bogs, Brown explained.
"Peat is the younger, wetter version of coal—it's made up of decomposed trees, shrubs, everything all just compressed," he explained. "Up until recently everyone on the island used it to heat their homes in the winter, make tea and smoke the whisky."
I learned that it's messy hard work cutting bricks of peat out of the ground—and it can also be dangerous. The ground is spongy and unstable, and things left overnight can disappear into the quicksand-like bogs, never to be seen again.
Luckily, the Godfather knew his way around, and we came out of the excursion unscathed before visiting the underground spring that is the source for all Bruichladdich whisky.
MY ADVICE
Places to Pass Out and where to go next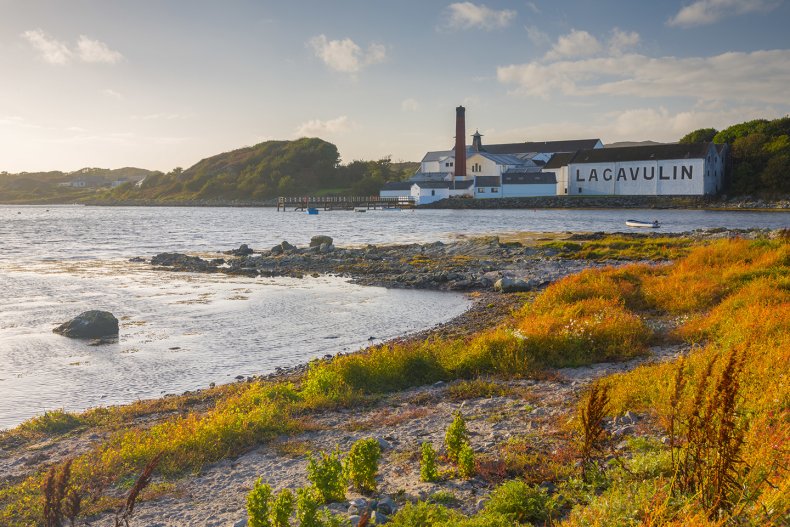 The next few days were spent driving between the other eight distilleries on the islands, sampling whiskies, roaming the pristine beaches—and doing the famed whisky walk. It starts in Port Charlotte and curves up the southeast coast through a moss-green forest and past a 13th-century castle, linking the three most famous distilleries: Ardbeg, Lagavulin and Laphroaig.
In terms of planning a trip, there's plenty of advice out there, but here are a few of my recommendations.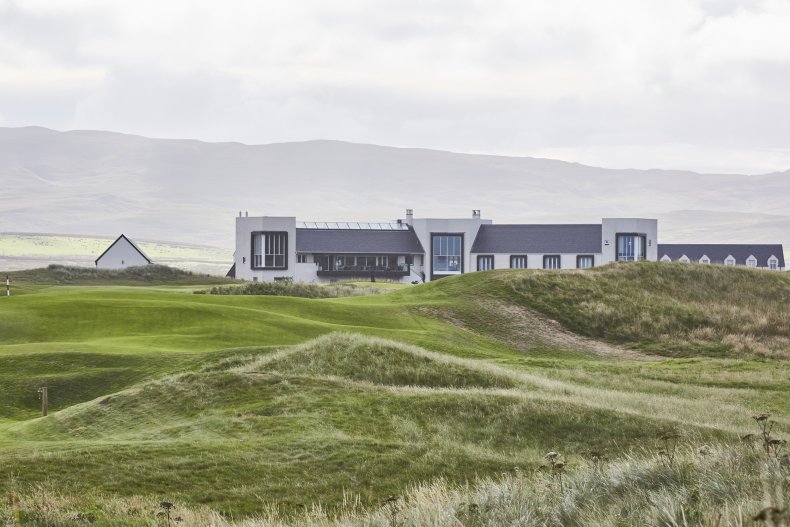 Where to Stay: Try Islay House, this hotel is a fully refurbished 18th century estate set in fields of bluebells with views of Loch Indaal, or the Machrie Hotel, a five-star hotel set in the dunes of Laggan Bay that also boasts a D.J. It is also worth noting that if you are coming in from Glasgow, you should stay at the elegant Blythswood Square Hotel - a destination in and of itself.
Getting There: Do not drive! Many travelers will be tempted to rent a car and drive from Glasgow. While the drive is indeed beautiful, it is a long and windy drive. Not to mention that driving and whisky tasting don't mix. Spend the night at the Kimpton Blythswood Square Hotel in Glasgow as I did, and take an early morning flight into Islay from Glasgow (or take a bus and a ferry) and hire a taxi. Many of the local drivers are available for the entire day and have lived on the island their whole lives so are full of good stories and are happy to drive you from distillery to distillery making scenic pit stops along the way.
More whisky: While Islay is the most easily identified Scotch-producing area, there are four other major whiskey-producing regions in Scotland. Campbeltown is right near Islay, and it's Scotland's smallest Scotch producing region with just three distilleries known for their malt: Springbank, Glen Scotia and Glengyle. Highland is the largest whiskey-producing region in the country. The rugged region in the north has 47 distilleries, including Dalmore, Glenmorangie and Brora. Lowland: Located in the southernmost part of Scotland, the whiskies are light and sweet. Famed distillers include Auchentoshan, Rosebank and Glenkinchie. Speyside is sandwiched in between the wild Highlands and the farms of Aberdeenshire; the region takes its name from the River Spey. Set in one of the most beautiful regions of Scotland, Speyside is also home to the most famous distillers (Glenlivet, Glenfiddich and Macallan) as well as another whisky walk, The Malt Whisky Trail.