Twitter Is Henceforth to Be Known as 'Clitter,' Thanks to Anderson Cooper
With all the long hours that the CNN news team has clocked over the course of the 2020 election coverage, someone from the cable news network was bound to make an error or two while appearing on television. Well, it happened on Wednesday when Anderson Cooper apparently renamed the social media giant Twitter.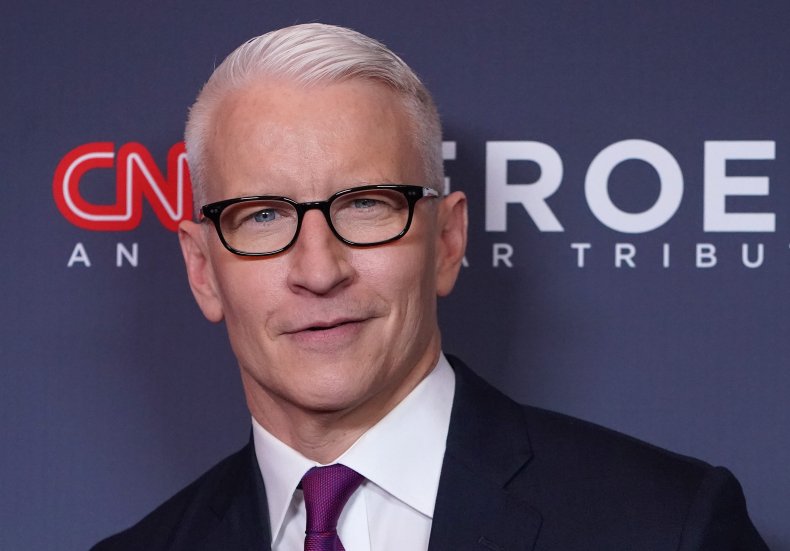 The Anderson Cooper 360 host was talking about President Donald Trump's ongoing tweets about the election, when Cooper made the mistake of referring to Twitter as "Clitter." Although he caught himself mid-sentence and corrected himself, the slight mess-up was enough to send Twitter users—sorry, Clitter users—into a tizzy.
"Lol, Anderson Cooper just accidentally called Twitter 'Clitter,'" one person tweeted.
"I love how Anderson Cooper just said clitter instead of Twitter," another wrote.
"Anderson Cooper just called twitter "clitter" and I cannot," one tweet read.
For some people, just catching Cooper in a slip-up was enough to pull them out of the stress over the election. Officials are still counting ballots, Trump's campaign is announcing plans to call for a recount in Wisconsin and former Vice President Joe Biden continues to lead in electoral votes—every aspect of the election has only mounted stress and exhaustion for many Americans, but with Cooper's "Clitter" came a moment of levity for some folks.
"Anderson Cooper just referred to Twitter as 'Clitter.' Even in darkness, small moments of joy," one Twitter-user wrote.
Another tweeted: "Anderson Cooper accidentally calling Twitter "Clitter" is my favorite part of this whole election. #Election2020."
"Anderson Cooper just called Twitter 'clitter' haha it's the little things," a CNN viewer tweeted, while another person said Cooper's "Clitter" was the laugh of the day that was needed.
"OMG. Anyone else just hear Anderson Cooper refer to Twitter as Clitter. It was a slip of the tongue. And it was all [he] could do not to crack up. Needed this laugh," the tweet read.
There were those who also thought that "Clitter" would make a great name for a different sort of app.
"Anderson Cooper just called 'Twitter" "Clitter" and I immediately thought of a new app," one person wrote.
"Anderson Cooper just invented Clitter," another said.
As the votes continue to be counted, the jokes over Anderson's slip of the tongue keep rolling in.
"Huge election story here. Anderson Cooper just said 'clitter' instead of 'Twitter' I'm pretty sure," one person teased, adding, "election's off everyone, cooper said clitter."