From Anderson Cooper to Samantha Bee: How Television Reacted to Orlando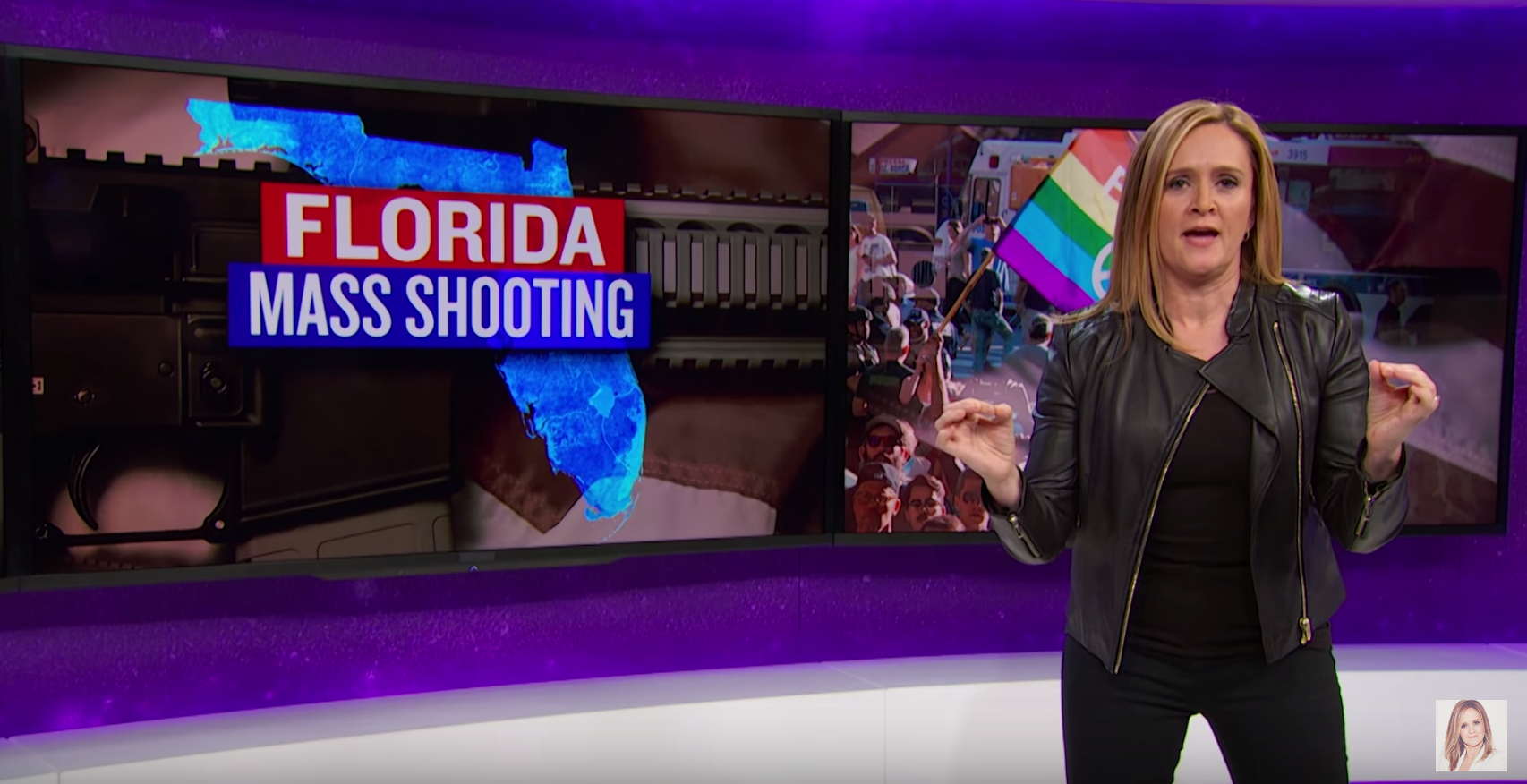 Following a, sadly, all-too-common tragedy like the mass shooting at Pulse nightclub in Orlando early Sunday morning, it is expected that the president will speak to the nation, that state and local elected officials will talk to their constituents, that law enforcement and other authorities will provide updates on their investigations and that all of them will discuss how to prevent such horrific violence from happening again.
But there is another set of voices in America that are a vital part of the post-shooting chorus: television personalities. Though they do not have a formal responsibility to address events like this weekend's—the most deadly mass shooting in U.S. history—in the way elected leaders do, audiences have come to expect their input, analysis and outrage.
Here are the monologues and tributes several hosts and well-known television figures devoted to the Orlando shooting on segments that aired Sunday and Monday nights:
Anderson Cooper on CNN
"They're more than a list of names," a red-eyed, choked up Anderson Cooper said as he prepared to read a list of victim's names on CNN and tell viewers a few details about those who lost their lives. "They're people who loved and were loved. They're people who had families and friends and dreams."
Conan O'Brien on Conan
"Sometimes events are so horrifying and bleak that to come out here and tell jokes, just, it's not really possible. And tonight, sadly, is one of those nights," Conan O'Brien said on his show Monday. "I've always made it a policy to stick to my job and keep my opinions to myself," he added. "However, I am a father of two, I like to believe I have a shred of common sense, and I simply do not understand why anybody in this country is allowed to purchase and own a semi-automatic assault rifle."
James Corden, host of The Late Late Show, at the Tony Awards
"Theater is a place where every race, creed, sexuality and gender is equal, is embraced, and is loved. Hate will never win. Together we have to make sure of that. Tonight's show stands as a symbol and a celebration of that principle," said Late Late Show host James Corden at a somber start to the normally festive Tony Awards ceremony on Sunday night.
Stephen Colbert on The Late Show
"It's as if there's a national script that that we have learned, and I think by accepting the script we tacitly accept that the script will end the same way every time, with nothing changing, except the victims and their families for whom nothing will ever be the same," Stephen Colbert said Monday on The Late Show. "Love gives us hope that change is possible. Love allows us to change the script," he added. "But let's remember that love is a verb, and to love is to do something."
Jimmy Fallon on The Tonight Show
"I, as a new father, am thinking, 'What do I tell my kids?'" Jimmy Fallon said in his remarks about Orlando on The Tonight Show. "What do I tell them about this? What can we learn from this? What if my kids are gay? What do I tell them?"
John Oliver on Last Week Tonight
"Right now this just hurts. And the worst thing is this pain is so familiar," John Oliver said in the opening to his show Sunday. "On a day when some dipshit terrorist wants us to focus on one man's act of brutality and hatred," the host said, and then pointed to a video showing hundreds of people lining up to donate around the block to remind viewers that "that terrorist dipshit is vastly outnumbered."
Trevor Noah on The Daily Show
"I wonder if President Obama ever thought to himself that mass shooting speeches would be such a big part of his job," Trevor Noah mused on The Daily Show, pointing out that even the room Obama spoke from, the James S. Brady Press Briefing room, was named for a victim of gun violence. "Because you know at this point, he's hosted 12 state dinners, but he's had to give 16 mass shooting addresses."
Samantha Bee on Full Frontal
"Fuck it, I am too angry for that," said a livid Samantha Bee of the standard post-massacre "love conquers hate" messages that have had to be repeated far too often in recent history. "Love does not win unless we start loving each other enough to fix our fucking problems."