Anderson Cooper Shreds 'Idiotic' Trump Jr. For Peddling Conspiracy Theories About His Hurricane Florence Coverage
CNN's Anderson Cooper shredded Donald Trump Jr. on his show yesterday for peddling conspiracy theories about his Hurricane Florence coverage.
During Anderson Cooper 360 on Monday, the CNN host explained that Don Jr. and other conspiracy theorists have shared images from his news coverage of 2008's Hurricane Ike in a bid to prove he had exaggerated the severity of flooding during his coverage of Hurricane Florence.
"I usually let conspiracy theorists go unanswered," Cooper began. "For years Alex Jones claimed that I didn't go to Sandy Hook after the shootings there, claimed an interview I did with a grieving mother was instead done in front of a green screen in a studio somewhere with a crisis actor. I never understood the logic of that one.
"Over the weekend, the son of the president, Don Jr., tweeted out this picture of me in waist high water, my camera crew a few feet away on higher ground in only a little bit of water," the host continued. "Don Jr. was claiming it showed me in Florence faking the depths of floodwaters in order to somehow harm his father."
Cooper then spends the next eight minutes debunking the conspiracy theories surrounding his coverage of Hurricane Florence by referencing archived CNN footage.
"I've covered hurricanes for about 14 years and it really does make me sad to think that anyone would believe that I would try to fake something or overly dramatize a disaster," he said.
During the segment, Cooper asked whether Don Jr. has actually been to a "hurricane or flood" before, and shamed him for practising big-game hunting.
"I know he considers himself an outdoorsman and pays a lot of money to be led to wildlife in Africa that he then kills," Cooper said, as the segment cuts to images of Don Jr. posing with dead animals in Africa. "But I'm not sure if he's ever actually been to a hurricane or a flood.
"I didn't see him down in North Carolina the last few days helping out, lending a hand," the host continued. "But I'm sure he was busy doing something important besides just tweeting lies."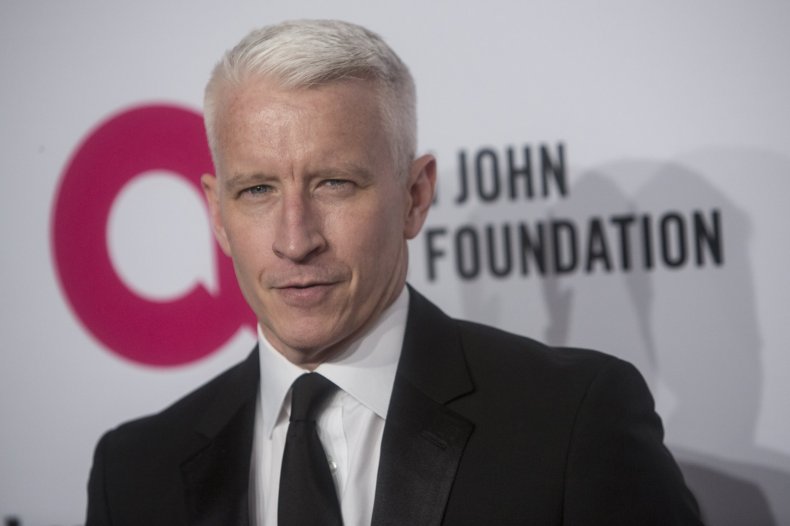 Cooper then explains why he was standing in deep waters while his cameraman was only ankle-deep in the Hurricane Ike photos, and aired a clip that showed him walking into the deep water.
"The idea that I am kneeling in water to make it look deep is frankly, idiotic," Cooper said.
Watch the Anderson Cooper 360 segment below: