Anderson Cooper's Twitter Account Called Trump a 'Pathetic Loser' But CNN Host Says He Was Hacked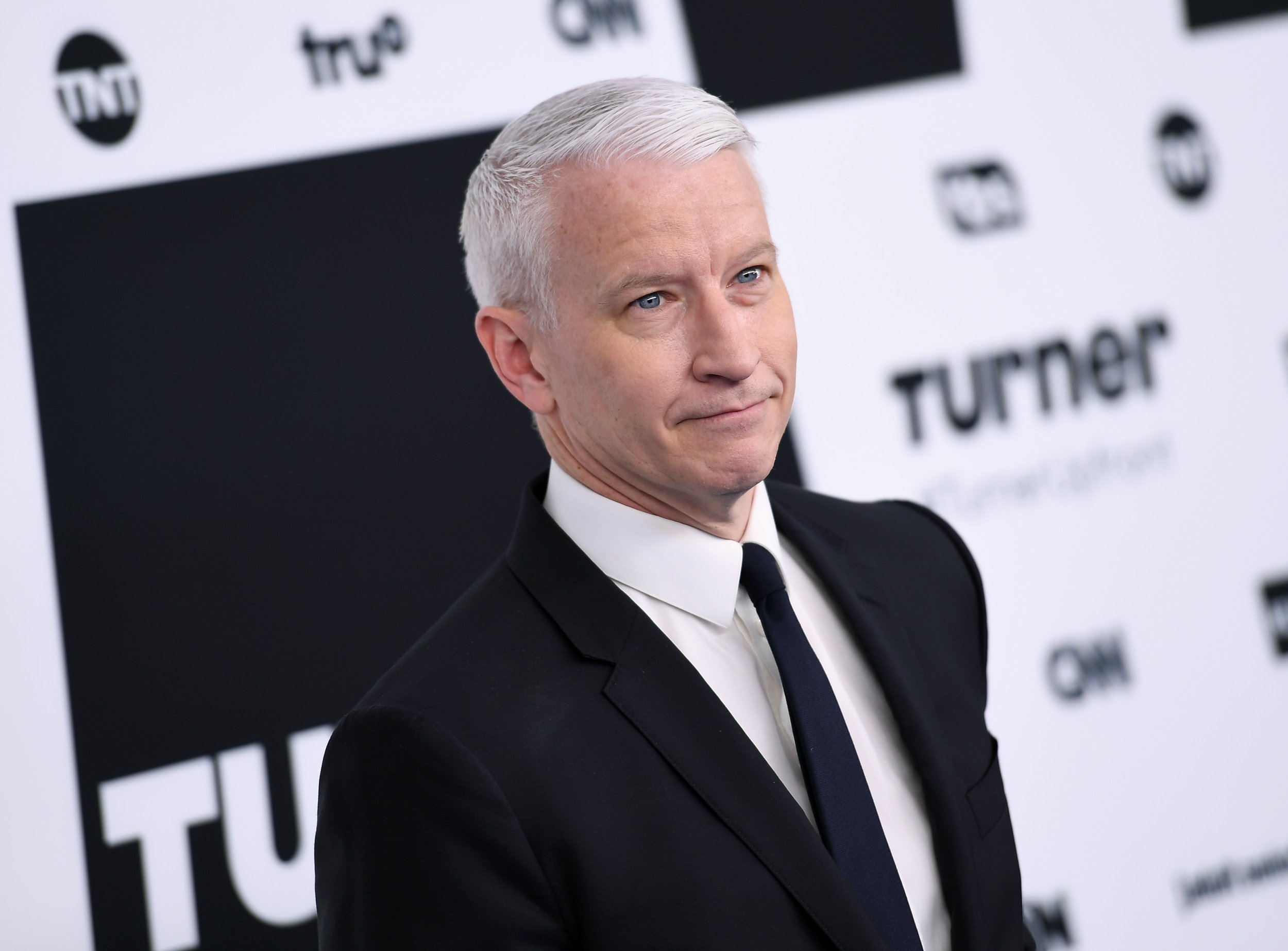 For a minute on Wednesday it seemed like CNN host Anderson Cooper had finally had enough of President Donald Trump, who has been less than complimentary about CNN.
In the wake of Democrat Doug Jones winning the Alabama Senate race against the Trump-endorsed Republican Roy Moore Tuesday night, a now-deleted tweet from Cooper's account called the president a "pathetic loser." But the CNN host and the network have since stated that someone gained access to Cooper's account, suggesting that he was hacked.
The incident began with a Trump tweet: "The reason I originally endorsed Luther Strange (and his numbers went up mightily), is that I said Roy Moore will not be able to win the General Election. I was right! Roy worked hard but the deck was stacked against him!"
Cooper's account replied to that tweet, "Oh Really? You endorsed him tool! Pathetic loser."
Soon the CNN host and the network jumped in to say he was hacked. Cooper tweeted: "just woke up to find out someone gained access to my twitter account. i have not sent a tweet in days or replied to any tweets. We are looking into how this happened."
CNN's public relations Twitter account wrote: "This morning someone gained access to the handle @andersoncooper and replied to POTUS. We're working with Twitter to secure the account."
Trump has regularly been critical of CNN, along with pretty much every major news outlet outside of Fox News. Just this week the president tweeted,"CNN'S slogan is CNN, THE MOST TRUSTED NAME IN NEWS. Everyone knows this is not true, that this could, in fact, be a fraud on the American Public. There are many outlets that are far more trusted than Fake News CNN. Their slogan should be CNN, THE LEAST TRUSTED NAME IN NEWS!"
Cooper has not shied away from criticizing Trump, beginning with an interview in 2015. The then-candidate bristled at Cooper bringing up a poll he didn't like, saying "I don't know, you keep bringing up negative...You only want to bring up the negative. Why don't you bring up the positive?"
The news of Moore's loss last night was definitely a negative for President Trump. He was fully behind the GOP candidate, despite Moore being accused by multiple women of improper sexual relationships with him, back when they were underage. Moore denied all allegations and would not concede.
But the people of Alabama have spoken, and in a way they haven't for 25 years: Jones, a Democrat, now holds a Senate seat in the Republican stronghold of Alabama.