Anderson Paak Slams GoldLink for 'Narcissistic, Jealous' Letter to Late Rapper Mac Miller
Grammy award winning musician Anderson .Paak called out rapper GoldLink on Wednesday for his open letter to late rapper and song writer Mac Miller, which he shared on social media.
Hours after GoldLinkartist shared thoughts about his professional relationship with Miller—who died of a drug overdose in 2018—from his verified Instagram account, .Paak also took to the social media platform to criticize the 26-year-old for his "unnecessary" message. Though .Paak later deleted his post, fans were quick to announce the simmering conflict between the pair, keeping GoldLink as the No. 1 most talked about subject on Twitter all day Wednesday.
About a year apart in age, millennial music makers GoldLink and Miller toured together toward the end of 2015 to promote Miller's GO:OD AM album. Less than a month after the the tour kicked off, GoldLink dropped his own project, a mixtape titled And After That We Didn't Talk. Paak appeared as a guest artist on the song "Unique." The following year, Miller's release, The Divine Feminine, also featured .Paak for the song "Dang!" in a collaboration that did not sit well with GoldLink.
What prompted GoldLink to write about Miller, who died in September 2018 on Tuesday was unclear. But in the post, GoldLink alleged that his former collaborator had used the style of his 2015 mixtape as source material for The Divine Feminine.
"When we were on the GO:OD AM tour, I played you my album 'and after that we didn't talk', and you thought it was absolutely incredible," he wrote. "I released it under the 'Soulection' label and the single for my album was called 'Unique' ft. Anderson Paak, and that was your favorite song at the time. You loved it so much that you made the entire tour party listen to it, and surprised me with a cake after my set. I always thought you drove yourself insane about your own music. So much that, you would adopt styles as homage to those around you that you loved. That's where our problem started. Divine Feminine was an actual blueprint of 'and after that we didn't talk'."
In his now-deleted response, also on Instagram, .Paak referred GoldLink's message as "disrespectful, narcissistic" and "jealous."
Stating that he was uncertain of the rapper's motives, the Ventura artist added that "since you felt it necessary to bring me up twice and my boy ain't here to respond ima say it like this. You ain't the first to make an album inspired by a relationship, you ain't the first to make a song featuring Anderson .Paak but you are the first to disrespect my friend who is no longer here for absolutely no reason and I can't stand for that."
In his letter, GoldLink—whose legal name is D'Anthony Carlos—acknowledged having had a tumultuous relationship with Miller, writing that he and the late lyricist were not "always on the best terms" and that he "didn't always have great things to say about [Miller]."
Despite the issues he cited in their working relationship, GoldLink concluded his post by saying that three days before Miller's death, he had come over to GoldLink's house to say he was "proud" of what the songwriter had accomplished.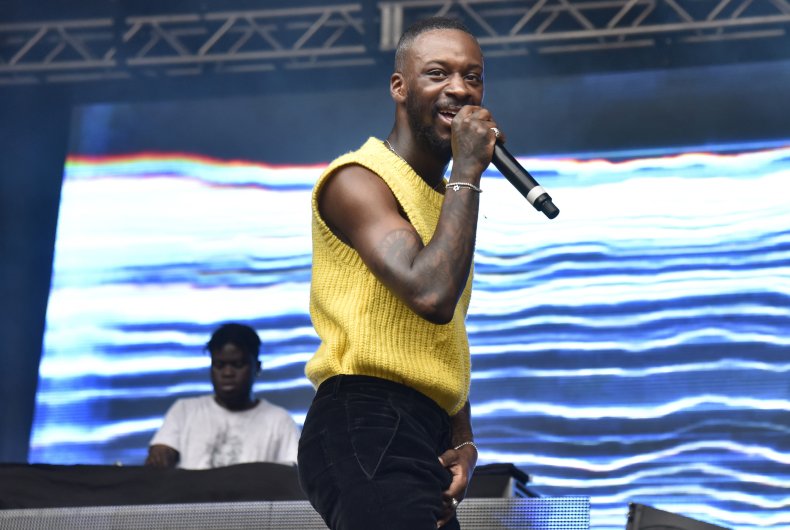 The memory did not appear to carry much weight for .Paak, however. "Whatever issues you had with Mac should have been addressed in person and ended there. What's the point of bringing this up after his passing and disrespecting his name? You really woke up feeling like that was the move? That ain't how you go about promoting whatever you got coming," the 33-year-old musician continued.
He concluded: "Some things simply have nothing to do with you but when you have a God Complex im sure it's easy to think everything comes from you or was inspired in some way. Whatever it is I ain't giving it no more energy. I pray you get back to the music and spreading good energy, ima do the same. Mac Miller forever, love to his family and y'all have a blessed one."
Miller died on September 7, 2018 at the age of 26. Posthumously, he received his first Grammy nomination for his fifth and final studio album, Swimming, in 2019.