Disney Star Joshua Rush Comes Out as Bisexual on Twitter
Joshua Rush, star of the Disney Channel's Andi Mack, came out as bisexual in an emotional Twitter thread.
On the recently canceled series, Rush, 17, played Cyrus Goodman, the first openly gay major character on a Disney Channel show. Last month, Cyrus was part of the network's first same-sex couple.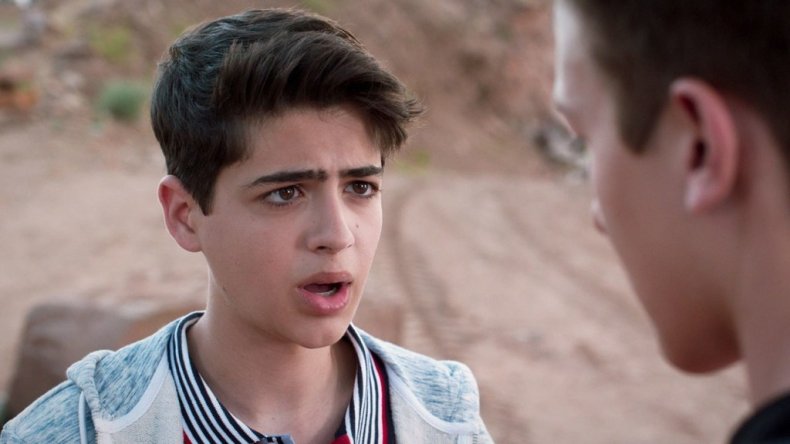 On Tuesday afternoon, Rush tweeted that the first person to respond to his tweet was bi. Immediately after, he replied that he was bisexual himself: "First! i win! it's me. i'm bi."
"And now that I've said that I have a few things to rant about," he added. "There are more important things to talk about than me liking a whole bunch of genders, but I do want to share a few things with you guys."
Rush admitted it was great to see young viewers inspired to come out by Cyrus. "How ironic, isn't it, that me, playing that character, never had mustered up that courage?"
He revealed it was those viewers who gave him that strength.
"Instead of feeling the courage to tell you today that I am an out and proud bisexual man because of the character I played for four years, I feel that courage thinking of all of you, who felt emboldened by Cyrus to come out."
Rush admitted he struggled with internalized homophobia for several years.
"I had a close friend of mine come out to me in fifth grade. FIFTH GRADE! That was well before I had any clue of my own identity and orientation," he tweeted. "I suffered with some level of my own internalized homophobia even while playing the first openly gay character on Disney Channel."
After adding that he "stuffed the existential crisis of talking about my sexual orientation into a box in my mind for years," Rush added. "Today, I release it into the world."
He encouraged his followers to donate to GLAAD and the Trevor Project, and visit their resources on the bi community.
"Being bi isn't all of my identity, nor is it the most important part of my identity," he finished. "Bi erasure and issues like it are important, but trans women of color still have a life expectancy of THIRTY FIVE YEARS and that is absolutely unacceptable."
On Wednesday morning, Rush clarified that while both he and Cyrus are part of the LGBT community, their sexuality differs.
"Yo, just because I'm bi doesn't mean Cyrus is. I like women and men and other genders—Cyrus likes men."